NAVIGATE. CAPTURE. SUCCEED.
Used with the Worley Advanced LV Delivery system, the ONE Snare System provides another option for placing LV leads during challenging cases. Designed with a 15° tip curve to the 4F catheter and a 15mm snare loop electrophysiologists can retrieve and manipulate foreign objects in the coronary and peripheral vascular system, allowing for optimal lead position.1 Additionally, the ONE Snare delivery catheter provides 2.4x more buckle force than the competition.2
Features & Benefits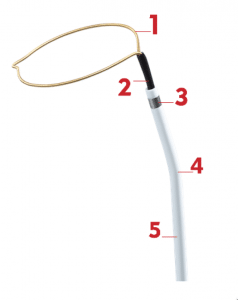 1. Designed for Better Foreign Body Capture
2. Excellent Support
From a Nitinol core wire that provides shape-memory and superelasticity
3. Radiopaque Platinum Marker Band
To easily visualize tip of catheter
4. 15 Degree Curve
On the distal tip for easy steerability
5. Kink Resistant Catheter
Designed to improve strength and ensure procedural success
Nitinol & Gold-Plated Tungsten Loop
Retains snare's circular shape to support capture of foreign bodies and allow high visibility


Reduced Procedural Times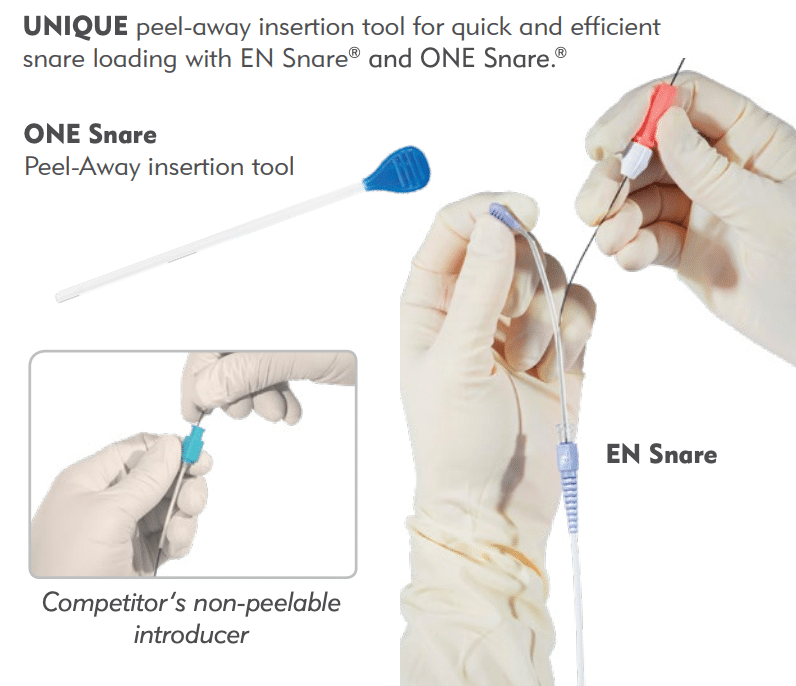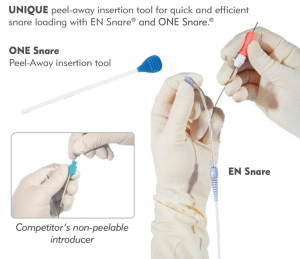 Documents
Discover more about the ONE Snare® System by reviewing the brochures and Instructions for Use.
Loading...