SIMPLIFY TORQUE DEVICE MANIPULATION
Operable with one hand, this ergonomic torque device is designed to enhance manipulation of the guide wire tip. Simply squeeze and release.
Learn More About the SeaDragon2™ Torque Device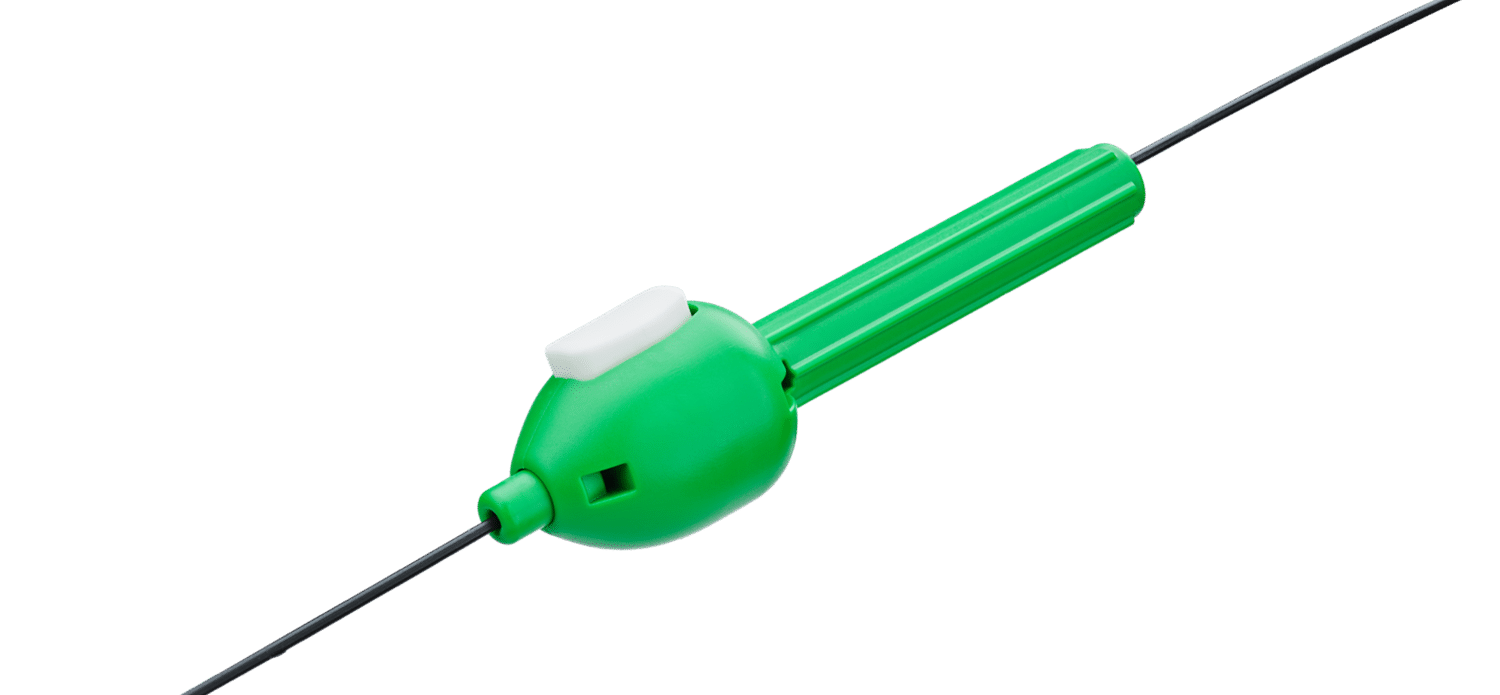 (1) SMART DESIGN
Operable with one hand
(2) EASY GRIP RIDGES
Enhances steerability and torque
(3) VERSATILITY
Use for both hydrophilic and standard guide wires
Squeeze the white top cap toward the green body to align lumens
Insert proximal guide wire tip through the device
Release white top cap to activate locking mechanism
Easy grip ridges enhances steering and torque performance
Expanded Guide Wire Compatibility
0.014″ (0.36 mm) to 0.038″ (0.97 mm)
Enhanced Ergonomics
Improved housing design provides easier rotation from the body during manipulation
Coating Preservation
Plastic materials – with no metal components – protects and preserves hydrophilic guide wire coating and polymer jacket
Ordering Information
Existing SeaDragon Torque Device
SeaDragon2 Torque Device
| Catalog Number | Description | Accommodates Guide Wires |
| --- | --- | --- |
| TD500/A | Guide wire torque device | 0.014″ (0.36 mm) to 0.038″ (0.097 mm) |

Packaged individually, 10 units per box.