A NEW STANDARD IN ACCURACY AND CONTROL
Elation Pulmonary Balloon is used to endoscopically dilate strictures of the trachea and bronchi. It also offers a new standard in accuracy and control, providing enhanced clinician convenience plus significant cost and time savings.
Features & Benefits
Coupled with Endotek's BIG60™ inflation device, our wide array of Elation balloon dilators help alleviate common issues associated with balloon dilation. Our tapered, atraumatic tip facilitates balloon placement in tight strictures while minimizing perforation risk.
NEW! Unique Size - 4 mm x 1.5 cm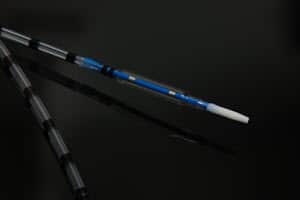 Robust catheter design, with unique sizes (NEW – 4-5-6 mm x 1.5 cm) and exceptional clarity
3-Stage Proprietary Balloon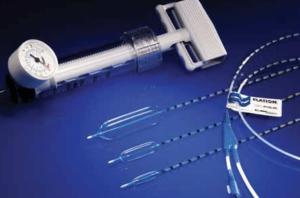 The three-stage proprietary balloon provides exceptional endoscopic visibility during dilations.
Securement Clip
Catheter securement clip allows for control of the catheter when not in use.
Marker Bands
Marker bands indicate when the balloon dilator is ready to exit the scope and allow for an additional method for stricture measurement.
Broad Range of Length & Diameters
Available in a broad range of balloon lengths and diameters to better meet clinical needs.
Designed for Multiple Inflations & Deflations
Designed for multiple balloon inflation and deflations throughout the patient procedure, offering clinical and cost advantages.
Multiple Passes with 2.8mm Working Channel
Proprietary catheter and balloon design allows for multiple passes through the 2.8mm working channel of a therapeutic bronchoscope.
100cm Catheter Length
Provides working space between the physician and procedural assistant without compromising performance.
Precise Dilation
Elation's unique 2cm balloon length allows precise dilation needed for more distal and complex anatomy.
Documents
Discover more about the Elation Pulmonary Balloon Dilator by reviewing the product documents.
Loading...
Order Information
Please note:
• All Elation Pulmonary Balloon Dilator balloons are sterile and latex free.