KEY OPINION LEADER SUPPORT
Merit Oncology is quickly approaching 500,000 patients treated worldwide with SCOUT Radar Localization! As the global leader in wire-free localization, we are proud to have helped make a difference in so many patients' lives worldwide. We want to thank the physicians who partner with us with the shared goal of a better patient experience.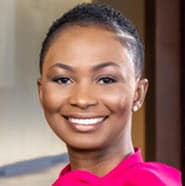 Join us on Thursday, October 12th at 7PM EST for an informative Instagram Live session with Dr. Selyne Samuel, MD, FACS, Breast Surgical Oncologist at Premier Health in Centerville, OH. This session will include information about breast cancer, wire-free treatment options and how to live beyond breast cancer following treatment.
Living Beyond Breast Cancer Instagram: @livingbeyondbc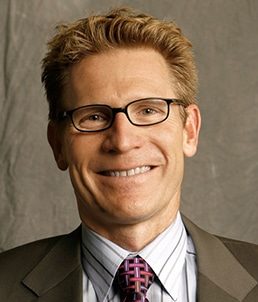 Dr. Brett Parkinson will be visiting Merit Medical headquarters in South Jordan, UT this October to address Merit employees globally about breast cancer screening, risk assessment updates, and Merit's contribution to breast patient's care afforded by SCOUT, particularly with placing SCOUT at the time of biopsy, sparing patients an additional procedure.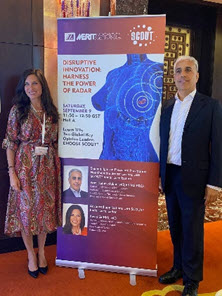 Dr. Kayla Griffith with Rose Medical Center in Denver, CO recently traveled to Dubai to attend the 7th World Congress on Controversies in Breast Cancer (CoBrCa) where she presented "Disruptive Innovation, Harness the Power of RADAR" with Professor Kefah Mokbel of the London Breast Institute on clinical data and advanced applications with SCOUT.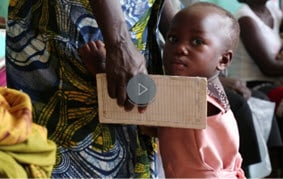 Dr. Kayla Griffith has touched the lives of others around the world and has been involved with an organization in Shinyanga, Tanzania to assist with a project called the Touch Foundation. This is a collaborative effort at strengthening and expanding the under-resourced and much-needed medical workforce of Tanzania through a "treat and train" approach. Their mission is to help build the health systems of the future for Sub-Saharan Africa with the vision of a world where people in sub-Saharan Africa have access to high-quality healthcare — when and where they need it most. Watch more here.
Dr. Alfredo Santillan-Gomez with Texas Oncology in San Antonio was the first Merit customer to pilot Rods&Cones, a virtual remote assistance platform that allows surgeons to view a procedure being done, in real time, from anywhere in the world. Days later he used footage recorded with Rod&Cones in a training session for a group of surgeons from Chile, featuring his use of SCOUT!
MERIT MEDICAL EMPLOYEE SUPPORT
In addition to this partnership, the Merit team will also be honoring Breast Cancer Awareness Month worldwide during October. Check back and see how employees are contributing to this important cause!
With more than 400,000 women experiencing wire-free localization with SCOUT, Merit's promise remains the same—to consistently invest in improving technologies and innovating new platforms that meet patient and physician needs.
MERIT MEDICAL BREAST CANCER PRODUCTS
Loading...