ON-DEMAND COURSES
Merit Medical offers physician education in many formats – virtual video conferences, in-person classes, on-demand webinars, as well as courses designed around continuing education credits. We're putting your education into your hands and offering formats designed to meet you, wherever you are.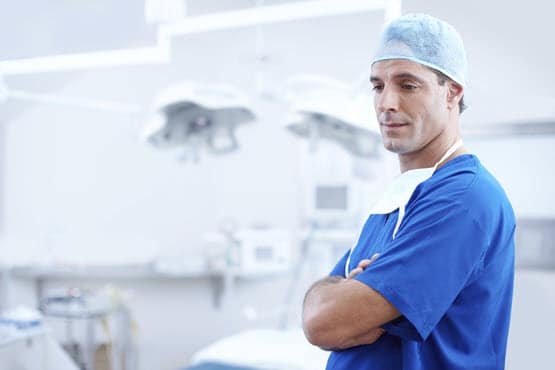 RECORDED WEBINARS
Register to watch Merit Endoscopy's on-demand webinars. You'll learn from board-certified gastroenterologists, pulmonologists and thoracic surgeons as they take you through the successful clinical management of GI and pulmonary strictures.
WEBINAR TITLE
PRESENTER
 

TE Fistula Management


Recorded November 17, 2021
Sharon Ben-Or, MD

Register to Watch

Targeted Tracheobronchial Stenting for Malignant Strictures


Recorded December 3, 2020
Roy Cho, MD
Erhan Dincer, MD
Register to Watch

Successful Clinical Management of Esophageal Strictures with Stent Placement


Recorded November 5, 2020

Adam W. Templeton, MD

Register to Watch

Successful Clinical Management of GI Strictures with Balloon Dilation


Recorded May 19, 2020

Bradley Confer, DO

Register to Watch
Think Endoscopy Faculty Members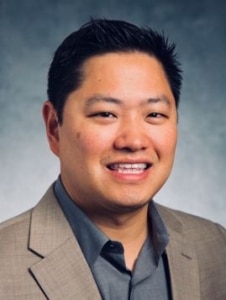 Roy Joseph Cho, MD
Assistant Professor of Medicine, Clinical Advisor, University of Minnesota
Dr. Roy Joseph Cho is an interventional pulmonologist who is board certified in Interventional Pulmonology, Pulmonary Medicine, Critical Care Medicine and Internal Medicine. Dr. Cho is an instructor for the point of care ultrasound (POCUS) courses for medical students and critical care fellows. He is an active principal investigator and holds device patents within the interventional pulmonary space. His research focuses on 3D custom airway design, management of central airway obstruction and device innovation in interventional pulmonary.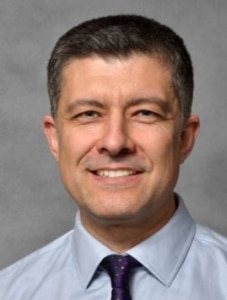 Erhan Dincer, MD
Professor of Medicine, Division of Pulmonary, and Director of Interventional Pulmonary and Bronchoscopy, University of Minnesota
Dr. Erhan Dincer is an interventional pulmonologist who is board certified in Internal Medicine, Pulmonary Medicine, Critical Care, and Sleep Medicine. After he joined the University of Minnesota Medical School faculty in 2011, he developed the lung nodule-Program and one year later, the multidisciplinary IP Program in collaboration with Thoracic Surgery, Interventional Radiology, and Medical Oncology. Dr. Dincer is a nationally recognized expert in minimally invasive procedures in diagnosing and treating lung diseases. He is also a Diplomate for AABIP.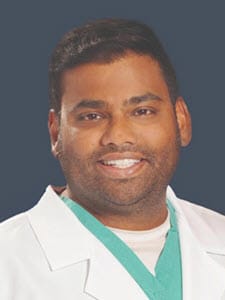 Saiyad A. Sarkar, MD FCCP, FACP, DAABIP
Director, Interventional Pulmonology, Medstar Franklin Square Medical Center, Baltimore, MD
Dr. Saiyad A Sarkar is a practicing Pulmonary Disease Specialist in Baltimore, MD and has over 20 years of diverse experience in the field of medicine. Dr. Sarkar trained in Internal Medicine at Medstar Union Memorial Hospital. After completing Pulmonary and Critical Care Medicine Fellowship through University of Maryland, he was a visiting Interventional Pulmonary Fellow at the Thoracic Endoscopy Unit and Hospital Sainte Marguerite, Marseille, France. Dr. Sarkar returned to Maryland as Director of Interventional Pulmonary at Medstar Franklin Square Medical Center. Dr. Sarkar specializes in minimally invasive diagnostic and therapeutic procedures of the respiratory system including bronchoscopic and pleural based procedures. His subspecialties are Critical Care and Pulmonary Disease.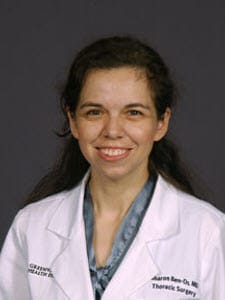 Sharon Ben-Or, MD
Associate Residency Program Director, Department of Surgery, and Assistant Professor of Surgery, Division of Thoracic Surgery, Univ. of SC at Greenville
Dr. Sharon Ben-Or is a board-certified thoracic surgeon based out of Greenville, South Carolina and is currently affiliated with Prisma Health System. She received her medical degree from University of Pennsylvania School of Medicine and has been in practice for 9 years. After completing her residency at Lankenau Hospital for general surgery, she continued her training in cardiothoracic surgery at the University of North Carolina. Following her time at UNC, she practiced at East Carolina for 4 years prior to moving to Greenville. Dr. Ben-Or's specialties include Thoracic Surgery.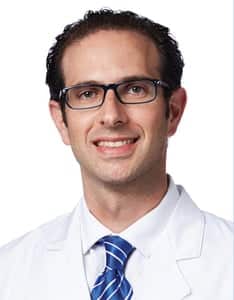 Eitan Podgaetz, MD
Director of Minimally Invasive Thoracic Surgery at Baylor University Medical Center
Dr. Eitan Podgaetz is an interventional pulmonologist who is board certified in Thoracic and Cardiac Surgery and is currently based at Baylor University Medical Center in Dallas, TX. Dr. Podgaetz believes and promotes the benefits of minimally invasive thoracic surgery (VATS and Robotic) for his patients as this helps accelerate recovery, minimize pain, and shorten hospital stay. One of his areas of interest is Enhanced Recovery After Surgery (ERAS) for thoracic surgery. This multimodal strategy synergistically helps patients recover faster and regain their full preoperative functional status sooner. He has been teaching since 2003 and is committed to surgical education, helping new generations of young surgeons learn and become proficient in thoracic surgery diseases.