Control Creates Confidence
The first step in setting up a closed in-line pressure monitoring and blood sampling system.
Features & Benefits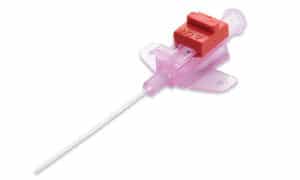 Integral FloSwitch® to control blood flow
20G PTFE striped radiopaque tubing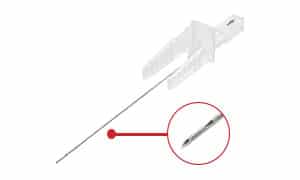 Printed Arrow to show vent plug removal direction and bevel orientation
Silicone Coated needle for smooth insertion
Notched needle for instant blood return
Think Safety and Infection Prevention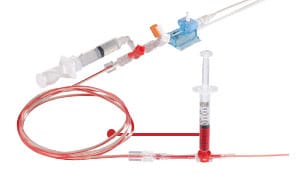 RadialFlo is designed to be used with Merit's Safedraw® closed in-line sampling system and Meritrans® DTXPlus® disposable transducers.
One handed control of blood flow
Provides peripheral access to the arterial system
Uses over-the-needle technique for insertion into the radial artery
Instant blood return for safe arterial access
Can be used for pressure monitoring and arterial blood sampling
Includes luer-lock connection for easy tubing attachment
Sterile, latex-free, non-pyrogenic, disposable catheter
Length = 45mm (1.77″)
Outer diameter = 1.10mm (0.043″)
MR conditional
Does not contain DEHP, DIBP, DBP, or BBP
Documents
Discover more about the RadialFlo™ Arterial Catheter by reviewing the brochures and Instructions for Use.
Loading...