We are thrilled to be exhibiting at this year's 2018 Vascular Annual Meeting of the Society for Vascular Surgery. Come see the Q50®PLUS Stent Graft Balloon Catheter1 – available exclusively from Merit Medical.  We have multiple products to help you in your abdominal and thoracic procedures. Additionally, Merit has a broad offering of dialysis products, including the HeRO® Graft with its new and improved venous outflow component. We have two locations in the exhibit hall to discuss your procedures and your needs.
Booth 300
Q50®PLUS and Peripheral Vascular Products
See some of our peripheral vascular products: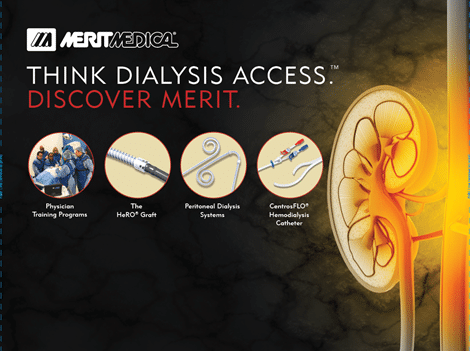 Booth 1021
Dialysis Access
Learn about our commitment to dialysis
1 Q50®PLUS is manufactured by and is a registered trademark of QXMédical.
Before using refer to Instructions for Use for indications, contraindications, warnings, precautions, and directions for use.