Loading...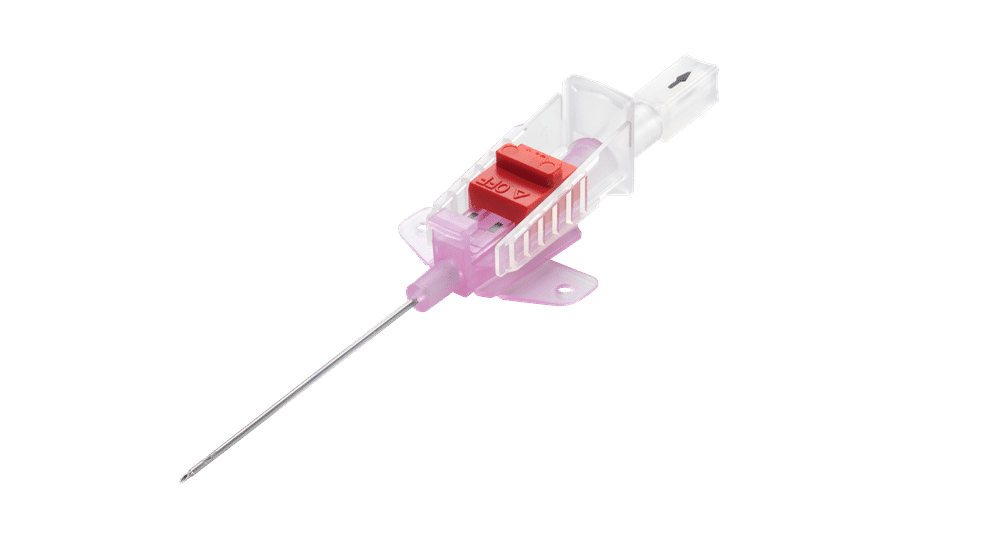 The RadialFLO is a first-step device in setting up a pressure monitoring and closed blood-sampling system. Engineered for peripheral access, the RadialFLO enables clinicians to gather hemodynamic data, helping to improve patient care. It supports other Merit critical care products, providing a complete solution for setting up a patient-centric monitoring system.
Loading...
The Meritrans DTXPlus offers reliable precision, customized configurations, and a clear fluid path. Designed to complement a broad range of critical care products and accessories, the Meritrans creates a closed, in-line pressure monitoring and blood-sampling system, reducing your patients' risk of contaminants from entering the blood stream.
Loading...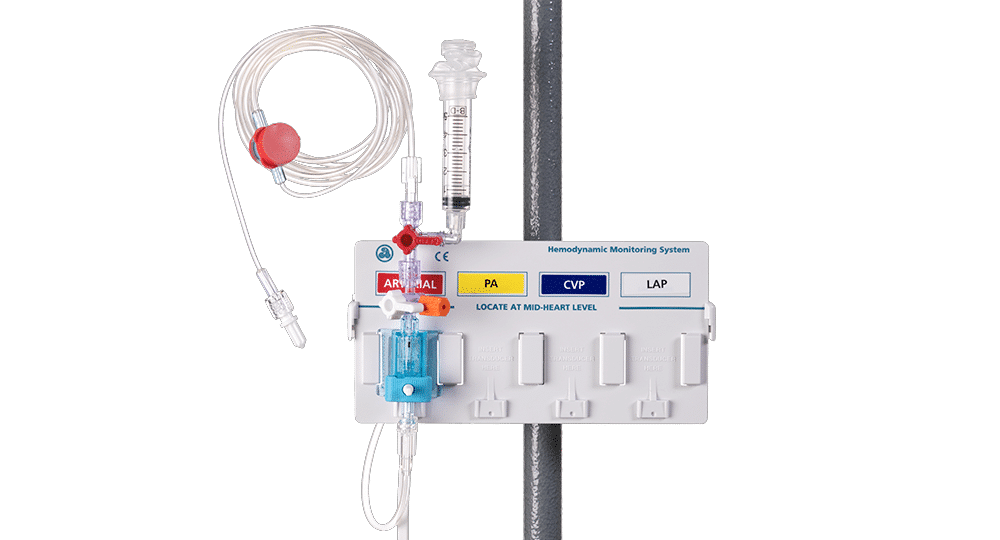 The Safedraw closed in-line arterial sampling system reduces risk of infection or line contamination when compared to open (or stopcock) sampling devices. Its self-sealing, silicone septum facilitates easier blood sampling and superior clinical samples, while reducing the risk of iatrogenic anemia and cross contamination.
DualCap® Disinfection & Protection System
Designed by nurses for nurses, the DualCap is a disinfecting cap system for use on both the male luer connector at the end of the IV tubing and the needle-free valve. Offering rapid and ongoing protection, the DualCap disinfects in 30 seconds, providing a physical barrier to contamination for up to 7 days.*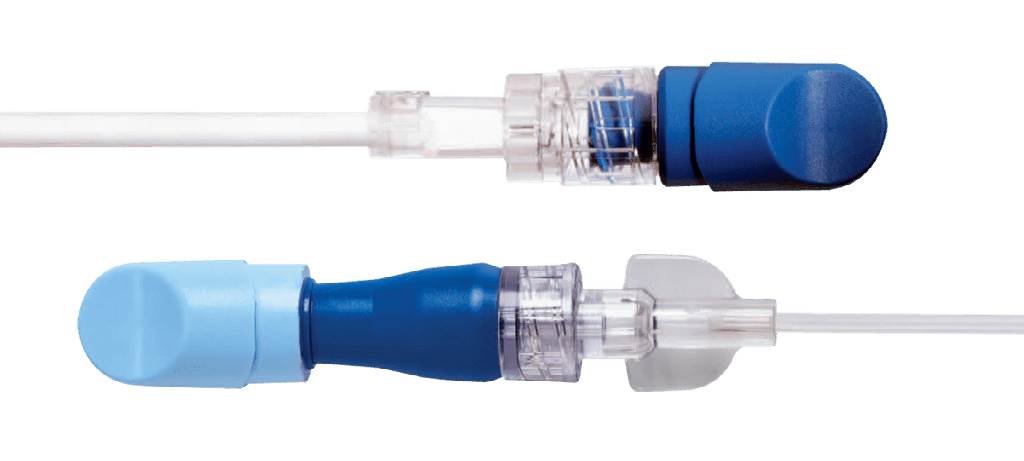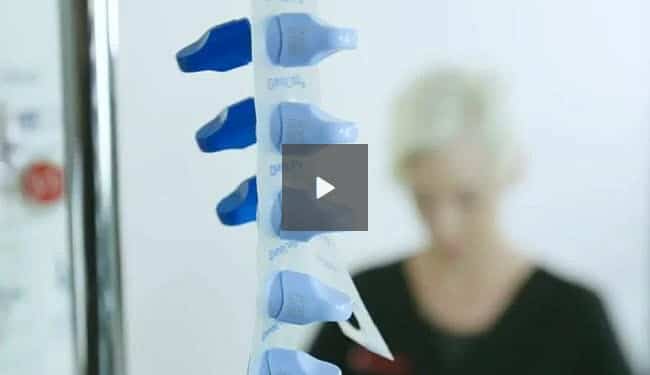 Loading...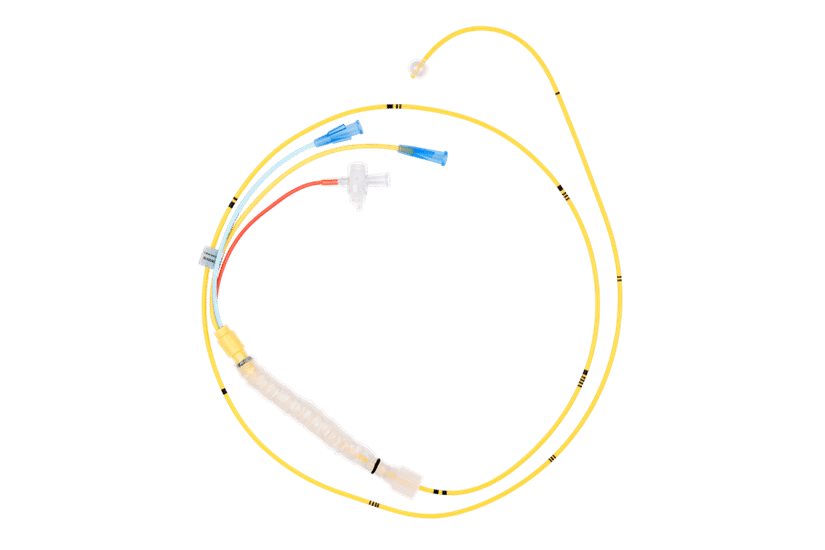 Merit can provide you with percutaneous sheath introducers for the introduction of pulmonary artery catheters. Additionally, Merit has closed-loop, in-line injectate systems for improved accuracy of cardiac output measurement.
Loading...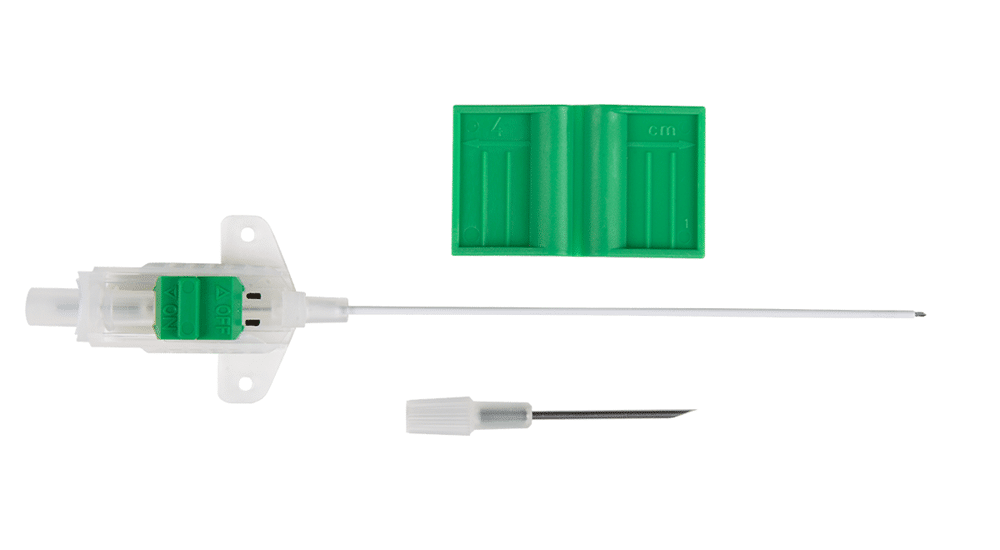 Utilizing PTFE (Polytetrafluoroethylene) or FEP (Fluorinated Ethylene Propylene) material construction and incorporating a Floswitch®, Secalon-T is ideal for rapid, short-term insertion into central veins (or large peripheral vessels). The complete kit contains a pre-puncture stylus and stabilizing wing.
Loading...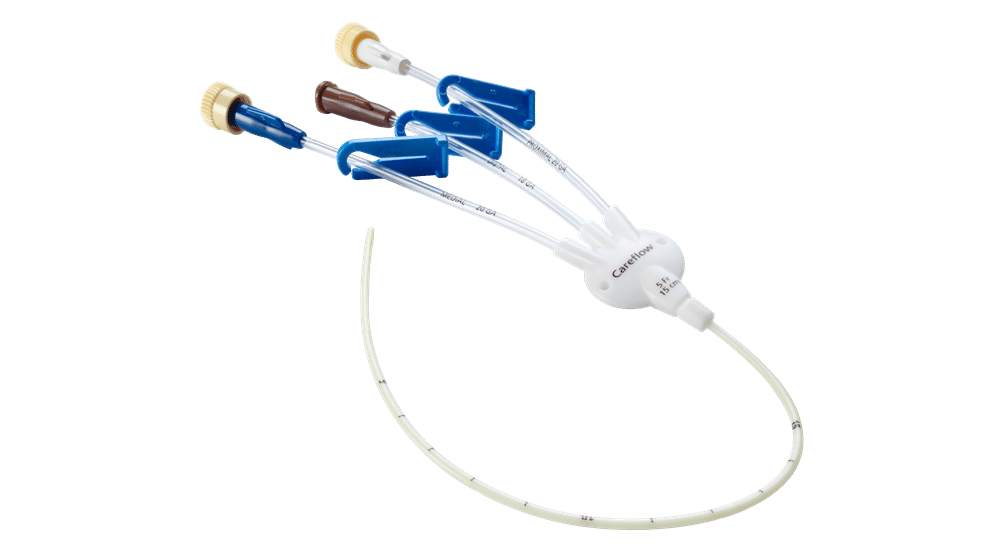 Careflow is a central venous catheter designed for catheterization via the Seldinger technique. The catheter is designed to reduce the risk of venous damage while improving catheter insertion via a tapered atraumatic catheter tip.
The Futura safety scalpel has a precision stainless steel blade that retracts with spring retraction technology to minimize the risk of accidental cuts. Its one-handed activation combines convenience with rapid response for any surgical procedure. Learn More >>
Our BackStop disposal systems have a seal-tight lid to prevent fluid leakage after a procedure, providing quick and safe fluid waste elimination. Learn More >>
Designed for quick and safe elimination of fluid wastes, the DugOut is made with particulate-free material and features a secondary compartment for storage of ancillary products or saline. Learn More >>
The ShortStop Temporary Sharps Holder was designed to prevent sharps injuries to both the clinician and the patient. The ShortStop, with its distinctive bullseye design, holds needles and scalpels in a protected environment before, during, and after procedures. Learn More >>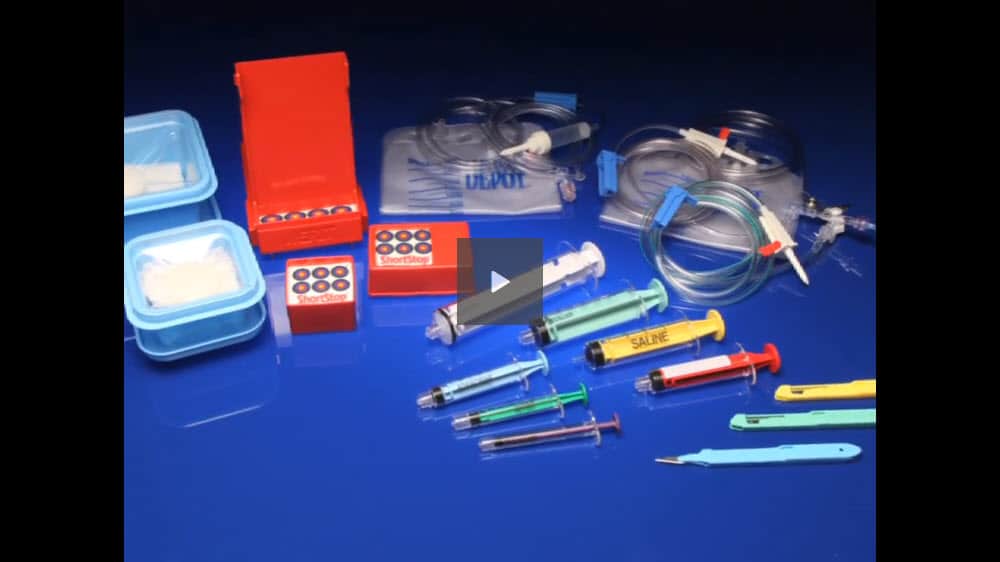 CENTESIS
Additional information about Merit's Drainage products can be found here.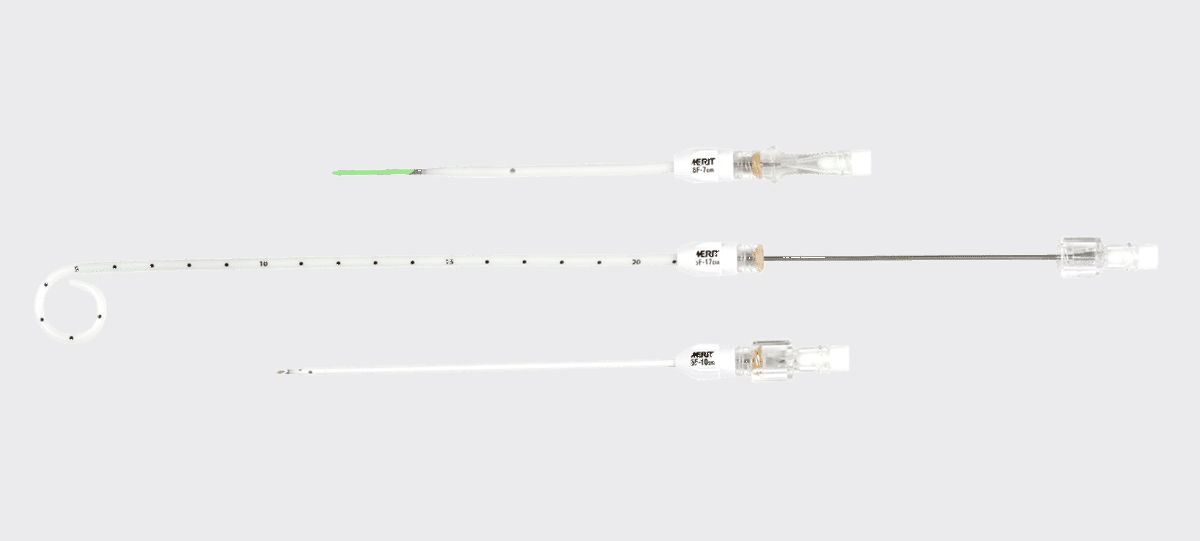 VALVED ONE-STEP™ CENTESIS CATHETERS
Valved One-Step Centesis Catheters are designed with an integrated self-sealing valve to minimize the risk of air entering the pleural space and to prevent fluid leakage during thoracentesis and paracentesis procedures. The catheter's low profile, tapered tip, and smooth transitions decrease resistance for less patient discomfort.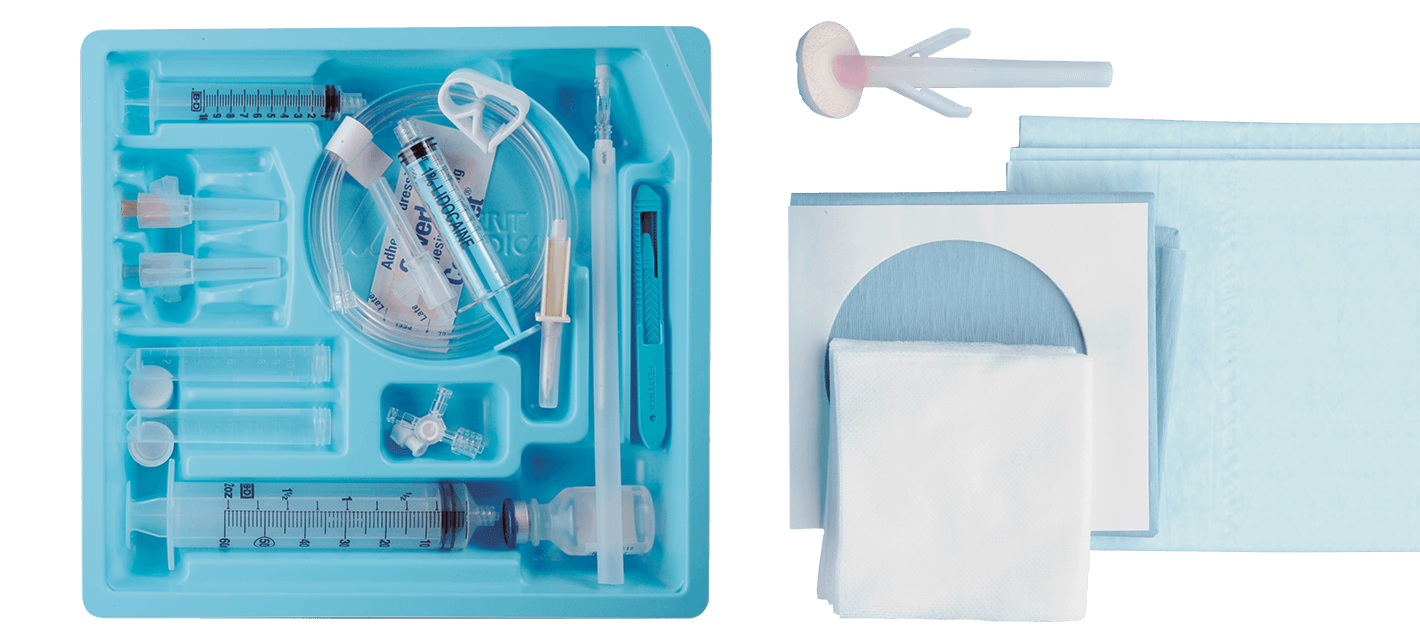 THORACENTESIS & PARACENTESIS SET
The Thoracentesis and Paracentesis Set (TAPS) from Merit Medical combines all the necessary components for centesis procedures in a convenient all-in-one set. TAPS includes the low-profile Valved One-Step Centesis Catheter and the components needed for drainage of fluid and specimen collection for diagnostic purposes.
Please Note: These products may not be approved, cleared or available for sale or use in your country or region. Please contact your local Sales Representative for more information.