Prostatic artery embolization (PAE) is a technically challenging procedure that demands a predictable, targeted, and established microsphere like Embosphere® Microspheres.
Features & Benefits
PREDICTABLE
Embosphere® Microspheres temporarily compress to facilitate smooth microcatheter passage (A).2  Once through the microcatheter, Embosphere® Microspheres return to their original spherical shape and stated diameter (B) for predictable, targeted delivery.2
A.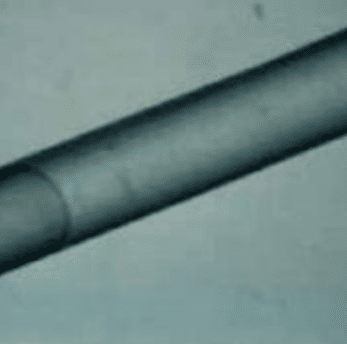 B.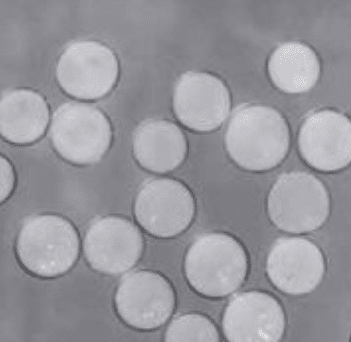 ---
TARGETED
Embosphere® Microspheres show a direct correlation between the level of arterial occlusion and the size of the microspheres used, allowing for consistent, targeted occlusion.3,4
Pre-embolization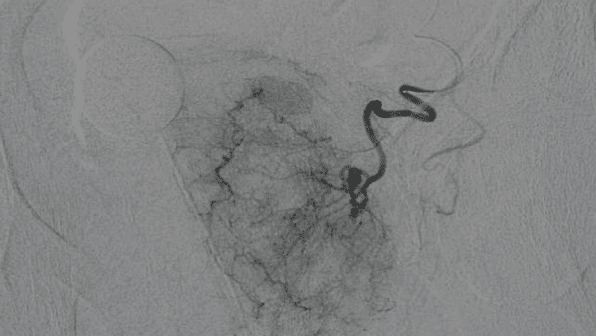 Post-embolization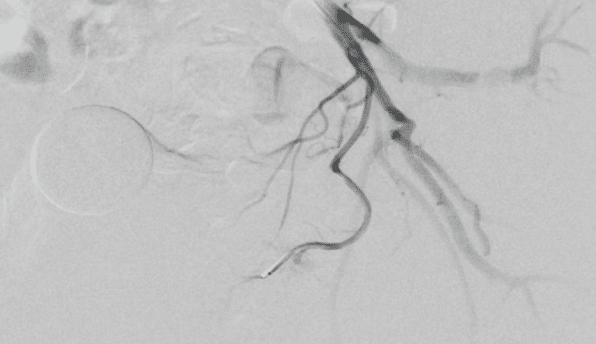 Convenient
Merit Medical's new Embosphere PRO™ Prostatic Artery Embolization Kit combines the power and predictability of Embosphere® Microspheres with basic preparation and delivery tools for added convenience.
Each Kit Includes
(1) prefilled syringe of Embosphere® Microspheres, 300-500μm or 100-300μm
(1) 10 mL Medallion® Syringe
(1) 3 mL Medallion® Syringe
(2) 1 mL Medallion® Syringes
(1) 3-way Medallion® Stopcock, 1050 psi
Established
Embosphere® Microspheres are the most clinically studied and clinically utilized spherical embolic, having been proven:
During more than 20 years of clinical use
In more than 200 clinical articles, with more than 35 PAE-related1
---
PAE Clinical Summary with Embosphere® Microspheres1
A composite database of 286 patients who underwent PAE using Embosphere® Microspheres for treatment of symptomatic benign prostatic hyperplasia (BPH) was analyzed to evaluate clinical outcomes. All patients were suffering from lower urinary tract symptoms (LUTS) due to BPH with International Prostate Symptom Scores (IPSS) of moderate to severe.
Post embolization, 97% of patients reported a decrease in their IPSS by at least 3 points, and 90% of patients dropped at least 1 symptom category, from severe to moderate or moderate to mild.
Most patients also experienced improvement in their Quality of Life score and a substantial decrease in prostate volume.
Mean Quality of Life at Baseline and Follow Up
Time Window
Mean ± SD
n
Baseline
4.8 ± 0.9
166
1 to 3 months f/u
1.4 ± 1.2
165
9 to 16 months f/u
1.4 ± 1.1
116
Mean Prostate Volume at Baseline and Follow Up
Time Window
Mean ± SD
n
Baseline
85.1 ± 38.3
265
1 to 3 months f/u
62.4 ± 27.1
193
9 to 16 months f/u
65.2 ± 28.6
118
Mean IPSS at Baseline and Follow Up
Time Window
Mean ± SD
n
Baseline
21.5 ± 6.8
251
1 to 3 months f/u
6.3 ± 5.8
190
9 to 16 months f/u
6.2 ± 5.8
136
REFERENCES
Data on file.
Laurent, et al. Trisacryl Gelatin Microspheres for Therapeutic Embolization, I: Development and In Vitro Evaluation. Am J Neuroradial. 1996 Mar; 17:533-540
Pelage JP, et al. Uterine Artery Embolization in Sheep: Comparison of Acute Effects with Polyvinyl Alcohol Particles and Calibrated Microspheres. Radiol. 2002;224:436-45
Verret V, et al. The Arterial Distribution of Embozene and Embosphere Microspheres in Sheep Kidney and Uterus Embolization Models. J Vasc Interv Radiol. 2011 Feb;22(2):220-8
Documents
Discover more about the Embosphere PRO Kit by reviewing the brochures and Instructions for Use.
Current IFUs
Current Brochures
Order Information
View All Details
| Catalog Number | Expanded Family Name | Size Range | Delivery System | Delivery System Size | Color | Carrier Solution | Volume | Sterilization | Latex Free | GS1 | GTIN Unit | GTIN Carton | GTIN Shipper |
| --- | --- | --- | --- | --- | --- | --- | --- | --- | --- | --- | --- | --- | --- |
| S220PRO | Embosphere® Microspheres | 100-300 µm | Syringe | 20 mL | Yellow | Normal Saline | 2.0 mL | Sterile | Yes | | | | |
| S420PRO | Embosphere® Microspheres | 300-500 µm | Syringe | 20 mL | Blue | Normal Saline | 2.0 mL | Sterile | Yes | | | | |