TRACKABILITY & CONFIDENCE
For ease and confidence when accessing uterine arteries, the improved Impress UAC2 Uterine Artery Catheter is designed to catheterize even the most challenging uterine vasculature.
Brochure/Documents
Current IFUs
Current Brochures
Learn more about the UAC2 Uterine Artery Catheter
Radiopaque Marker Band
Improved visibility under fluoroscopy
Tapered from 5F to 4F
Improved placement when seeking vessel ostium
Hydrophilic Coating
Hydrophilic coating on the distal 40 cm of the catheter shaft — including tip
Features & Benefits
Legato hydrophilic coating is designed to reduce friction for smoother navigation through tortuous anatomy.

Proprietary Shaft Material for flexibility and torque without compromising steerability and kink-ability.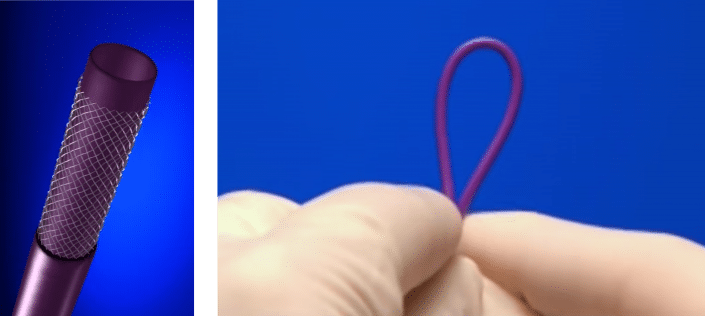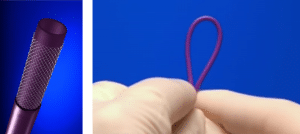 Catheter Hub minimizes kinking and enhances steering.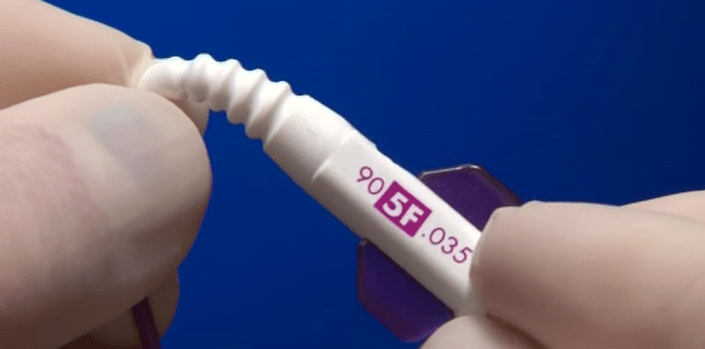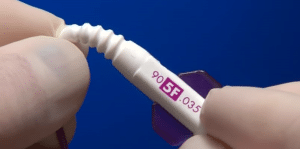 Extended braiding up the distal portion of the catheter shaft for additional support and push-ability



Ordering Information
| Catalog Number | Braided | French Size (F) | Length | Label Short Description | Catheter Shape | Internal Diameter | # Side Ports | Recommended Guide Wire | Marker Bands and Spacing | HCPCS Code |
| --- | --- | --- | --- | --- | --- | --- | --- | --- | --- | --- |
| 410038B1-H | Braided | 4F | 100 cm | BENT 1 | Bentson 1 | 0.040" (1.02 mm) | 0 Side Ports | 0.038" (0.97 mm) | | No Applicable Code |
| 410038B2-H | Braided | 4F | 100 cm | BENT 2 | Bentson 2 | 0.040" (1.02 mm) | 0 Side Ports | 0.038" (0.97 mm) | | No Applicable Code |
| 410038BER-H | Braided | 4F | 100 cm | BERN | Berenstein | 0.040" (1.02 mm) | 0 Side Ports | 0.038" (0.97 mm) | | No Applicable Code |
| 410038CB2-H | Braided | 4F | 100 cm | CB 2 | Cobra 2 | 0.040" (1.02 mm) | 0 Side Ports | 0.038" (0.97 mm) | | No Applicable Code |
| 410038HH1-H | Braided | 4F | 100 cm | HH 1 | Headhunter 1 | 0.040" (1.02 mm) | 0 Side Ports | 0.038" (0.97 mm) | | No Applicable Code |
| 410038MANI-H | Braided | 4F | 100 cm | MANI | Mani | 0.040" (1.02 mm) | 0 Side Ports | 0.038" (0.97 mm) | | No Applicable Code |
| 410038MPA1-H | Braided | 4F | 100 cm | MP A1 | Multipurpose A1 | 0.040" (1.02 mm) | 0 Side Ports | 0.038" (0.97 mm) | | No Applicable Code |
| 410038SIM1-H | Braided | 4F | 100 cm | SIM 1 | Simmons 1 | 0.040" (1.02 mm) | 0 Side Ports | 0.038" (0.97 mm) | | No Applicable Code |
| 410038SIM2-H | Braided | 4F | 100 cm | SIM 2 | Simmons 2 | 0.040" (1.02 mm) | 0 Side Ports | 0.038" (0.97 mm) | | No Applicable Code |
| 410038STS-H | Braided | 4F | 100 cm | STS | Straight Selective | 0.040" (1.02 mm) | 0 Side Ports | 0.038" (0.97 mm) | | No Applicable Code |
| 410038VER-H | Braided | 4F | 100 cm | VERT | Vertebral | 0.040" (1.02 mm) | 0 Side Ports | 0.038" (0.97 mm) | | No Applicable Code |
| 412538BER-H | Braided | 4F | 125 cm | BERN | Berenstein | 0.040" (1.02 mm) | 0 Side Ports | 0.038" (0.97 mm) | | |
| 412538HH1-H | Braided | 4F | 125 cm | HH 1 | Headhunter 1 | 0.040" (1.02 mm) | 0 Side Ports | 0.038" (0.97 mm) | | No Applicable Code |
| 412538STS-H | Braided | 4F | 125 cm | STS | Straight Selective | 0.040" (1.02 mm) | 0 Side Ports | 0.038" (0.97 mm) | | |
| 44038KA2-H | Braided | 4F | 40 cm | KA 2 | KA2 | 0.040" (1.02 mm) | 0 Side Ports | 0.038" (0.97 mm) | | No Applicable Code |
| 46538BER-H | Braided | 4F | 65 cm | BERN | Berenstein | 0.040" (1.02 mm) | 0 Side Ports | 0.038" (0.97 mm) | | No Applicable Code |
| 46538CB1-H | Braided | 4F | 65 cm | CB 1 | Cobra 1 | 0.040" (1.02 mm) | 0 Side Ports | 0.038" (0.97 mm) | | No Applicable Code |
| 46538CB2-H | Braided | 4F | 65 cm | CB 2 | Cobra 2 | 0.040" (1.02 mm) | 0 Side Ports | 0.038" (0.97 mm) | | No Applicable Code |
| 46538KA2-H | Braided | 4F | 65 cm | KA 2 | KA2 | 0.040" (1.02 mm) | 0 Side Ports | 0.038" (0.97 mm) | | No Applicable Code |
| 46538STS-H | Braided | 4F | 65 cm | STS | Straight Selective | 0.040" (1.02 mm) | 0 Side Ports | 0.038" (0.97 mm) | | No Applicable Code |
| 46538VER-H | Braided | 4F | 65 cm | VERT | Vertebral | 0.040" (1.02 mm) | 0 Side Ports | 0.038" (0.97 mm) | | No Applicable Code |
| 48038MHK1-H | Braided | 4F | 80 cm | M HK 1 | Modified Hook 1 | 0.040" (1.02 mm) | 0 Side Ports | 0.038" (0.97 mm) | | |
| 48038MHK2-H | Braided | 4F | 80 cm | M HK 2 | Modified Hook 2 | 0.040" (1.02 mm) | 0 Side Ports | 0.038" (0.97 mm) | | |
| 48038MHK3-H | Braided | 4F | 80 cm | M HK 3 | Modified Hook 3 | 0.040" (1.02 mm) | 0 Side Ports | 0.038" (0.97 mm) | | |
| 510038B1-H | Braided | 5F | 100 cm | BENT 1 | Bentson 1 | 0.040" (1.02 mm) | 0 Side Ports | 0.038" (0.97 mm) | | No Applicable Code |
| 510038B2-H | Braided | 5F | 100 cm | BENT 2 | Bentson 2 | 0.040" (1.02 mm) | 0 Side Ports | 0.038" (0.97 mm) | | No Applicable Code |
| 510038BER-H | Braided | 5F | 100 cm | BERN | Berenstein | 0.046" (1.17 mm) | 0 Side Ports | 0.038" (0.97 mm) | | No Applicable Code |
| 510038CB2-H | Braided | 5F | 100 cm | CB 2 | Cobra 2 | 0.046" (1.17 mm) | 0 Side Ports | 0.038" (0.97 mm) | | No Applicable Code |
| 510038HH1-H | Braided | 5F | 100 cm | HH 1 | Headhunter 1 | 0.046" (1.17 mm) | 0 Side Ports | 0.038" (0.97 mm) | | No Applicable Code |
| 510038MANI-H | Braided | 5F | 100 cm | MANI | Mani | 0.046" (1.17 mm) | 0 Side Ports | 0.038" (0.97 mm) | | No Applicable Code |
| 510038MPA1-H | Braided | 5F | 100 cm | MP A1 | Multipurpose A1 | 0.046" (1.17 mm) | 0 Side Ports | 0.038" (0.97 mm) | | No Applicable Code |
| 510038SIM1-H | Braided | 5F | 100 cm | SIM 1 | Simmons 1 | 0.046" (1.17 mm) | 0 Side Ports | 0.038" (0.97 mm) | | No Applicable Code |
| 510038SIM2-H | Braided | 5F | 100 cm | SIM 2 | Simmons 2 | 0.046" (1.17 mm) | 0 Side Ports | 0.038" (0.97 mm) | | No Applicable Code |
| 510038STS-H | Braided | 5F | 100 cm | STS | Straight Selective | 0.046" (1.17 mm) | 0 Side Ports | 0.038" (0.97 mm) | | No Applicable Code |
| 510038VER-H | Braided | 5F | 100 cm | VERT | Vertebral | 0.046" (1.17 mm) | 0 Side Ports | 0.038" (0.97 mm) | | No Applicable Code |
| 512538BER-H | Braided | 5F | 125 cm | BERN | Berenstein | 0.038" (0.97 mm) | 0 Side Ports | 0.038" (0.97 mm) | | |
| 512538HH1-H | Braided | 5F | 125 cm | HH 1 | Headhunter 1 | 0.046" (1.17 mm) | 0 Side Ports | 0.038" (0.97 mm) | | No Applicable Code |
| 512538STS-H | Braided | 5F | 125 cm | STS | Straight Selective | 0.038" (0.97 mm) | 0 Side Ports | 0.038" (0.97 mm) | | |
| 54038KA2-H | Braided | 5F | 40 cm | KA 2 | KA2 | 0.046" (1.17 mm) | 0 Side Ports | 0.038" (0.97 mm) | | No Applicable Code |
| 56538BER-H | Braided | 5F | 65 cm | BERN | Berenstein | 0.046" (1.17 mm) | 0 Side Ports | 0.038" (0.97 mm) | | No Applicable Code |
| 56538CB1-H | Braided | 5F | 65 cm | CB 1 | Cobra 1 | 0.046" (1.17 mm) | 0 Side Ports | 0.038" (0.97 mm) | | No Applicable Code |
| 56538CB2-H | Braided | 5F | 65 cm | CB 2 | Cobra 2 | 0.046" (1.17 mm) | 0 Side Ports | 0.038" (0.97 mm) | | No Applicable Code |
| 56538KA2-H | Braided | 5F | 65 cm | KA 2 | KA2 | 0.046" (1.17 mm) | 0 Side Ports | 0.038" (0.97 mm) | | No Applicable Code |
| 56538RBI-H | Braided | 5F | 65 cm | RBI | RBI | 0.046" (1.17 mm) | 0 Side Ports | 0.038" (0.97 mm) | | No Applicable Code |
| 56538STS-H | Braided | 5F | 65 cm | STS | Straight Selective | 0.046" (1.17 mm) | 0 Side Ports | 0.038" (0.97 mm) | | No Applicable Code |
| 56538VER-H | Braided | 5F | 65 cm | VERT | Vertebral | 0.046" (1.17 mm) | 0 Side Ports | 0.038" (0.97 mm) | | No Applicable Code |
| 58038MHK1-H | Braided | 5F | 80 cm | M HK 1 | Modified Hook 1 | 0.046" (1.17 mm) | 0 Side Ports | 0.038" (0.97 mm) | | |
| 58038MHK2-H | Braided | 5F | 80 cm | M HK 2 | Modified Hook 2 | 0.046" (1.17 mm) | 0 Side Ports | 0.038" (0.97 mm) | | |
| 58038MHK3-H | Braided | 5F | 80 cm | M HK 3 | Modified Hook 3 | 0.046" (1.17 mm) | 0 Side Ports | 0.038" (0.97 mm) | | |
| 59035IUACTMB-H | Braided | 5F | 90 cm | UAC 19cmTaper-H | Uterine Artery Catheter | 0.046" (1.17 mm) | 0 Side Ports | 0.035" (0.89 mm) | 1 Band | No Applicable Code |