HeRO® Graft Clinical Presentations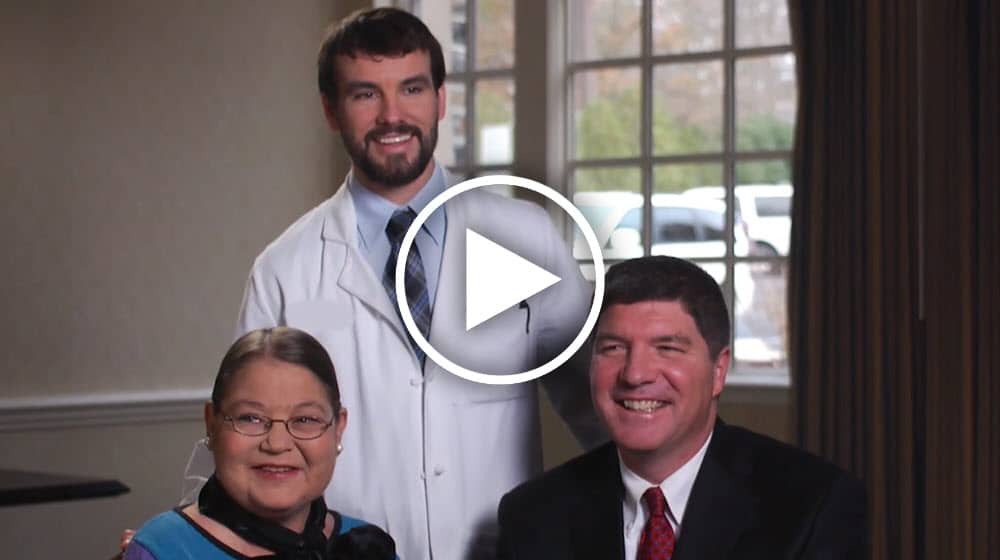 A HeRO® Graft Overview with Drs. Jeffrey H. Lawson and Shawn M. Gage, PA–C.
The list below includes a historical list of many of the clinical presentations on the HeRO Graft that have occurred at medical conferences such as ASDIN, VASA, CiDA, ASN, NKF, and VAM.
PRESENTATIONS
TITLE
AUTHORS & SOURCE
DATE & LOCATION
Experience with the HeRO Device: Mistakes Made, Lessons Learned
Lawson J., VEITH
New York, NY
Nov 19, 2013
Experience with the HeRO Device: Mistakes Made, Lessons Learned
Lawson J., CIDA
San Francisco, CA
Oct 23-24, 2013
Video Case Presentation of HeRO Graft Flow Measurements
Ross J., CiDA
San Francisco, CA
Oct 23-24, 2013
Blind Right Atrial Conduits: HeRO AV Grafts for Dialysis Access in Patients with SVC Occlusion
Solis, M., Georgia Vascular Society Inaugural Scientific Sessions
Greensboro, GA
Sept 27-28, 2013
A Novel Two-Stage HeRO Graft Implantation Technique that Avoids the Use of a Femoral Bridging Hemodialysis Catheter in Selected Patients
Yoon W, Lorelli D., Midwestern Vascular Surgical Symposium
Chicago, IL
Sept 6-8, 2013
Use of HeRO Device
Lawson J., VASA
Houston, TX
May 2-4, 2013
Hands On Practicum with the HeRO Device
Glickman M., VASA
Houston, TX
May 2-4, 2013
HeRO Graft implant: a video documentary
Gage S., 8th Intl Congress on Vascular Access
Prague, Czech Republic.
April 26, 2013
Preparing for Vascular Access Placement: Patient Assessment
Dinwiddie L., ANNA
Las Vegas, NV
April 21-24, 2013
Special Nursing Needs for Patients with HeRO Grafts
Allen R, Ladenheim E., ANNA
Las Vegas, NV
April 21-24, 2013
The HeRO catheter device is coming to Europe: an Update from previous experience in the USA
Glickman M., Int'l symposium Charing Cross
London, UK
April 6-9, 2013
Preparing for Vascular Access Placement: Patient Assessment
Dinwiddie L., Annual Dialysis Conference
Seattle, WA
March 9-12, 2013
HeRO device insertions and management of complications
Ross J., ASDIN
Washington, DC
February 15, 2013
The HeRO vascular access graft
Gage S., CACVS 2013
Paris, France
January 17-19, 2013
Impact of the Use of the HeRO Vascular Access Device versus Tunneled Dialysis Catheters on Dialysis Provider Economics in an Era of Bundling
Presented by Larry Yost, RPH; Lesley Dinwiddie, MSN, RN, FNP, CNN
Presented at NKF, National Kidney Foundation
April 2010
VIEWABLE PRESENTATIONS
TITLE
AUTHORS, SOURCE, & DATE
LINK
Novel Approach to Hemodialysis Reliable Outflow Device
Poster session by Anil Agarwal, MD, The Ohio State University Medical Center, Columbus, OH
Presented at ASDIN, New Orleans, LA, February 2012
Presented at the Southern Association Vascular Surgery, Scottsdale, AZ, January 2012
View Presentation
Modified Use of the HeRO Device for Immediate Salvage of a Threatened Dialysis Graft
Presentation by Lee Goldstein, MD, University of Miami, Miami, FL. Abstract in JVS 2011; 54(6):1865.
Presented at the Southern Association Vascular Surgery, Scottsdale, AZ, January 2012
View Presentation
HeRO Experience at Duke
Presentation by Jeffrey Lawson, MD, Duke University Medical Center, Durham, NC.
Presented at the VEITH Symposium, New York, NY, November 2011
View Presentation
Central Venous Recannalization and Subsequent Placement of HeRO Device in Catheter Dependent Patients
Podium Presentation by Shawn M Gage, PA-C, et. al., Duke University, Durham, NC.
Presented at the Vascular Access Society, Istanbul, Turkey, May 2011
View Presentation
Early experience with percutaneous interventions on failing HeRO arteriovenous grafts
Abstract by J.A. Grezaffi, et. al., Vascular and Interventional Radiology, Duke University Medical Center, Durham, NC.
View Presentation
HeRO Device: Indications and Outcomes
Abstract by Marc Glickman, MD.
Presented at the VEITH Symposium, New York, NY, November 2010
View Presentation
Multi-center experience of 161 consecutive HeRO graft implants
Duke University poster by Shawn M. Gage, PA-C, et. al.
Presented at ASN, American Society of Nephrology, Denver, CO, November 2010
View Presentation
Impact of the Use of the HeRO Vascular Access Graft vs. Tunneled Dialysis Catheters on Dialysis Provider Economics in an Era of Bundling
MSN Poster by Larry Yost, Lesley Dinwiddie
Presented at ASN, American Society of Nephrology, Denver, CO, November 2010
View Presentation
Long-Term Outcomes in Renal Transplant Patient with Multiple Co-Morbidities
Case study by Howard Katzman, MD
Presented at ASN, American Society of Nephrology, Denver, CO, November 2010
View Presentation
A Hybrid Graft/Catheter Device: Are We Smarter Now that We've Used it for Two Years
Presentation by Marc Glickman, MD
Presented at CiDA, Controversies in Dialysis Access, San Francisco, CA, October, 2010
View Presentation
Treat the Stenosis Before Surgery or Consider a Graft-Catheter
Presentation by Gregg Miller, MD
Presented at CiDA, Controversies in Dialysis Access, San Francisco, CA, October, 2010
View Presentation
"What We Have Learned After Four Years of Implanting the HeRO Vascular Access Device"
Poster by John Ross, MD
Presented at VASA, Vascular Access Society of the Americas, Las Vegas, NV, May 2010
View Presentation
"Salvaging Vascular Access and Treatment of Severe Limb Edema: Case Reports on the Novel Use of the Hemodialysis Reliable Outflow (HeRO®) Vascular Access Device"
Poster by Hardeep S. Ahluwalia, MD; et. al.
Presented at VASA, Vascular Access Society of the Americas, Las Vegas, NV, May 2010
View Presentation
"Early Single-Institution Experience with Hemodialysis Reliable Outflow (HeRO) Vascular Access Device"
Presentation by J.D. Woolard, MD; et. al.
Presented at VASA, Vascular Access Society of the Americas, Las Vegas, NV, May 2010
View Presentation
"Single-Center Experience of 41 Consecutive HeRO Implants"
Presentation by Shawn M. Gage, PA-C; et. al.
Presented at VASA, Vascular Access Society of the Americas, Las Vegas, NV, May 2010
View Presentation
"HeRO Device Implants at the University of Miami – 44 Months of Experience"
Presentation by Howard Katzman, MD
Presented at the Florida Vascular Society, 23rd Annual Scientific Sessions, Naples, FL, April 2010
View Presentation
"Preliminary Experience with Percutaneous Interventions on Thrombosed HeRO Arteriovenous Grafts"
Poster by Joshua Bryant, MD; et. al.
Presented at SIR, Society of Interventional Radiology, Tampa, FL, March 2010
View Presentation
"Fistula Salvage Utilizing the HeRO Vascular Access Graft in Dialysis Patients."
Poster by James Lin, MD, Victor Bowers, MD, and James Huang, MD
Presented at ASDIN, American Society of Diagnostic and Interventional Nephrology, Orlando, FL, February 2010
View Presentation
"The HeRO Device Versus Conventional Arteriovenous Grafts in Dialysis Patients."
Poster by George Nassar, MD
Presented at ASDIN, American Society of Diagnostic and Interventional Nephrology, Orlando, FL, February 2010
View Presentation