HeRO® Graft: Restoring Patency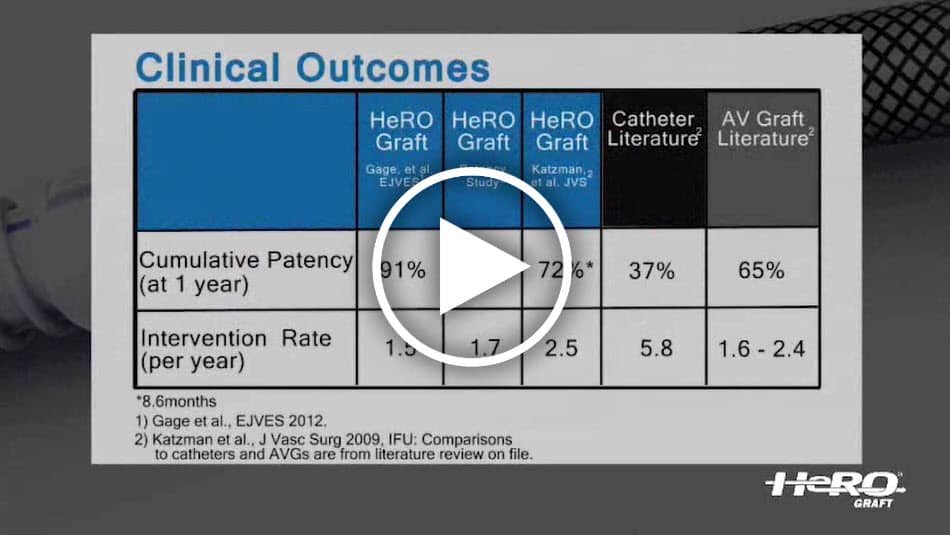 Watch Dr. John R. Ross perform a thrombectomy procedure of the HeRO Graft.
Introduce a 7F short vascular sheath near the arterial anastomosis.
Inflate a soft, compliant, embolectomy balloon at the radiopaque marker band of the 5mm outflow component. DO NOT advance the balloon beyond the radiopaque marker band to avoid dislodgment of the Venous Outflow Component.
Pull balloon back to device connector.  Apply positive aspiration while deflating the balloon by approximately 10%. Failure to deflate the balloon may result in balloon perforation as the catheter passes through the HeRO Graft titanium connector.
Pull balloon through the connector and reinflate within the 6 mm graft.
Extract clot at the introducer site.
Declot the full length of HeRO Graft prior to removing the arterial plug to decrease risk of pulmonary embolism.