SCOUT® In EMEA
MERIT ONCOLOGY EXPANDS TO EUROPE, MIDDLE EAST & AFRICA (EMEA) TO TREAT MORE PATIENTS GLOBALLY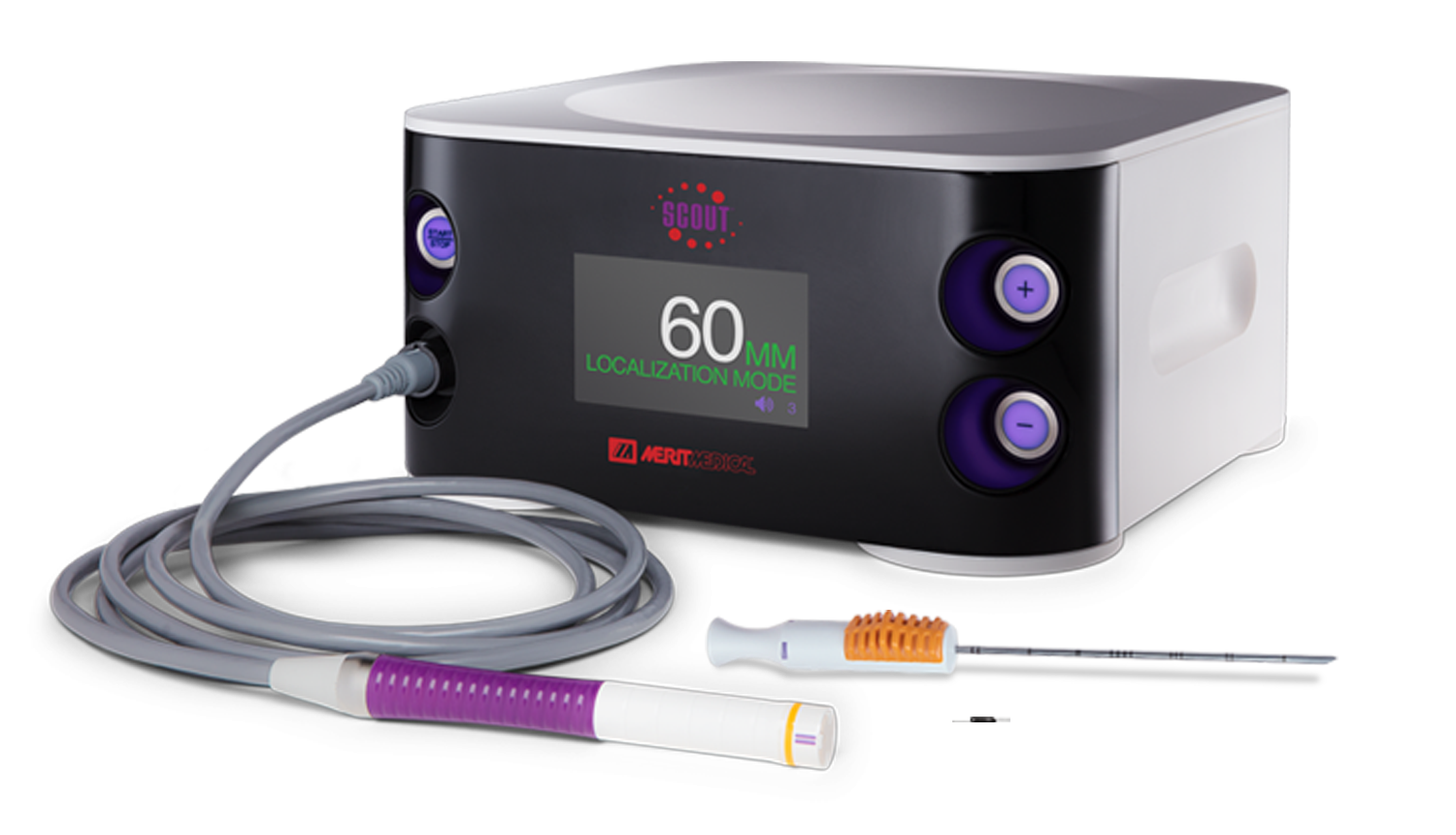 Merit Oncology's newest technology is SCOUT® Radar Localization, an advanced wire-free radar localization system designed to improve the precision and predictability of marking tumors, biopsy sites, and lymph nodes prior to neoadjuvant therapy and surgery. SCOUT Radar Localization is the wire-free platform that exclusively spans the care continuum from biopsy to surgery. Launched in the United States in 2015, more than 930 consoles have been placed, SCOUT has been used in over 200,000 procedures and is supported by over 60 clinical publications.
 
60+
Clinical
Publications
Wire-free localization is quickly becoming the standard of care for achieving optimal clinical results while providing patients a better overall experience. Since its approval in Europe in March, 2020, SCOUT has been referenced in two European publications.
Reflector-guided Localization of Non-palpable Breast Lesions: The First Reported European Evaluation of the SAVI SCOUT System
Background: Wire-guided localization (WGL) has been the mainstay for localizing non-palpable breast lesions before excision. Due to its limitations, various wireless alternatives have been developed. In this prospective study, we evaluate the role of radiation-free wireless localization using the SAVI SCOUT localization at a European centre.
 
Savi SCOUT Radar Localisation of Non-palpable Breast Lesions: Systematic Review and Pooled Analysis of 842 Cases
Background/Aim: With the increase in detection of non-palpable breast lesions through screening, wire-guided localisation (WGL) has long been the favoured method for preoperative localisation. However, this technique comes with several limitations. New methods have been developed, including several non-radioactive, wireless options. We aimed to assess the effectiveness of Savi Scout localisation (SSL) through this pooled analysis and systematic review.