GAME-CHANGING TECHNOLOGY GETS ITS OWN SPACE IN THE OR
Merit Oncology prides itself on listening to customers and responding to their needs. After numerous observations concerning limited space in the OR for SCOUT console placement, we designed a solution. We are excited to now offer a state-of-the-art cart that has been built exclusively for the SCOUT system.
Features & Benefits
When placed on the base plate of the cart, the SCOUT console is held securely and is at the optimal height for better visualization of the localization readout. Free moving caster wheels, with a locking feature, provide both stability and mobility. This added console mobility allows for the positioning preference of each surgeon to easily be accommodated during surgery.
SCOUT Cart Features:
1) OPTIMIZED HEIGHT
to better visualize console readout
2)
SCOUT Cart
PROVIDES STABILITY
while utilizing the SCOUT System
3) CUSTOM GUIDE HOLDERS
hold SCOUT Guides on surgeon's preferred side
4) CONVENIENT STORAGE
bins for SCOUT accessories
5)
Free moving caster wheels provide
ADDED MOBILITY
while in the OR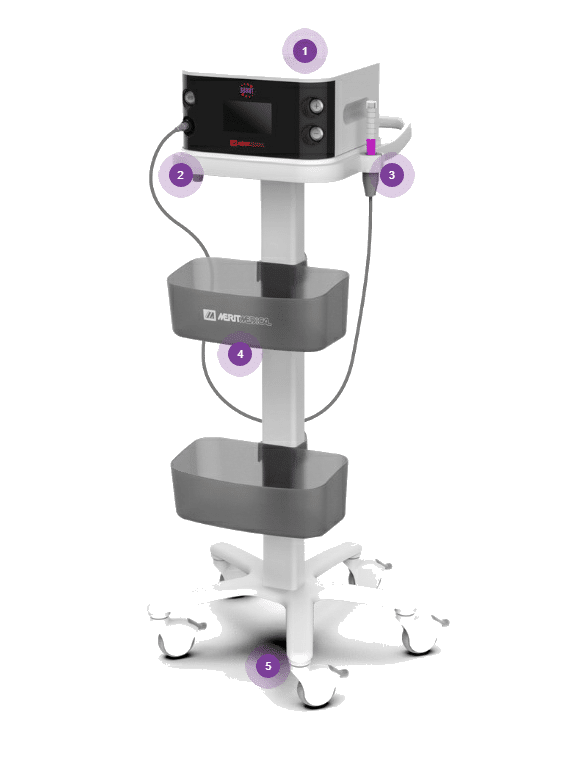 Documents
Learn more about the SCOUT Cart by downloading the product datasheet.
Order Information
| PRODUCT | DESCRIPTION | ORDER QUANTITY |
| --- | --- | --- |
| SCRT-01 | SCOUT Console and Accessory Cart | 1 |