Features & Benefits
ACCURACY 1 ML AT A TIME
The Medallion IZOFF Syringe has ribs at each mL along the syringe barrel providing an audible and tactile indication that 1mL of fluid has been injected. These ribs, at every 1mL, help ensure accurate and precise medication delivery.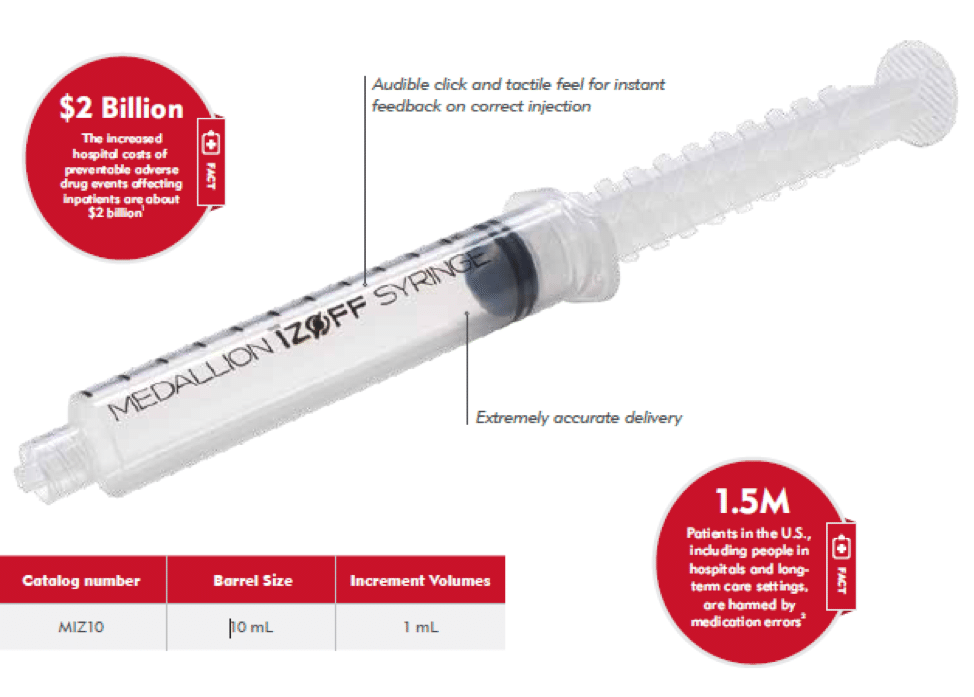 The costs of adverse drug events in hospitalized patients. Adverse Drug Events Prevention Study Group. Bates DW1, Spell N, Cullen DJ, Burdick E, Laird N, Petersen LA, Small SD, Sweitzer BJ, Leape LL. https://www.ncbi.nlm.nih.gov/ pubmed/9002493
The Joint Commission. National Patient Safety Goals Effective January 1, 2015. http://www.jointcommission.org/ assets/1/6/2015_NPSG_HAP.pdf
Documents
Discover more about the Medallion IZOFF Incremental Syringe by reviewing the brochures and Instructions for Use.