TRACKABILITY, PUSHABILITY, VISIBILITY
Crossing tight, difficult lesions is often challenging and time consuming. Having a support catheter that offers trackability, pushability and visibility gives you the confidence needed to cross occlusions, even in your most challenging case.
Features & Benefits
Translucent Shaft
for visualization of blood to verify placement in vessel lumen
3 Platinum Marker Bands
to confirm catheter position and lesion sizing
First marker band 2 mm from tip
0.014" and 0.018" second and third marker bands are 15 mm apart
0.035" second and third marker bands are 50 mm apart
40 cm Distal Hydrophilic Coating
provides smooth tracking through tortuous anatomy
Low Profile Tapered Tip
facilitates crossing difficult lesions
Maximum Infusion Pressure
Multiple Lengths
65 cm, 90 cm, 135 cm, 150 cm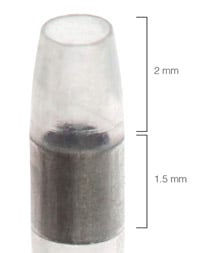 SureCross Tip Design
Short tip distance to marker band (2 mm) maximizes accuracy of tip location and enhances tip radiopacity
Internal platinum distal marker band provides a seamless transition zone
Marker band improves critical tip visualization
Robust tapered tip improves crossing and durability
Excellent transition from catheter tip to guide wire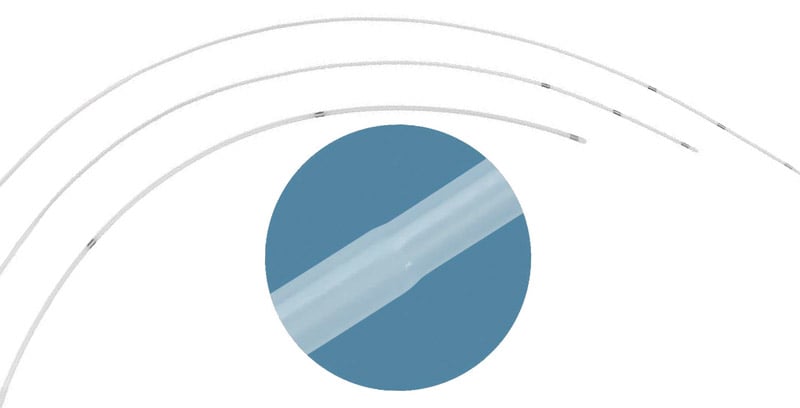 SureCross Shaft Technology
Engineered to optimize pushability and flexibility which maximizes guide wire support, trackability and lesion crossing.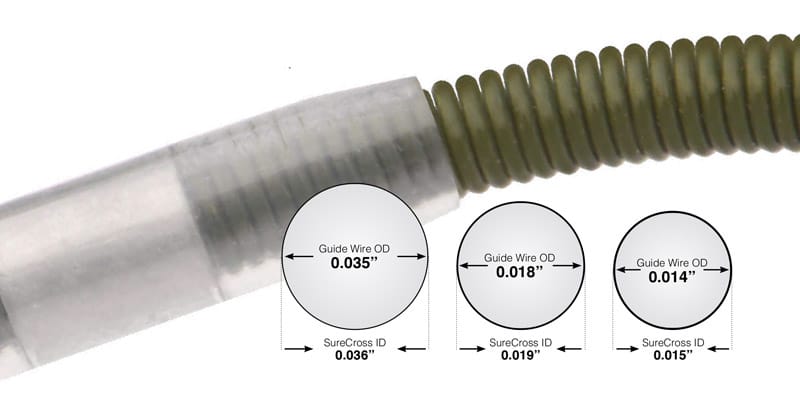 Tip to Guide Wire Comparison
The low profile, seamless transition from catheter to guide wire provides exceptional crossing support.
Documents
Discover more about the SureCross Support Catheters by reviewing the brochure and Instructions for Use.
Loading...