Minimize blood loss and maneuver two separate devices.
Compatible with standard luer devices, such as guide catheters and guiding sheaths with standard luer connections the ChoiceTM Universal allows operators to track and control multiple devices while maintaining a secure seal that stops leaks.*
* For additional compatibility information, please refer to Merit Medical's Choice™ sizing compatibility examples flier.
Features & Benefits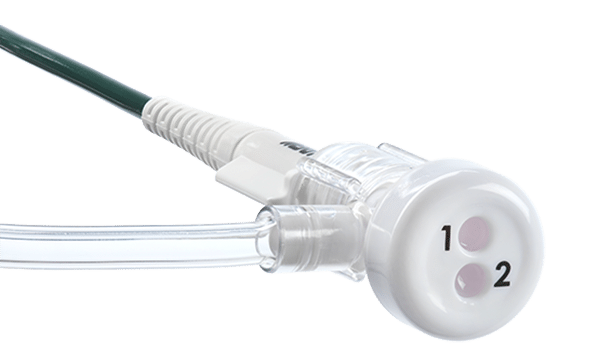 Dual valve openings
8F inner diameter
Track devices with clearly numbered valves.
Securely fits on devices with standard luer connections
Documents
Current IFUs
Current Brochures
Ordering Information
| Catalog Number | Cap Color | Recommended Catheter Size | Recommended Catheter Size (mm) | Side Arm Tubing Material | Side Arm Tubing Length(in/cm) | Sterilization | Latex Free | Web Category | HCPCS Code | Shipping Box Qty |
| --- | --- | --- | --- | --- | --- | --- | --- | --- | --- | --- |
| PCHVA08 | White | 8F or Smaller | (2.7 mm) | Polyurethane | 6" (15 cm) | ETO | Yes | preludechoice | No Applicable Code | 10 |
| UHVA08 | White | 8F or Smaller | (2.7 mm) | Polyurethane | 6" (15 cm) | ETO | Yes | preludechoice | No Applicable Code | 10 |