Controlled Placement. Precise Compression.
Be confident in your radial interventions with the PreludeSYNC EZ, an advanced solution for achieving patent hemostasis. The PreludeSYNC EZ simplifies application for you and your staff without sacrificing patient comfort.
Features & Benefits
Clear visibility provides quick detection and precise compression while a unique cinch-style band offers controlled two-handed placement.
Hemostasis in a Cinch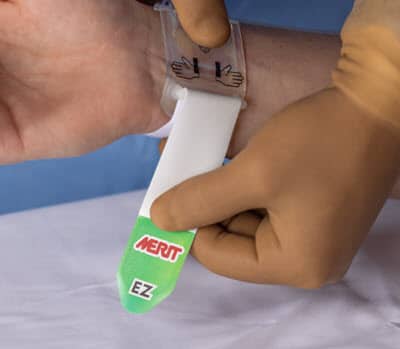 Special cinch-style band allows for excellent control during placement.
Clarity Is Confidence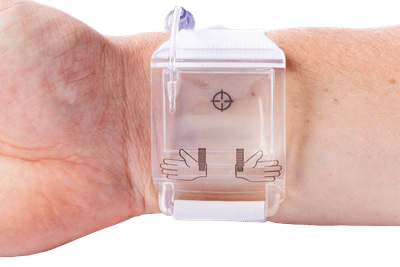 Large clear window supports accurate placement over arteriotomy and early detection of hematomas.
Reduced fill volume facilitates quick deflation.
Safety & Convenience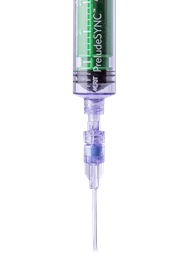 Safeguard your inflations with the secure Slip-n-lock™ cap while still preserving deflation options using a standardized syringe.
*CAUTION: DO NOT remove the Slip-n-Lock cap while sheath is still in the patient.
**Kink resistance versus leading competitor. 6F data on file.
Order Information
* Not made with natural rubber latex.