The HeartSpan Steerable Sheath Introducer is designed to offer a softer, flexible tip to reduce the risk of atrial wall perforation. The braided construction provides kink resistance and curve durability during Atrial Fibrillation procedures. When navigating cardiac chambers during Electrophysiology (EP) procedures, the sheath is designed to deliver an ergonomic and comfortable control for more precise deflection. The Steerable Sheath is designed to work in unison with the HeartSpan Transseptal Needle.
Features & Benefits
Hemostatic Valve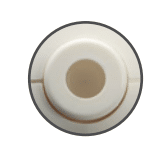 Reduces bleed back and air embolism
Side Port 3-Way Stopcock
Allows for flushing and aspiration
Lubricious Coating
Reduces friction when exchanging EP catheters
Distal Side Holes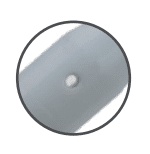 Braided Construction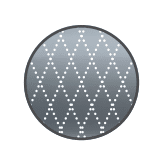 Provides curve durability and support needed for longer cases
Radiopaque Marker Bands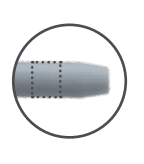 For enhanced visibility under fluoroscopy
Atraumatic Tip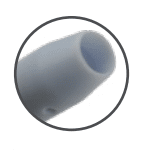 For smooth advancement across atrial septum
Ultra Low Profile

Seamless dilator to sheath transition for smooth advancement across the atrial septum.
Neutral Position Indicator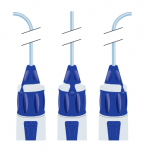 With a tactile click at neutral position, move from 0° to 180° to achieve the desired curve within the atrial chamber.
Kit Contents

(1) 8.5F Steerable Sheath Introducer
(1) Dilator
(1) 0.032″ x 180 cm guide wire
Documents
Discover more about the HeartSpan® Steerable Sheath Introducer by reviewing the brochures and Instructions for Use.
Loading...