Merit's second generation vacuum locking syringe has over 90 locking positions for increased convenience and accuracy. Our patented locking plunger design eliminates the need to manually maintain a vacuum. Smooth glass-like polycarbonate with bold graduations. Custom printing and colors available.
Features & Benefits
See the Difference
Accurate filling
Clear Polycarbonate barrel
Large, stable finger wings
Bold graduations
Silicone plunger tip
Dual use – can be used as a vacuum syringe or as a standard syringe
Feel the Difference
Smooth glass plunger action
Even, steady operation
Larger grip
Skid resistant thumb pad
Plunger design holds negative pressure with ease and won't inadvertently disengage
Options
Available in two sizes: 20ml and 30ml
Multiple locking positions allows for multiple vacuum and volume settings
---
HOW TO ACTIVATE VACUUM PRESSURE
Step One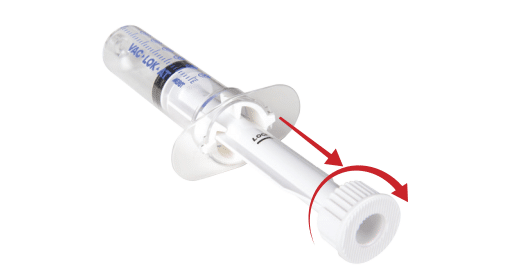 To activate vacuum pressure, pull plunger back to desired location. Twist plunger clockwise until it stops and locks into place.
Step Two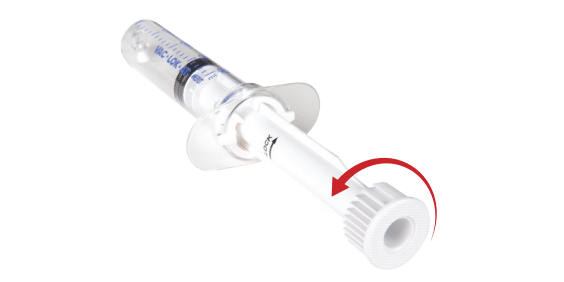 To disconnect vacuum pressure, twist plunger counter-clockwise until plunger stops.
Documents
Discover more about the VacLok AT™ Vacuum Locking Syringe by reviewing the brochures and Instructions for Use.
Loading...