Achieve radial access with EASE™. The PreludeEASE™ Hydrophilic Sheath Introducer helps you achieve quick and reliable radial access while minimizing the potential for spasm with hydrophilic coating that extends to the tip of the sheath and excellent transitions for smooth insertion. Available in 4F-7F for patients with smaller arteries and the larger sizes for diagnostic and interventional procedures. Product is available in multiple kit configurations as well as custom options to meet your specific procedural needs.
Features & Benefits
CUSTOM KITS AVAILABLE!
Merit can tailor kits to meet your clinical needs
Radial Solutions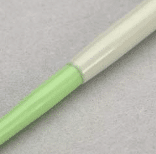 Sheaths available in 4F-7F
Hydrophilic coating facilitates easier insertion and removal as well as patient comfort1
Smooth and easy insertion leading to patient comfort
Radial Kit Components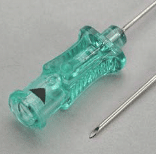 Merit Advance® Needle
Short bevel needle with bevel indicator on hub, along with a proprietary coating helps to ensure smooth insertion.  A straightforward accurate single puncture with a metal needle can help lower the risk of spasm2
Guide Wire Options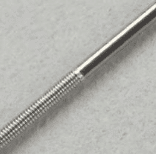 Kits available with spring coil stainless steel or nitinol mandrel guide wires providing options for your clinical practice
BowTie™ Guide Wire Insertion Device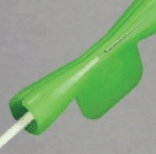 Included in kits with 0.018″ guide wires for easy, efficient alignment of devices with micro guide wires
REFERENCES
1Kiemenej F, Fraser D, Slogboom T, Laarman G, van der Wieken R. Hydrophilic coating aids radial sheath withdrawal and reduces patient discomfort following transracial coronary intervention: a randomized double-blind comparison of coated and uncoated sheaths. Catheter Cardiovasc Interv. 2003 Jun; 59(2) 161-4.
2Kiemenej F. Prevention and management of radial artery spasm. Journal of Invasive Cardiology. 2006 April; 18(4).
Documents
Discover more about the PreludeEASE™ Hydrophilic Sheath Introducer by reviewing the brochures and Instructions for Use.
Loading...