Optimize Efficiency, Reduce Cost and Waste
Assembling all the products you need for a procedure can be time consuming. Ready-made packs may contain products you don't need, resulting in increased cost and waste. Merit Medical can customise procedural packs to your specifications that meet your clinical requirements. Our packs combine high quality products for cardiology, radiology, and other procedures.
Features & Benefits
Merit's Medication Delivery Packs include some of Merit's top products, from Marquis stopcocks to Medallion syringes. Other pack components include solution bowl, table cover and medication labels. Custom kits, packs and trays are available. Contact your Merit Medical sales representative for more information.
Safety Solutions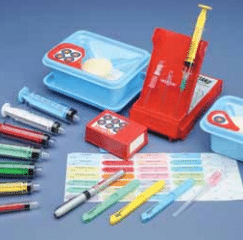 Merit Medical is pleased to offer a variety of safety products including waste disposal, safety scalpels, pen, and label systems to reduce medication errors. These products have been designed to complement other devices in an effort to make the clinical setting safer for both the clinician and the patient.
INTRODUCER Sheaths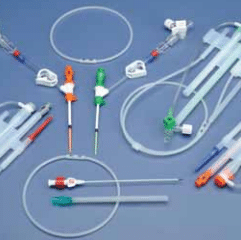 The Prelude family of Sheath Introducers, offers you a comprehensive range including Femoral, Radial, Marker Tip and Dialysis short sheaths with excellent transition, smooth insertion and convenient holster.
Guide Wires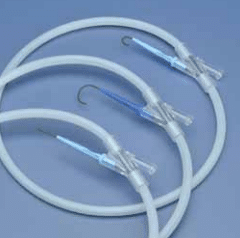 Exceptional PTFE coating, high performance, and consistent quality make the Merit InQwire® guide wires an excellent choice for your procedural needs.
Manifolds & Fluid Management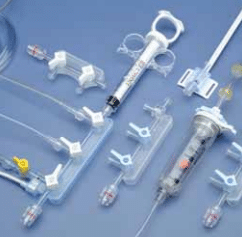 Merit Medical offers a broad selection of fluid management products ranging from simple fluid spikes and drip chambers to complex trifurcated tubing sets. Custom and standard fluid management products are available.
Inflation Devices & Accessories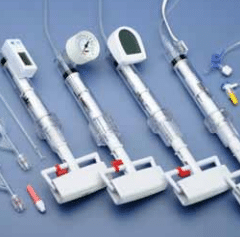 Merit Medical's market-leading analogue and digital inflation devices provide reliable and accurate inflation for your most demanding cases. Ergonomically designed with accuracy and quality in mind, Merit inflation devices are also available in custom kit configurations.
Packed Up and Ready to Go!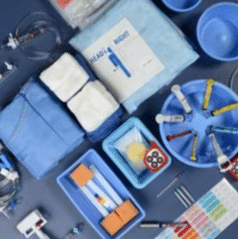 Merit Medical is proud to offer an increased level of service for customers through direct pack and tray distribution. Physicians can choose from a vast range of complementary products to customise their procedural pack needs. Enjoy the simplicity of having all the items you need delivered together, thus streamlining clinical set up time.
Documents
Discover more about the Medication Delivery Packs by reviewing the brochures and Instructions for Use.
Loading...