Performance at Every Curve
The majority of dialysis access-related blockages are located in the venous system, where the anatomy is tortuous and complex. The FirstChoice facilitates the opening of blockages located in the arteriovenous system of dialysis patients.
Features & Benefits
Built for arteriovenous dialysis fistulae, the FirstChoice balloons are built on an 0.035″ over-the-wire platform, with up to 27 atm RBP and a 75 cm catheter shaft length*.
Rated Burst Pressure
14-27 atm to dilate resistant lesions
Radiopaque Marker Bands
Facilitates precise balloon positioning
Semi-Compliant Nylon Balloon
Promotes vessel conformability and resists vessel straightening
BROAD BALLOON DIAMETER RANGE
5 mm – 16 mm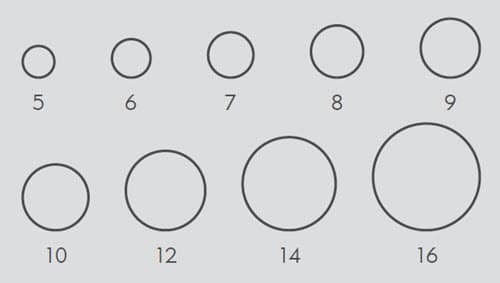 COAXIAL CATHETER SHAFT
Supports rapid inflation, deflation, trackability, and pushability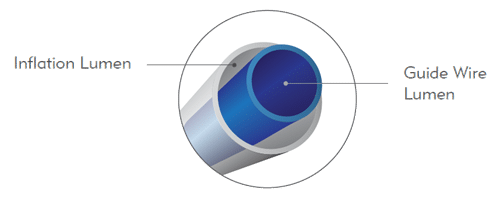 PRE-INSTALLED RE-WRAP TOOL
Eases reinsertion through the sheath
---
The high pressure FirstChoice balloon is designed to dilate resistant lesions while conforming to the vessel, as demonstrated in the case study below.**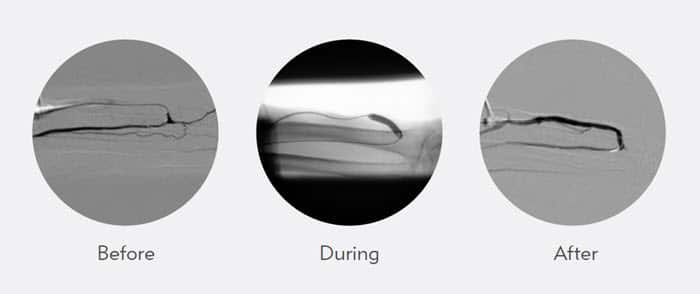 Severe Juxta-anastomotic Stenosis
66 Male with ESRD, CAD, COPD
L RC AVF with difficult cannulation, thrombus present
Exam—poor augmentation
FirstChoice 7×40 25 atm
* Indicated for use in percutaneous transluminal angioplasty of the femoral, iliac and renal arteries, and for the treatment of obstructive lesions of native or synthetic arteriovenous dialysis fistulae.
** Used by permission.