Features & Benefits
Designed for Aspiration Biopsy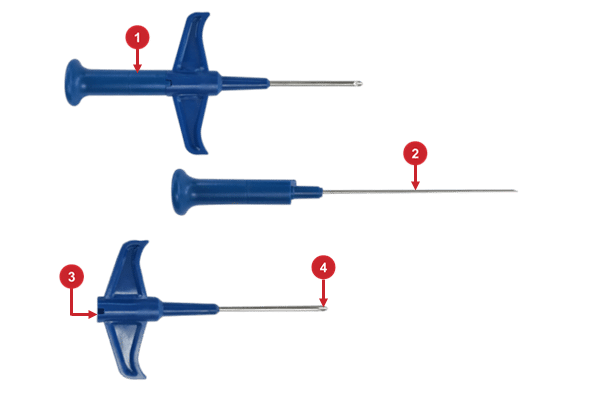 The Bone Marrow Aspiration Needle (Mallarme) is designed for aspiration biopsy of the sternum or iliac crest. It is available in 2cm, 3cm, and 5cm lengths and was designed according to the Mallarme pattern, comprising two parts.
This needle features:
ERGONOMIC HANDLE provides excellent grip and easy use
HIGH-GRADE STEEL for outstanding durability
FEMALE LUER SLIP for syringe connection
TRIPLE SHARPENED TIP designed for an efficient biopsy to minimize trauma of surrounding tissue
Documents
Discover more about the Mallarme Bone Marrow Aspiration Needle by reviewing the product documents.
Current Brochure
Loading...
Order Information
Please Note: Not available for sale in the USA or Canada.