THINNER. STRONGER. IDEAL™.
Prelude IDeal is a hydrophilic access sheath designed for radial artery access from the wrist or the hand. Merit developed a proprietary flat-wire braiding technology that was able to make the sheath's inner wall 13% thinner than the competition, which kept the OD the same yet made the ID larger. The wall was also stronger, increasing kink resistance by 23% as compared to the competitor, and increasing compression resistance by 124%. The increase in kink and compression resistance makes a noticeable difference in the hands of interventionalists, and has become the tool of choice for distal radial access.
Features & Benefits
BENEFITS OF RADIAL ACCESS1
Less Bleeding Complications
Enhanced Sheath Performance
INCREASED COMPRESSION RESISTANCE*
124% more resistant to side wall compression than the leading competitor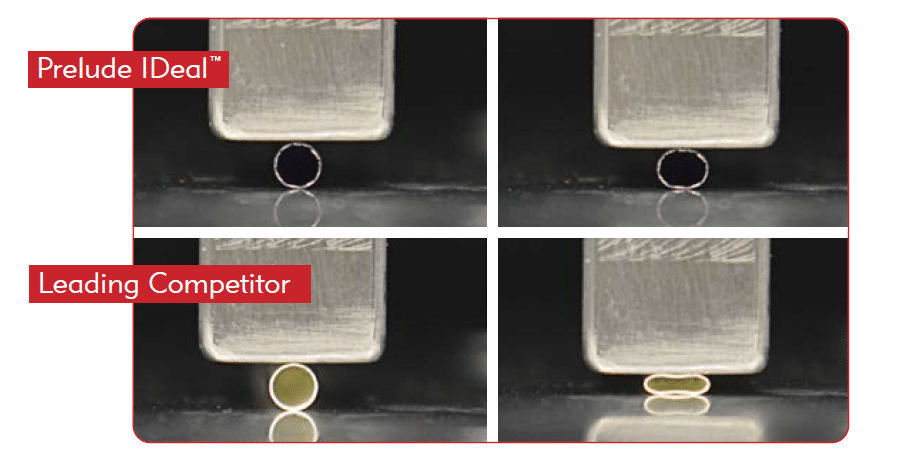 124%
MORE COMPRESSION RESISTANCE
INCREASED KINK RESISTANCE*
23% more kink resistant than the leading competitor
THINNER WALL*
13% thinner wall with higher resistance to kinking and side wall compression than leading competitor


DECREASED INSERTION FORCE*
Requires 15% less force to insert than leading competitor. Excellent transitions and hydrophilic coating facilitate smooth insertions.
MULTIPLE NEEDLE & GUIDE WIRE OPTIONS
Merit Advance® Needle
Short bevel needle with bevel indicator on hub, along with a proprietary coating helps to ensure smooth insertion. A straightforward, accurate single puncture with a metal needle can help lower the risk of spasm.2
Two-Part Access Needle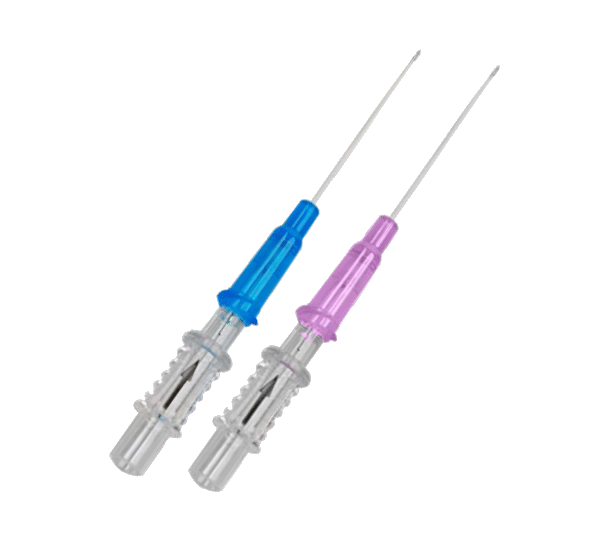 • Thin walled metal cannula with a flexible, radiopaque catheter
• Smooth catheter-to-needle transition for easy insertion
• Excellent for two-wall access technique
• Up to 17% faster flash back & 17% less insertion force over our leading competitor**
Guide Wires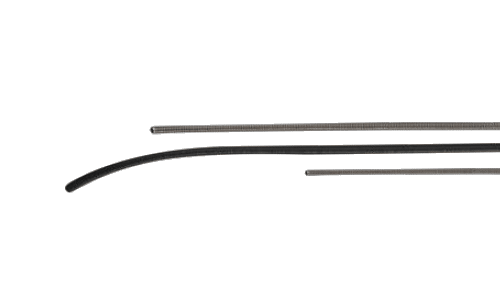 Kits available with stainless steel spring coil, nitinol or stainless steel mandrel, or plastic jacketed guide wires providing options for your clinical practice.
---
REFERENCES
*6F Data on File. Merit assumes no responsibility to update the test data.
**Data on File. Merit assumes no responsibility to update the test data.
Rathore S, Stables R, Pauriah M, Hakeem A, Mills J, Palmer N, Perry R, Morris J. Impact of length and hydrophilic coating of the introducer sheath on radial artery spasm during transradial coronary intervention. JACC. 2010 May;3(5):475-83.
Kiemeneij F. Prevention and management of radial artery spasm. Journal of Invasive Cardiology. 2006 April; 18(4).
Documents
Discover more about the Prelude IDeal Hydrophilic Sheath Introducer, other Merit products it works with, and read the Instructions for Use.
Loading...