Merit HQ Launches New Employee Benefit—Free On-site Dental Clinic
Free Onsite Dental Clinic Gives Merit Employees One More Reason to Smile
This week marks the grand opening of Merit Dental, the new free onsite dental clinic and latest company benefit that will provide dental care for over 2,000 employees and their families at the Merit Medical headquarters in South Jordan, Utah.
Located at 1680 West Reunion Avenue, Merit Dental is just south of the Merit campus. Employees can easily walk from the Bean Building over the skybridge or through the Merit parking lot. Ample onsite parking is also available.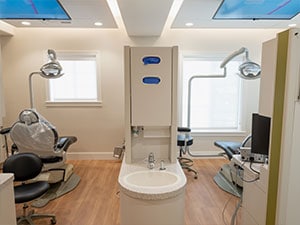 The new clinic includes a state-of-the-art patient imaging room and patient treatment rooms with advanced technologies used to diagnose, treat, and provide the best dental care. Merit employees can also look forward to being met by a highly trained and experienced team of professionals. "I'm excited to be at the Merit Dental clinic and provide great dental care to the Merit employees," says Dr. Marberger, clinical director at Merit Dental.
Continuously prioritizing employee wellness, Merit hopes that opening the clinic will help assist with paying healthcare expenses, offer convenience, and also eliminate the stress of scheduling challenges, particularly for dental procedures that require multiple appointments.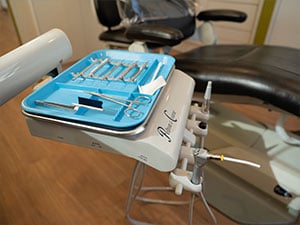 "We want to ease the burden many of our employees face with scheduling dentist appointments and paying out-of-pocket costs," says Fred Lampropoulos, Chairman and CEO of Merit Medical. "I grew up watching my family struggle with rising healthcare costs and believe everyone has the right to easily accessible and, most importantly, affordable dental care."
According to a 2019 Gardner report, Utah's healthcare costs are growing at one of the fastest rates in the country.1 To help with these expenses, the new dental clinic is just one way Merit proactively provides quality employee healthcare. In 2013, the company launched Merit Care, an onsite health clinic for employees and their families that offers a full-time doctor, two physician assistants, and a pharmacy. Employees not only benefit from easy access to treatment but also the convenience of same- or next-day appointments, less wait time to see a doctor, personalized attention, and more affordable care.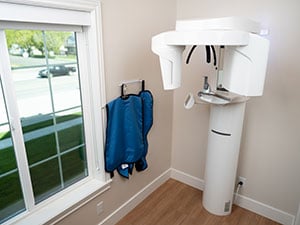 "Our employees are the key to our success. Every year, we strive to improve upon our benefit offerings by creating a more comprehensive healthcare program that makes work more enjoyable," says Jana Evans, Director of Benefits at Merit Medical. "Merit is proud to be able to offer these critical and unique healthcare benefits to our employees and their families."
Tour Merit Dental, meet the staff, and explore all the clinic has to offer. To learn more about available positions, visit the Merit Career Opportunities page.
REFERENCES
Summers, L. (2019, Jan). Staying ahead of the curve: Utah's future health care needs. Retrieved from https://gardner.utah.edu/wp-content/uploads/HealthCareNeedsReportJan2019.pdf
https://www.merit.com/wp-content/uploads/2019/05/Merit_Dental_article-header.jpg
370
520
Amy Swensen
https://www.merit.com/wp-content/uploads/2021/01/merit-medical-header-logo.dk2_.svg
Amy Swensen
2019-05-07 10:46:26
2021-12-17 10:50:05
Merit HQ Launches New Employee Benefit—Free On-site Dental Clinic