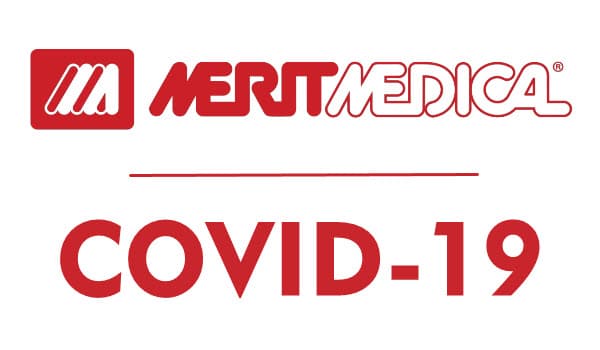 Our COVID-19 Message
Merit is here, willing, ready and able to provide you seamless and uninterrupted support. . .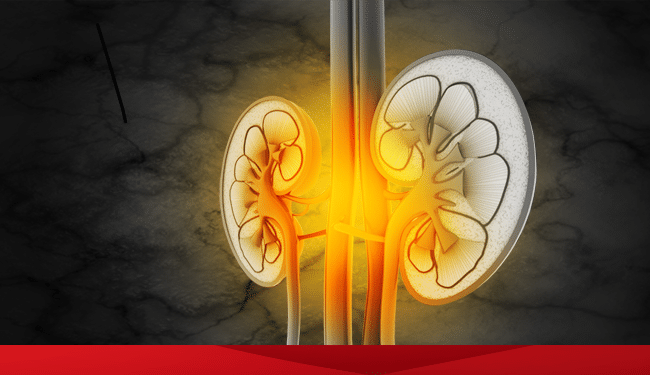 Merit Is Your Partner in Dialysis Access
Merit has the product and education tools you need to provide patients with reliable dialysis access. High-quality hemodialysis catheters, like the CentrosFLO®, offer a flow rate of up to 450 mL/minute. Hands-on Think Dialysis Access™ education courses prepare physicians for the implantation of the HeRO® Graft and Merit PD catheter system while the Ask4PD patient education program helps patients learn about their dialysis options . . .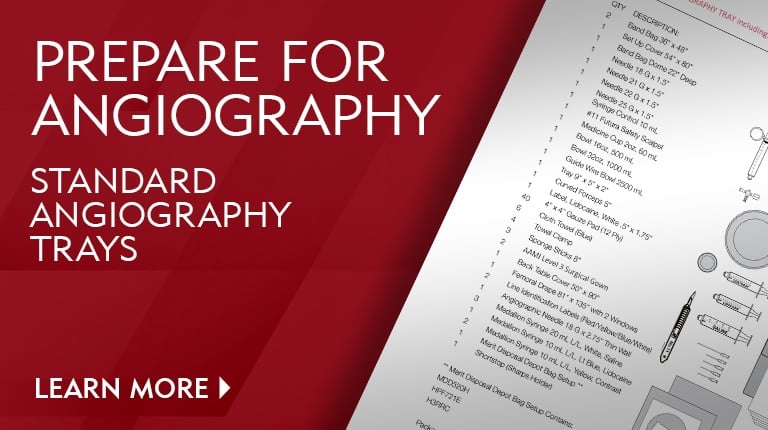 Prepare for Angiography with Merit's Procedure Trays
Merit is aware of a disruption to the availability of custom procedural trays, including AAMI level-3 surgical gowns provided by Cardinal Healthcare. To help you provide uninterrupted care to your patients, Merit has tray and pack replacements ready for your critical diagnostic and interventional procedures . . .
Vitale™ Occlusion Balloon. Timing Is Everything.
SVC tears are rare, but when they occur, every second counts. Now available is the new Merit Vitale™, an occlusion balloon that maintains hemostasis for up to 30 minutes, allowing time for patients to stabilize and transition to surgery . . .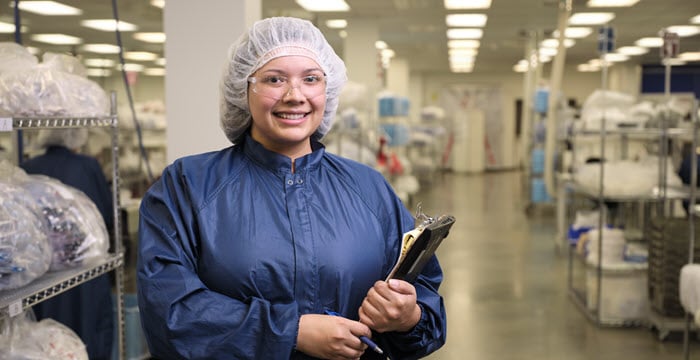 Merit Celebrates International Women's Day with Winning "W" Company Recognition
Inclusivity and diversity in the workplace are significant to the Merit culture. This year Merit celebrated these values as the recipient of the Winning "W" Company Award. Recognized for board diversity, Merit was honored for having at least 20% women on its board of directors. Currently, 30% of Merit's Board of Directors are women . . .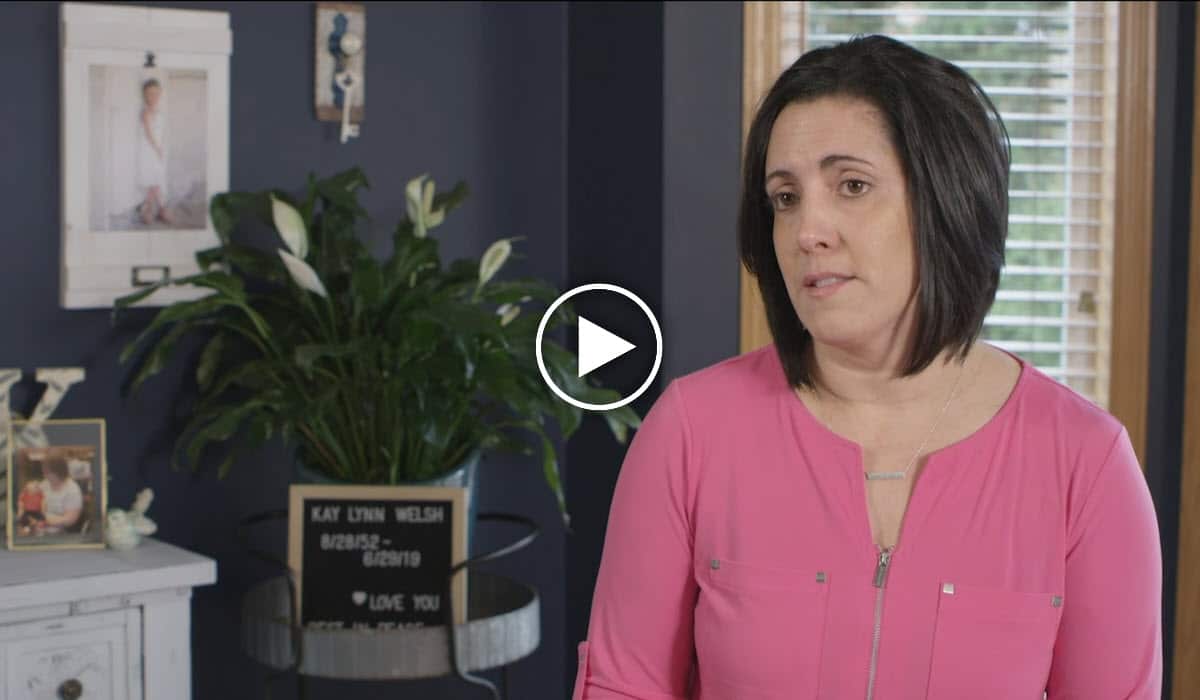 For Katie, Dialysis Care Meant More Time with Her Mom
It means a lot when people share how Merit products have made a difference in their lives. Katie King, a dialysis nurse, reached out to express her gratitude for the Merit HeRO® Graft that helped give her mother an additional 9 years of life with her family—something she never thought possible . . .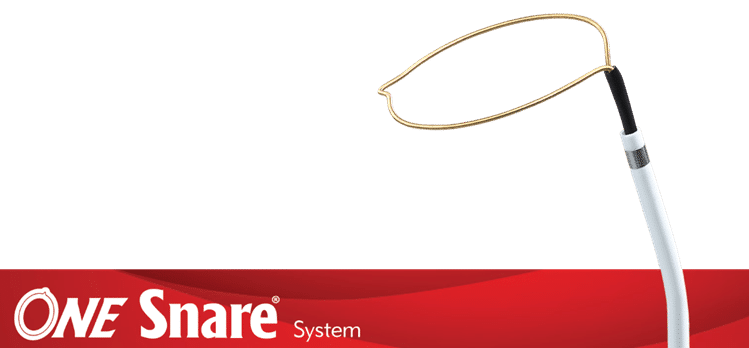 Find "The One" with Merit's ONE Snare® System
Designed to be used with the Worley™ Advanced LV Delivery System, the ONE Snare System provides another option for placing LV leads during challenging cases. With multiple innovative features and advantages, the ONE Snare allows for optimal lead position . . .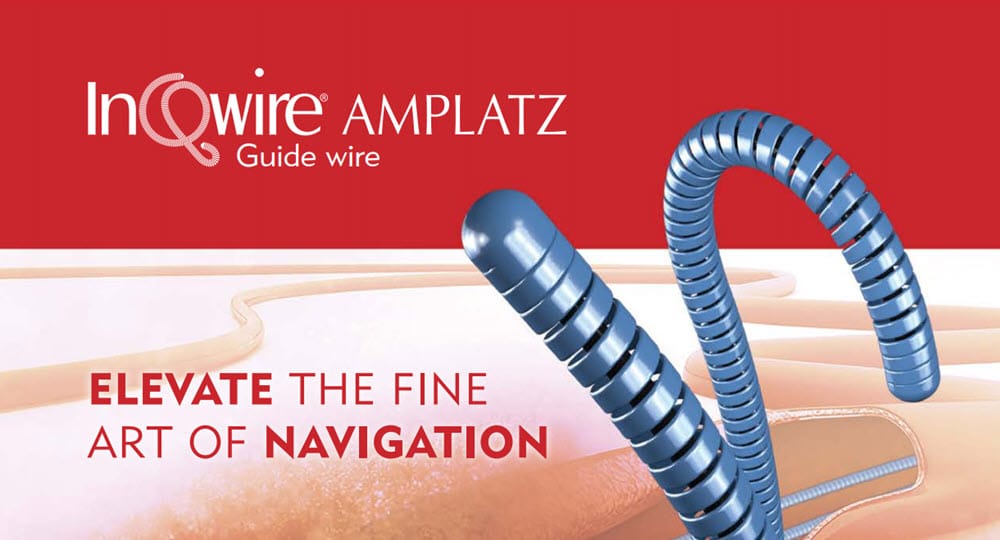 InQwire®: Elevating the Fine Art of Navigation
Guide wire stiffness helps facilitate catheter placement and advancement of other devices. The InQwire Amplatz Guide Wire provides an increased level of stiffness that delivers support and stability within the vasculature for enhanced navigation . . .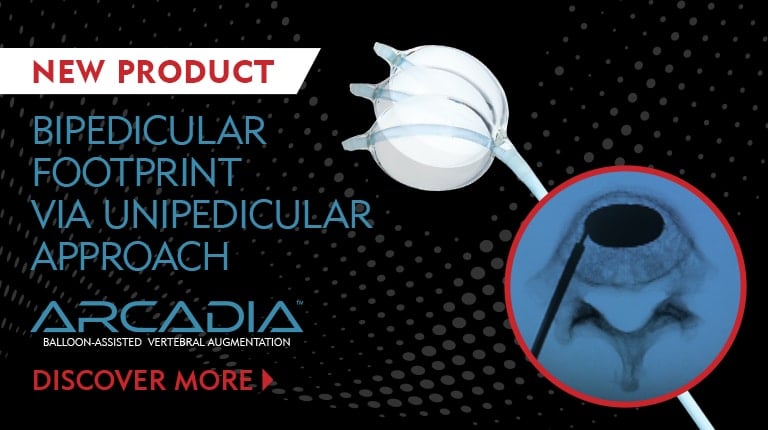 Physicians Discuss Advantages of Steerable Technology
Watch as Dr. Jayson S. Brower, Dr. Jack W. Jennings, and Dr. David Shelley discuss the many benefits of steerable technology. Discover the steerable Arcadia™, a next-generation balloon catheter for unipedicular vertebral augmentation . . .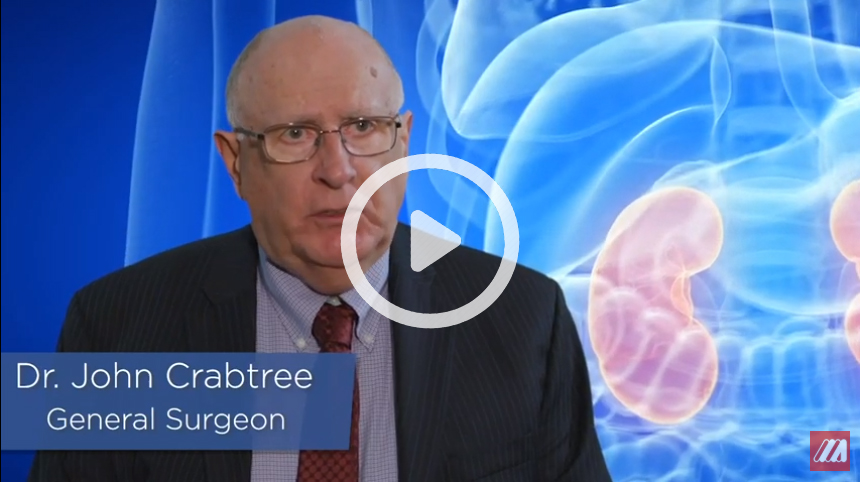 Merit Supports Growth in Home Dialysis Care
Home dialysis offers patients a number of benefits, including lower mortality rates, flexible treatment schedules, and reduced cost. Listen in as Dr. John H. Crabtree of PD University for Surgeons-North America discusses why a national transition to home dialysis is important. Learn about the ways Merit is supporting this nationwide initiative through patient education, clinician training, and therapeutic products . . .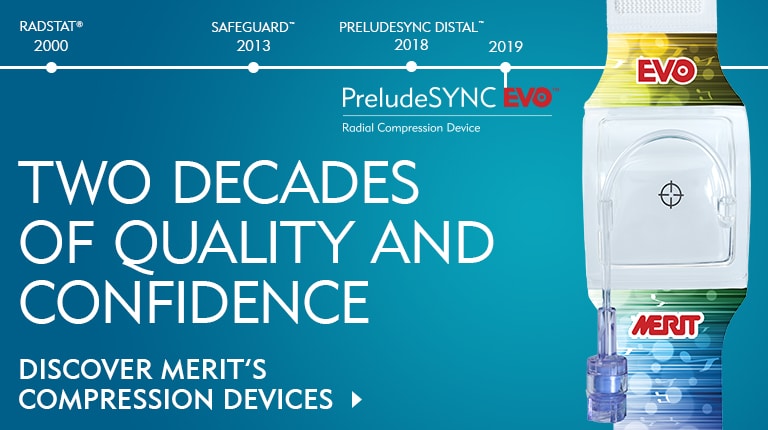 Merit Compression Devices Deliver Quality and Confidence
Since 2000, when Merit launched its first hemostasis band, the goal has been to innovate and improve upon subsequent products, ensuring that you finish each diagnostic and interventional procedure with confidence . . .
Thinner. Stronger. IDeal™.
Did you know that Merit's Prelude IDeal™ Hydrophilic Sheath Introducer has the same outer diameter as the leading competitor but larger sheath body inner diameter? Talk about ideal . . .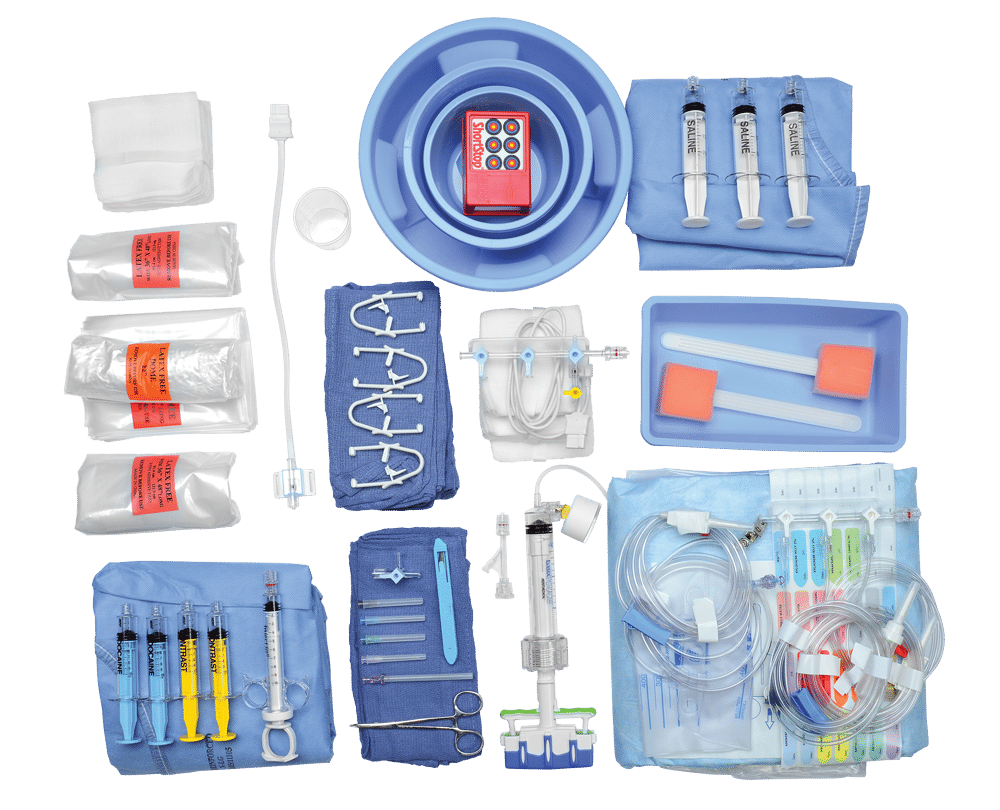 Integrate Fluid Management, Optimize Efficiency, and Reduce Costs
Merit Medical offers an integrated suite of fluid management products designed to effectively manage patient fluid levels, contrast media, and waste in diagnostic and interventional procedures. From tubing to transducers, fluid spikes to drainage bags, Merit Medical provides high quality angiographic accessories you can rely on to deliver safe and efficient fluid management . . .
Note: Before using any of the products described, refer to Instructions for Use for indications, contraindications, warnings, precautions, and directions for use.