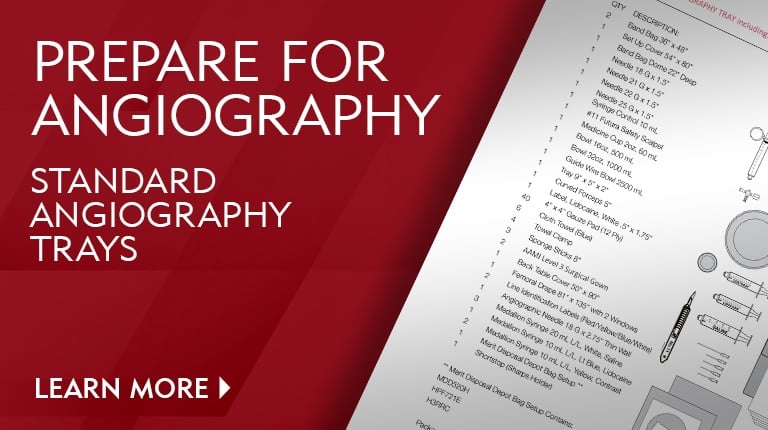 Merit Procedure Trays with Gowns
Merit's Standard Angiography Tray is a procedure pack that provides everything you need to get ready for your upcoming procedure. We offer a standard pack configuration as well as the ability to customize pieces to meet your individual needs . . .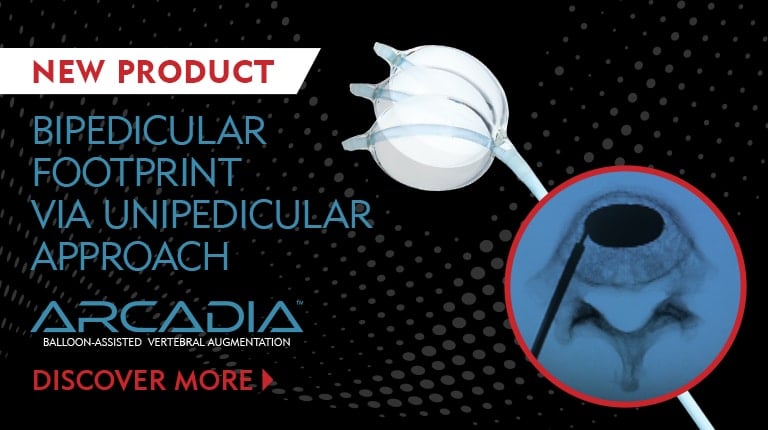 NEW PRODUCT: Arcadia™ Next Generation Balloon Catheter
The Arcadia Steerable and Straight Balloons are designed to achieve controlled, precise, targeted cavity creation in your vertebral augmentation procedures, giving you a bipedicular footprint via a unipedicular approach . . .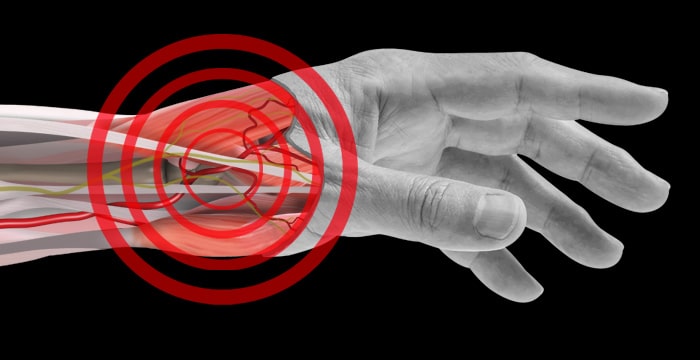 Why Distal Radial Access?
Access via the distal radial artery offers advantages for both the patient and operator. Merit Medical provides advanced training on this technique as well as the first-to-market PreludeSYNC DISTAL™ radial compression device . . .
Providing Better Care
Better drainage care stems from ongoing product innovation. By listening to valuable physician feedback and investing in technology that improves drainage care, Merit Medical is able to deliver products that meet unique clinical needs . . .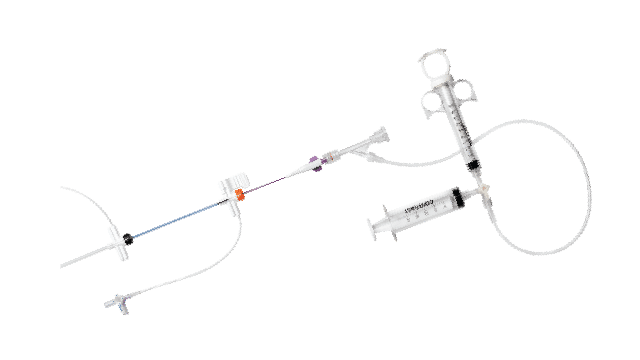 Have You Discovered Interventional CRT?
Interventional CRT, utilizing interventional cardiology techniques for the implantation of LV leads, has benefits for both the clinician and the patient. What are you waiting for?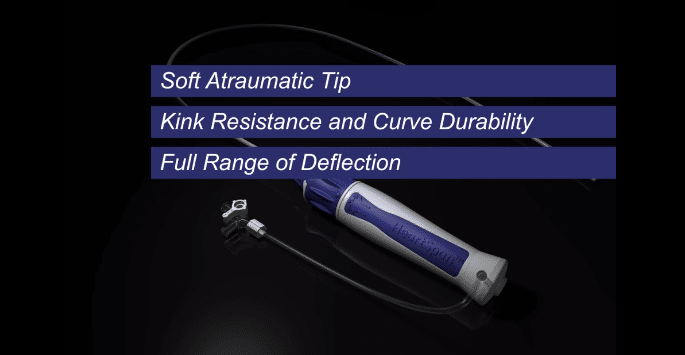 Know Your Direction
The HeartSpan® Steerable Sheath Introducer is designed to offer a softer, flexible tip to reduce the risk of atrial wall perforation. The braided construction provides kink resistance and curve durability during atrial fibrillation procedures. When navigating cardiac chambers during electrophysiology (EP) procedures, the sheath is designed to deliver an ergonomic and comfortable control for more precise deflection. The Steerable Sheath is designed to work in unison with the HeartSpan Transseptal Needle . . .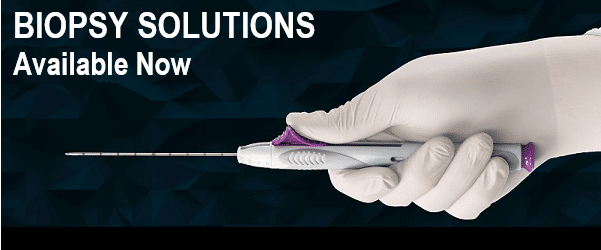 Soft Tissue or Bone Biopsy, Merit Has The Tools You Need
Whether doing basic or challenging biopsies, the Merit soft tissue biopsy devices offer a complete selection with advanced features to obtain top-quality tissue samples with ease and efficiency. At the same time, our bone biopsy systems offer physicians the luxury of choice, while optimizing diagnostic yield . . .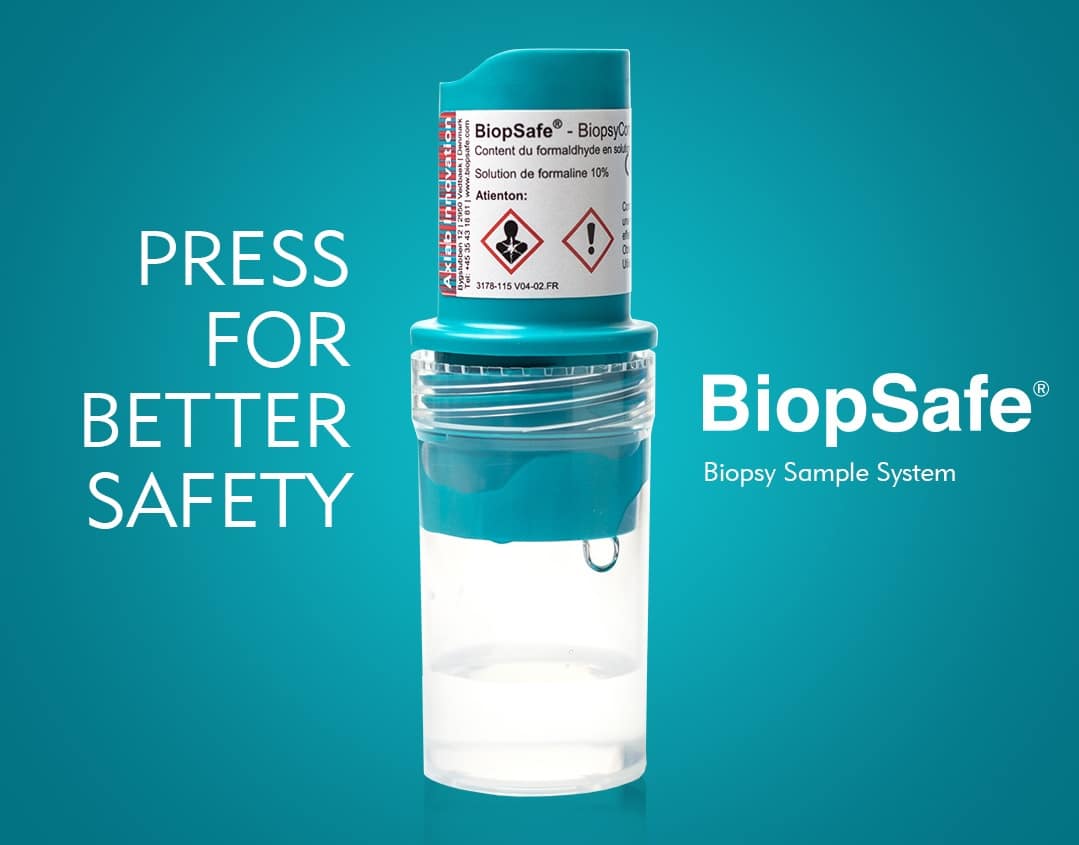 Reduce Needless Exposure to Formaldehyde
Classified as a category 1b carcinogen, formaldehyde carries with it significant risk. Reduce that risk, and the accompanying health issues, with the BiopSafe® Biopsy Sample System . . .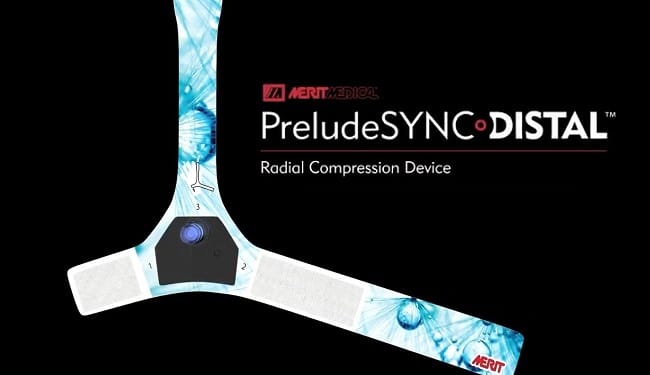 The Standard in Distal Radial Compression
The first of its kind hemostasis device designed specifically for the "Snuff box" access, Merit's PreludeSYNC DISTAL™ provides effective and comfortable compression for patients . . .
The IDeal Sheath Introducer for Your Patients
The Prelude IDeal™, which is designed primarily for use in radial access procedures, has the same outer diameter as the leading competitor's product, making it a suitable option for use with a wide range of anatomy, including patients with small and thin vessels. However, with a 13% thinner wall, the sheath body inner diameter is larger, meaning more working room for catheters and other devices . . .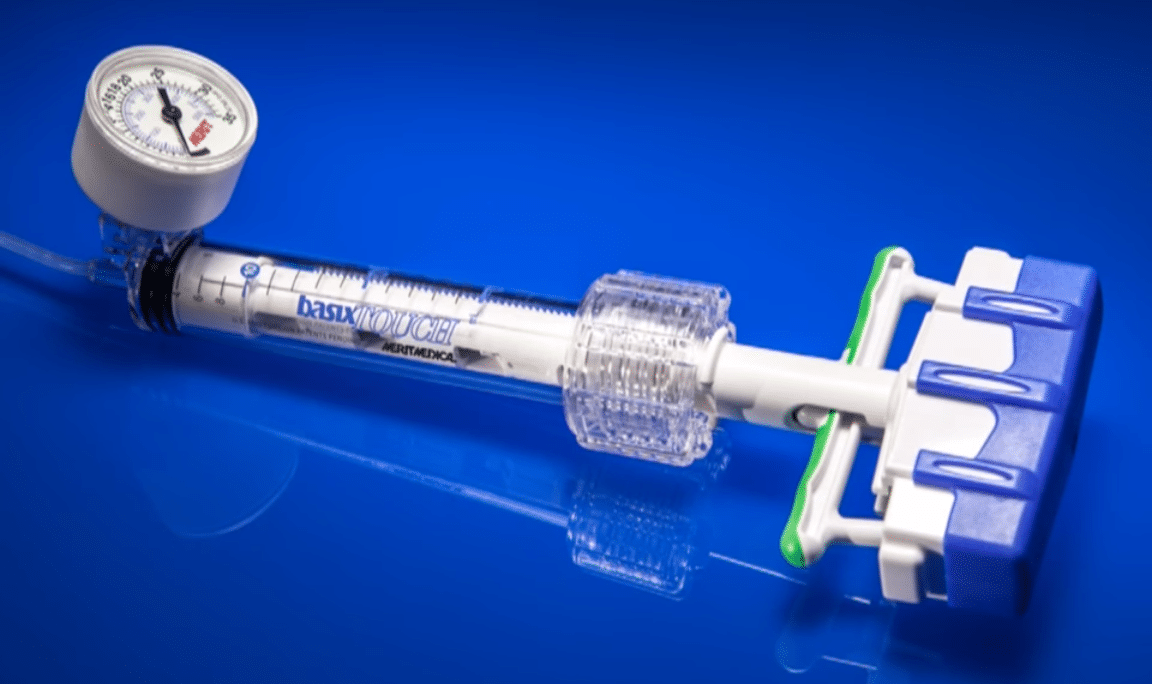 BasixTouch™ Inflation Device—Expanding Your Capacity
Expand the capacity of your lab with the fast, versatile, robust, and reliable BasixTouch Inflation Device . . .
Seamless Crossing
The HeartSpan® Fixed Curve Braided Transseptal Sheath is designed with a seamless dilator to sheath transition to assist with ease of femoral insertion as well as trauma reduction when crossing the atrial septum. Our braided sheath construction allows for curve durability and kink resistance during long procedures. And, with five new curves, Merit's got you covered . . .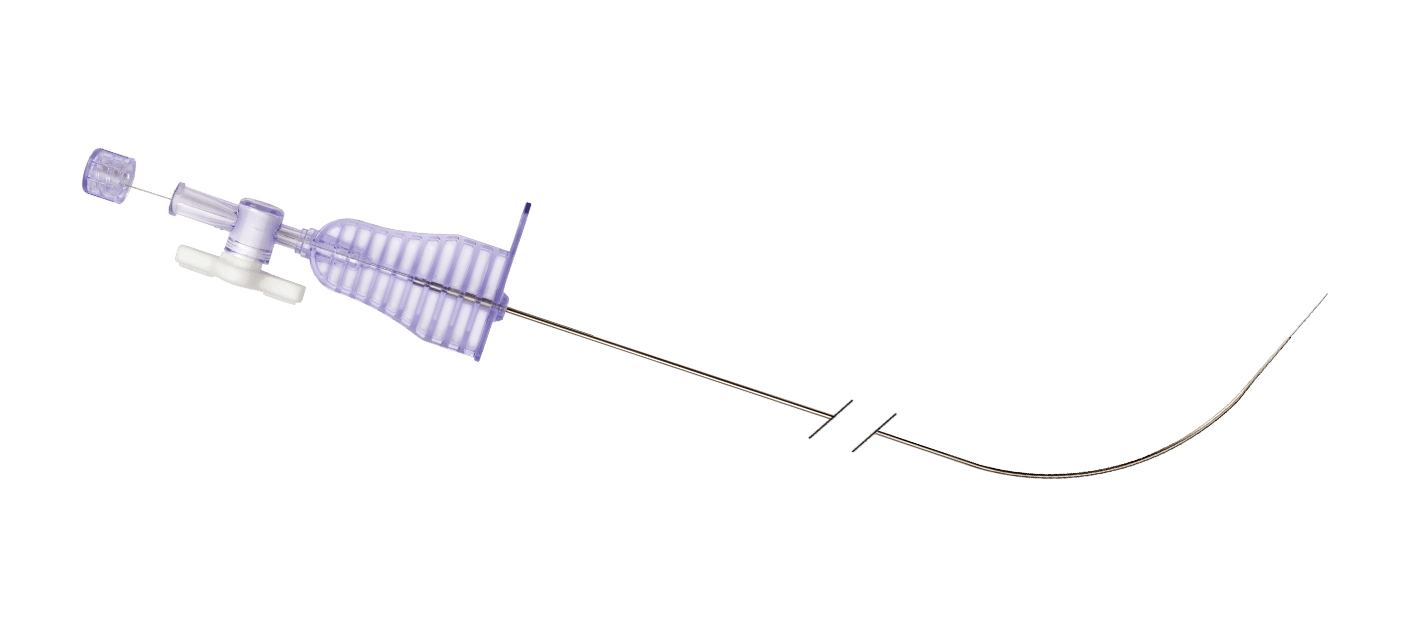 Nimble Control & Navigation
The HeartSpan® Transseptal Needle is designed to be exceptionally responsive with enhanced stiffness. The ergonomic handle fits the contours of your hand, for nimble control and navigation. The Merit HeartSpan Needle is designed to work with the HeartSpan Transseptal Sheath . . .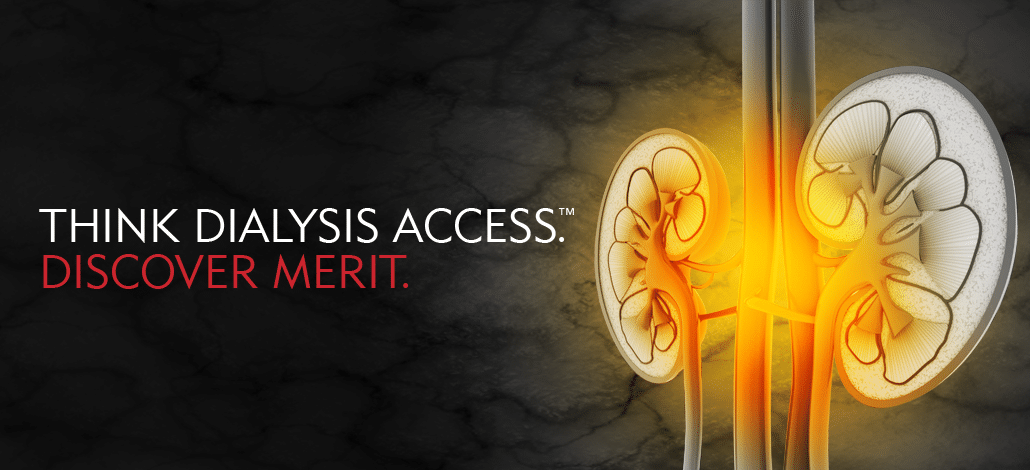 Merit Is Committed to Dialysis Access
Access is the foundation for any successful dialysis procedure. Merit Medical's comprehensive Dialysis Access Portfolio brings quality, reliability, and innovation to your practice. Features include innovative materials and smooth transitions that enhance vascular and non-vascular access. . . .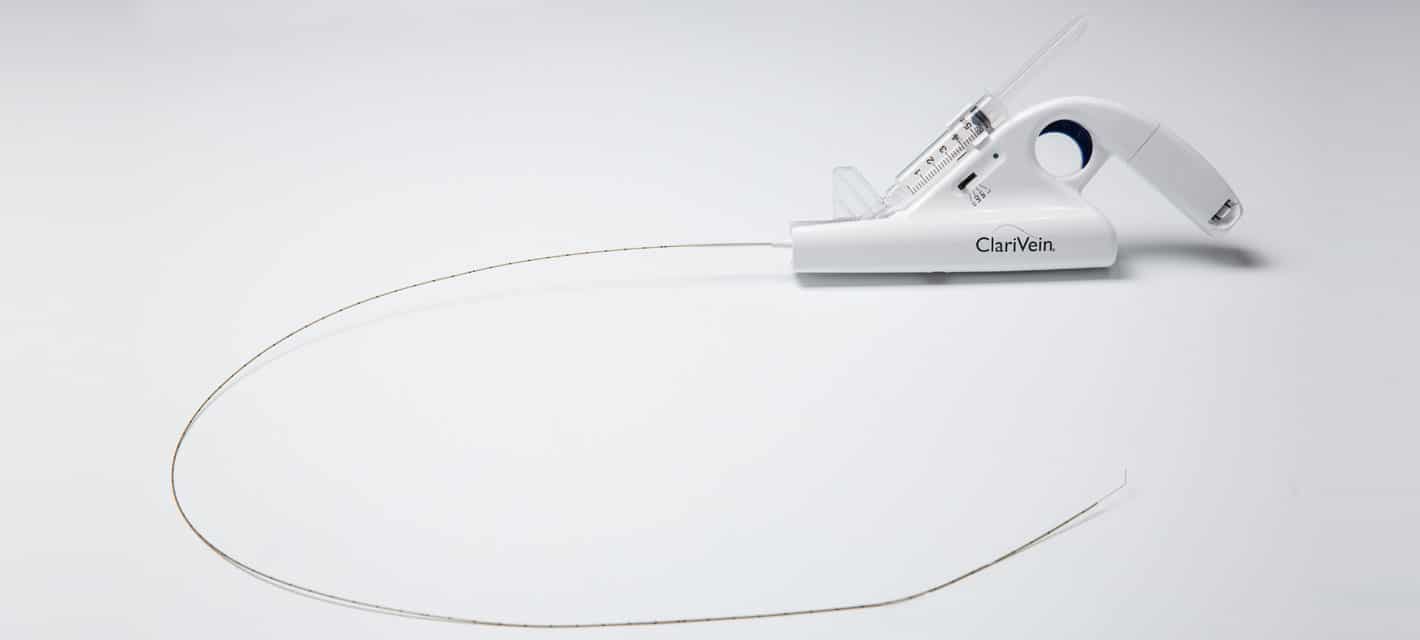 Non-Thermal, Non-Tumescent Specialty Infusion Catheter
ClariVein® IC is designed to benefit patients and physicians alike. Fully disposable, the minimally invasive and quick procedure times can allow patients a faster return to normal activities . . .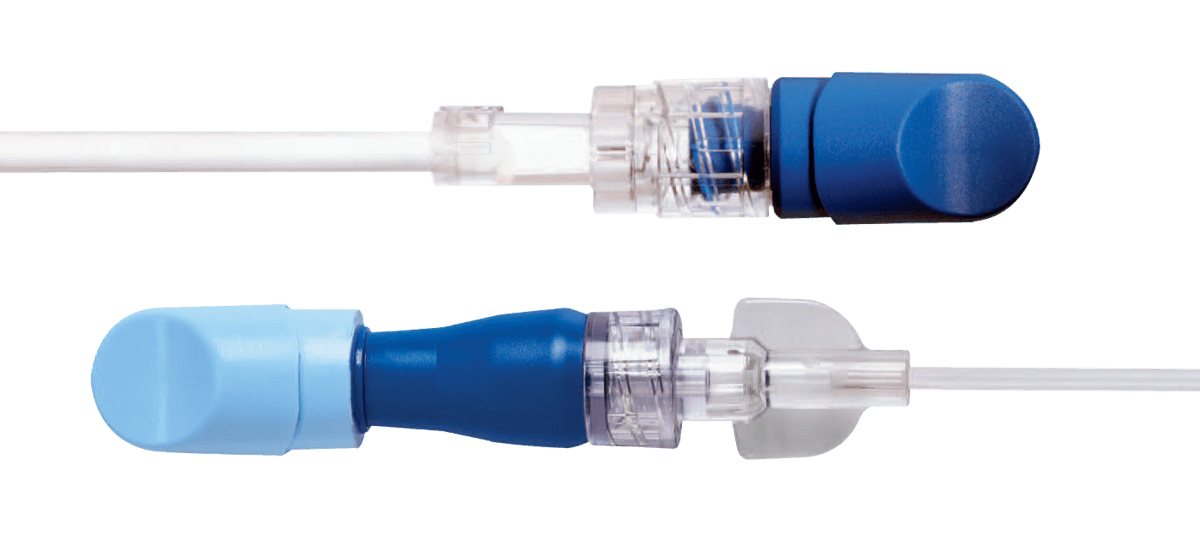 Infection Prevention at Its Finest
Industry News: Reducing Risk of Central Line-Associated Blood Infection - check out the article in NursesLab discussing an approach to reducing CLABSI risk factors . . .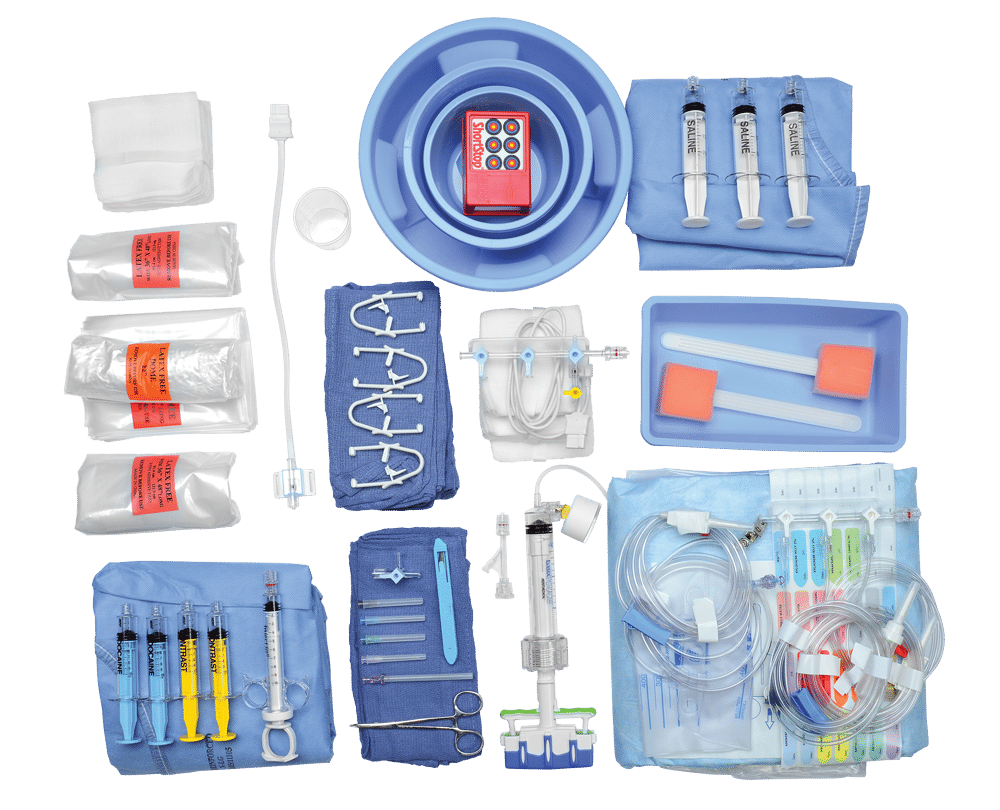 Integrate Fluid Management, Optimize Efficiency, and Reduce Costs
Merit Medical offers an integrated suite of fluid management products designed to effectively manage patient fluid levels, contrast media, and waste in diagnostic and interventional procedures. From tubing to transducers, fluid spikes to drainage bags, Merit Medical provides high quality angiographic accessories you can rely on to deliver safe and efficient fluid management . . .
Note: Before using any of the products described, refer to Instructions for Use for indications, contraindications, warnings, precautions, and directions for use.