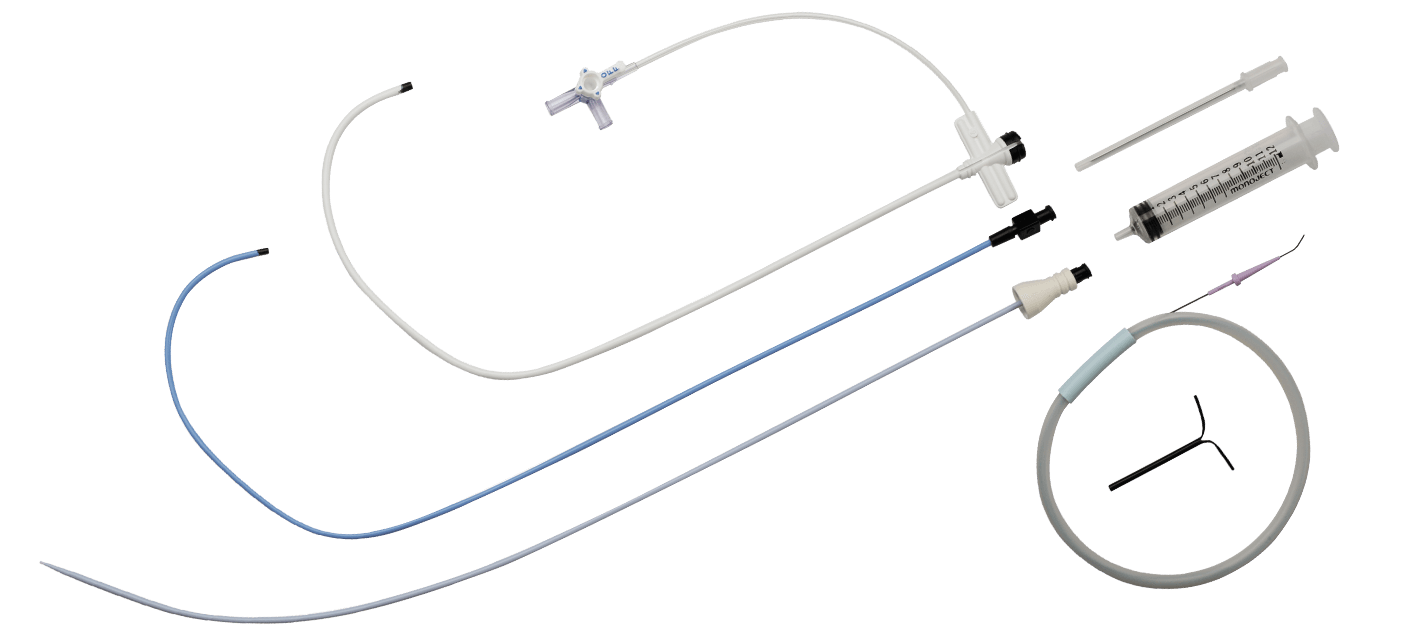 Promoting Reliable Access & Accurate Delivery
To meet the challenges of cardiac resynchronization therapy (CRT), you need advanced LV delivery systems to match the tortuosity of your patient's anatomy. The Worley™ Advanced CSG is designed to offer you the flexibility you need to reliably and accurately place your LV leads at the target location . . .
Thinner. Stronger. IDeal™.
The Prelude IDeal™ Hydrophilic Sheath Introducers offer the advantages of an ultra-thin wall sheath combined with the support and strength required in a sheath to provide ease of catheter manipulation. The Prelude IDeal has a 13% thinner wall than the competitor and requires 15% less force to insert than leading competitor . . .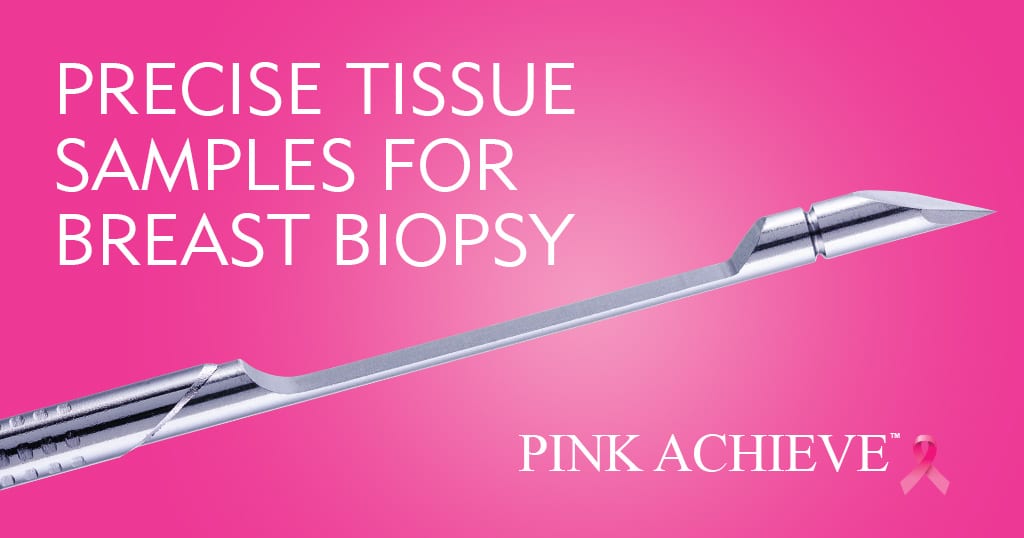 Achieve Precise Tissue Samples For Breast Biopsies
The Pink Achieve™ automatic biopsy device features a lightweight design, allowing one-handed use and convenient ultrasound transducer manipulation during breast biopsies. The delayed firing option allows you to visualize needle placement within a lesion before capturing the tissue sample . . .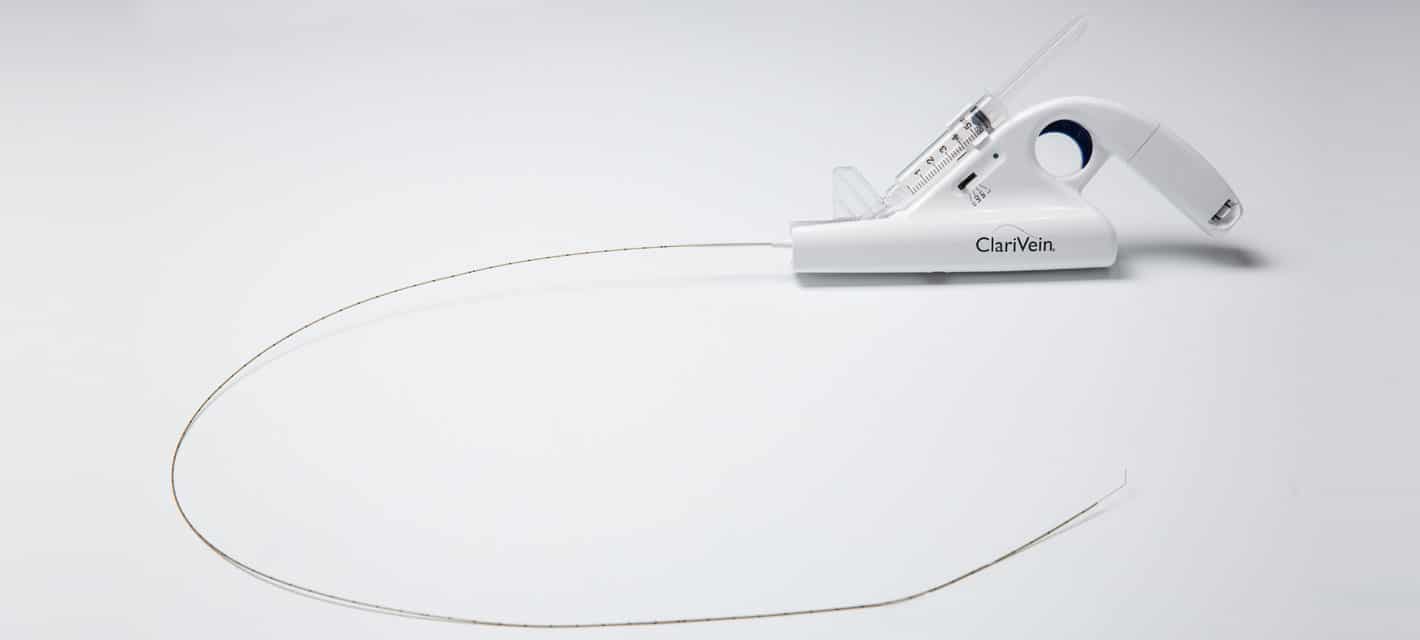 Controlled Dispersion to Peripheral Vasculature
ClariVein® IC is a specialty infusion catheter with a rotating wire tip designed for the controlled 360-degree dispersion of physician-specified agents to the peripheral vasculature. Its many features allow you to provide the best outcomes for your patients . . .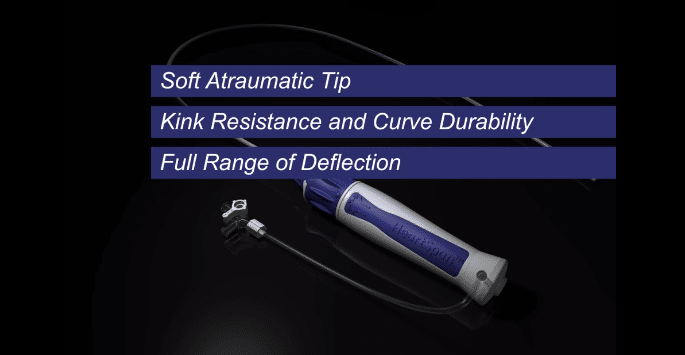 Know Your Direction
The HeartSpan® Steerable Sheath Introducer is designed to offer a softer, flexible tip to reduce the risk of atrial wall perforation. The braided construction provides kink resistance and curve durability during Atrial Fibrillation procedures, and is designed to work in unison with the HeartSpan Transseptal Needle . . .
Seamless Crossing
The HeartSpan Fixed Curve Braided Transseptal Sheath is designed with a seamless dilator to sheath transition to assist with ease of femoral insertion as well as trauma reduction when crossing the atrial septum. And, with five new curves, Merit's got you covered . . .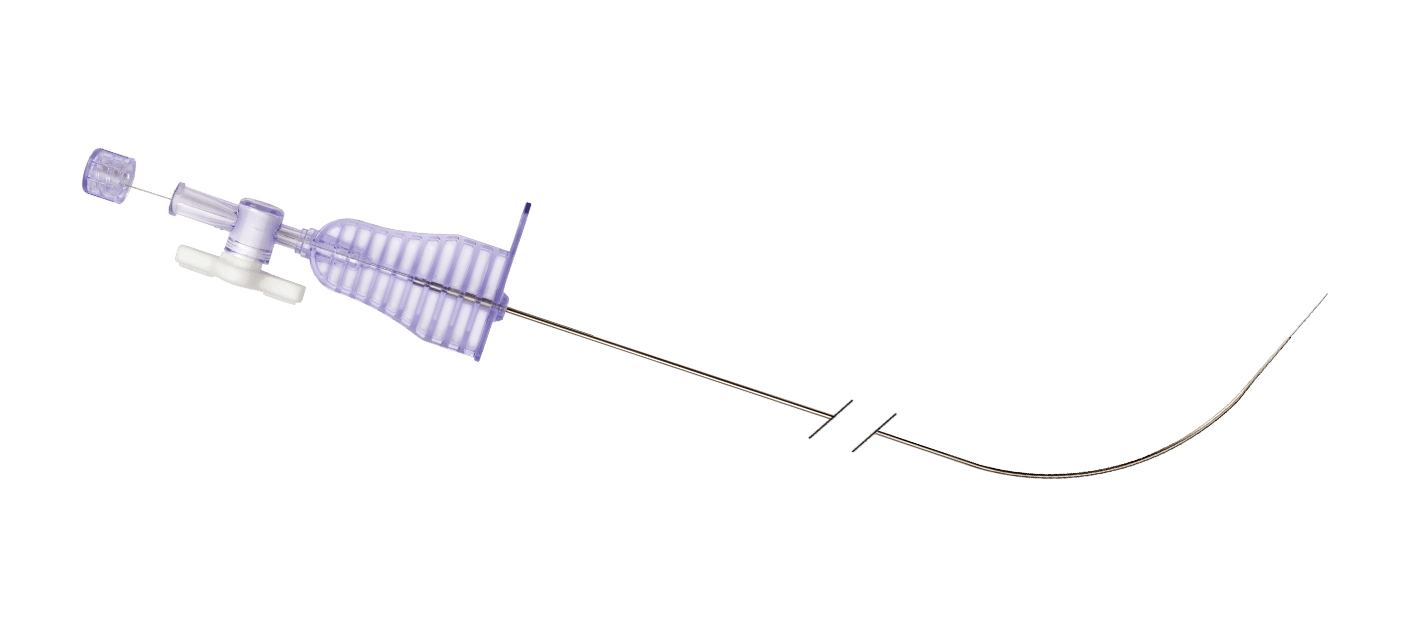 Nimble Control & Navigation
The HeartSpan Transseptal Needle is designed to be exceptionally responsive with enhanced stiffness. The ergonomic handle fits the contours of your hand, for nimble control and navigation. The Merit HeartSpan Needle is designed to work with the HeartSpan Transseptal Sheath . . .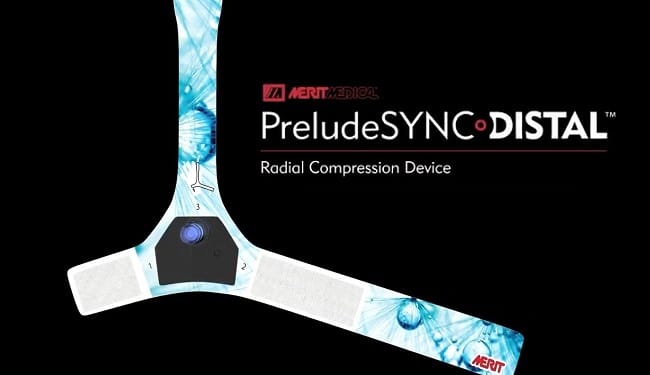 Second to None — The Standard in Distal Radial Compression
The first of its kind hemostasis device designed specifically for "Snuff box" access sites (distal radial artery). This device provides effective and comfortable compression for your patients. . . .
The EVOlution of Achieving Patent Hemostasis
Designed for clarity and uniformity, the PreludeSYNC EVO™ has a large clear window area with unobstructed site visibility. It is optimized for diffuse and uniform balloon pressure, while containing a visible target to facilitate proper placement over arteriotomy. . . .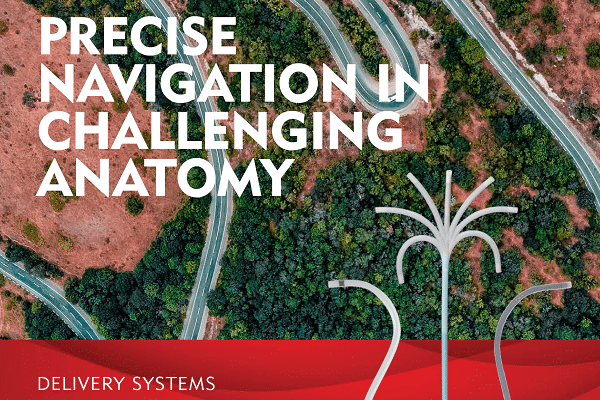 Guide Wires & Microcatheters to Meet Your Needs
Merit has the solutions to your toughest challenges. We offer a full range of microcatheters and guide wires, allowing you to concentrate on achieving your best outcomes. . . .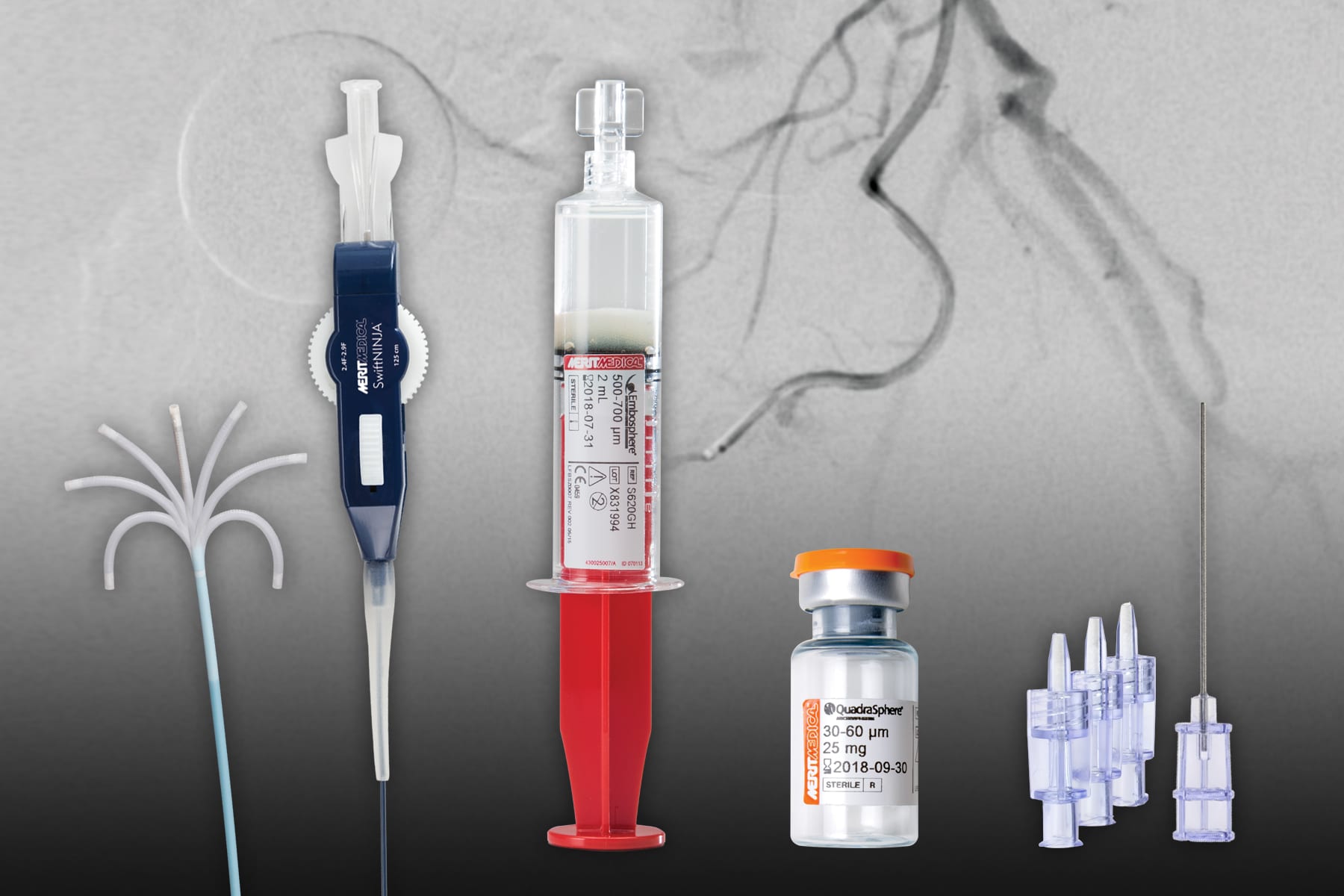 Efficient & Safe Delivery Leading to Predictable Outcomes
Merit Medical's Embolotherapy Portfolio reflects our commitment to deliver clinically proven and data-backed embolization results. Our proprietary embolic products are the most studied on the market and allow for efficient and safe delivery, and predictable outcomes. We offer both nsPVA and microspheres that are approved for many procedures, including Uterine Fibroid Embolization (UFE) and Prostatic Artery Embolization (PAE). . . .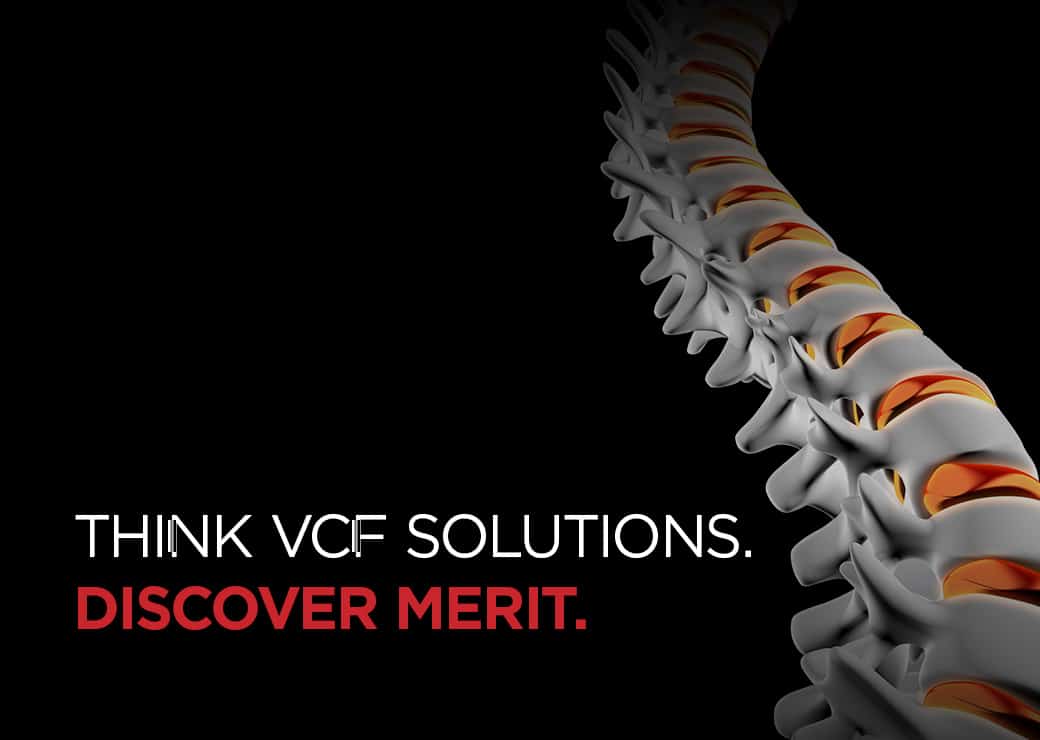 Steerability. Dexterity. Control.
Vertebral compression fractures (VCF's) can have debilitating effects on a patient's quality of life, which is why Merit Medical offers a full family of VCF solutions to meet the needs of our patients. The StabiliT® System combines a targeted approach and ultra-high viscosity cement to treat pathological fractures and minimize extravasation in the vertebrae . . .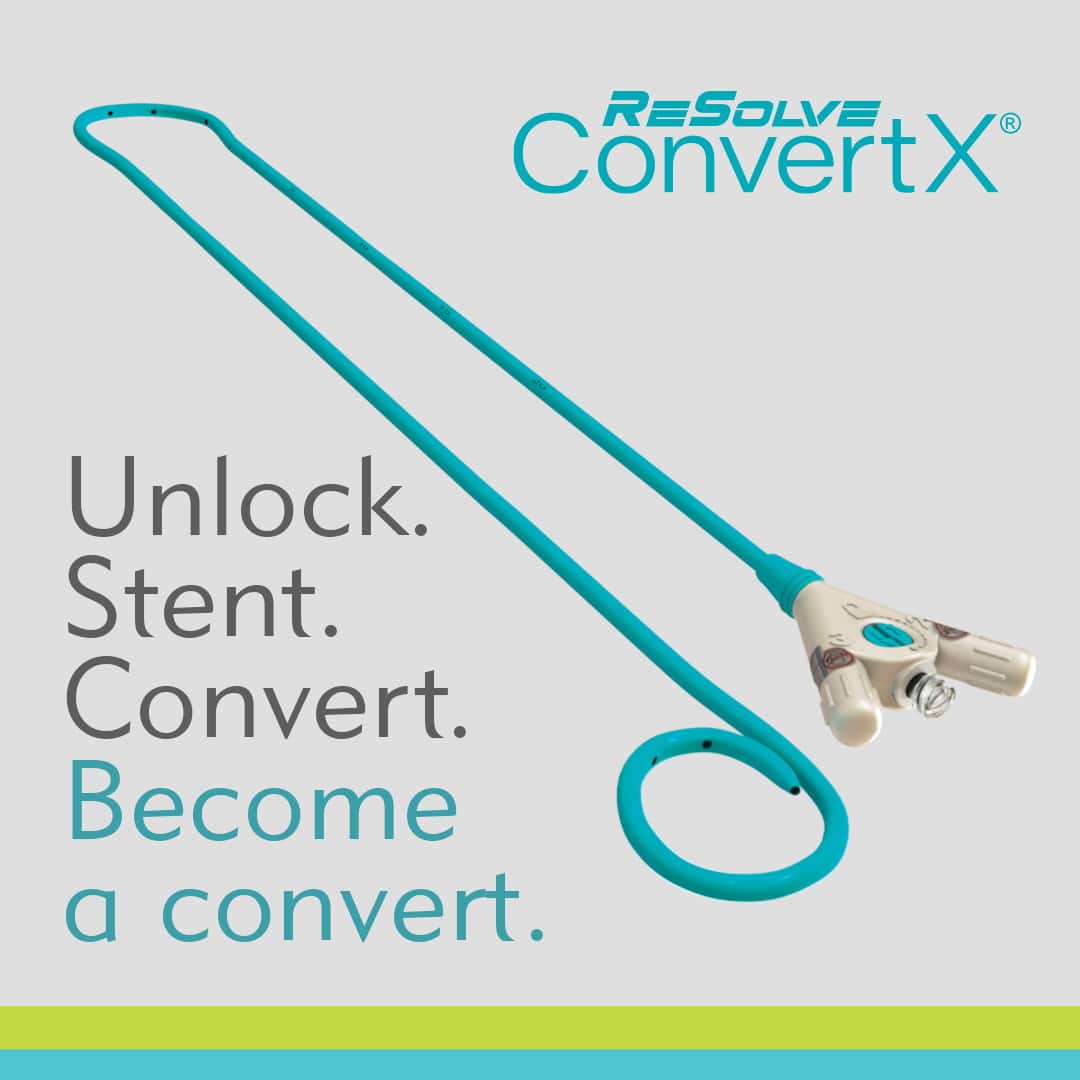 Unlock. Stent. Convert.
The Resolve ConvertX® Nephroureteral Stent System is used for temporary internal drainage in patients with severe ureteral obstructions. Its unique technology provides a less invasive option by eliminating the need for a second interventional procedure these patients undergo traditionally . . .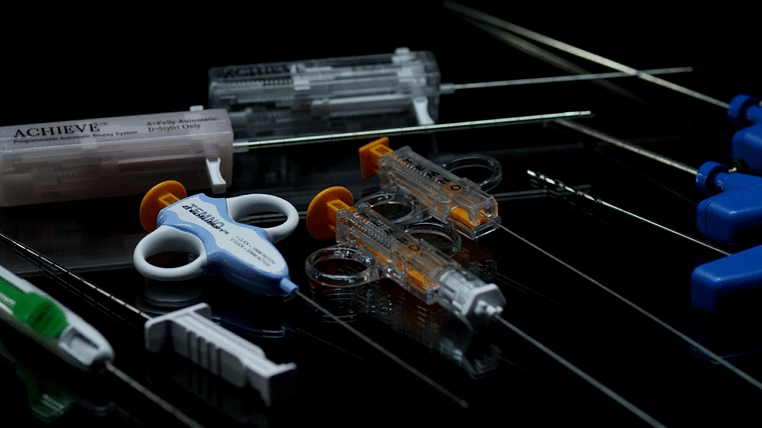 Choose Your Path
The Merit bone biopsy systems offer physicians the luxury of choice; for everyday procedures and more challenging needs. All Bone Biopsy Systems contain both Access and Biopsy Needles, allowing for a coaxial method and multiple biopsy passes . . .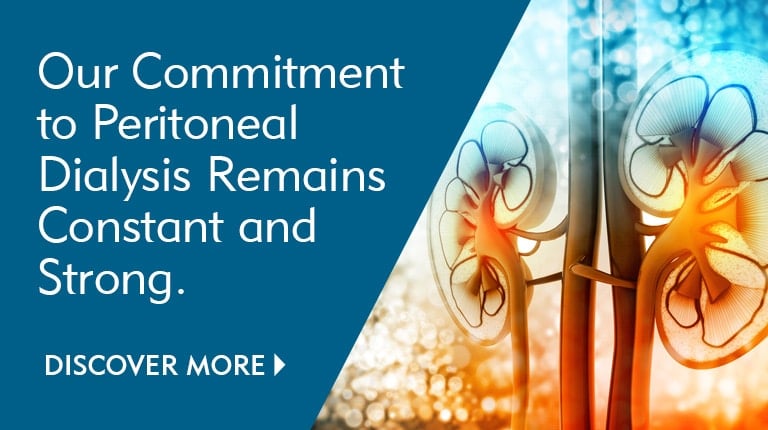 Merit Is Committed to Dialysis Access
Merit's line of Flex-Neck® Adult, Adolescent and Pediatric Peritoneal Dialysis Catheters have an internal diameter (ID) that is 35% larger than competitive catheters. Infant catheters are available in one and two cuff configurations. Each catheter kit contains a unique stenciling system for improved placement accuracy . . .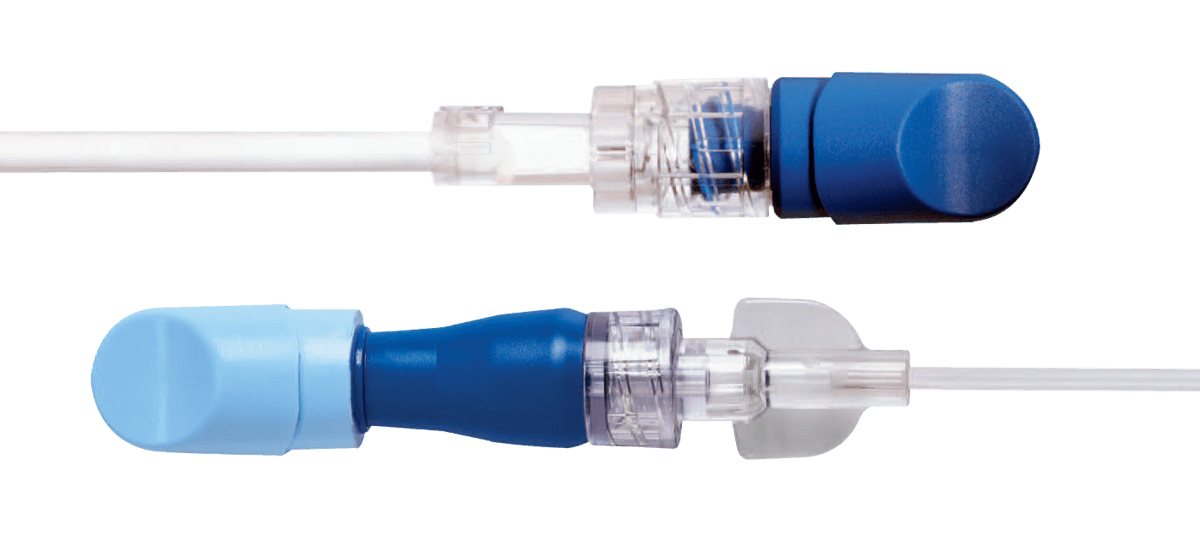 Infection Prevention at Its Finest
Made by nurses, for nurses, the DualCap® Disinfection & Protection System — a device with two caps that protect IV connectors between uses — not only provides rapid and ongoing protection at both IV catheter access points but also offers solutions to common concerns associated with using competing disinfection systems . . .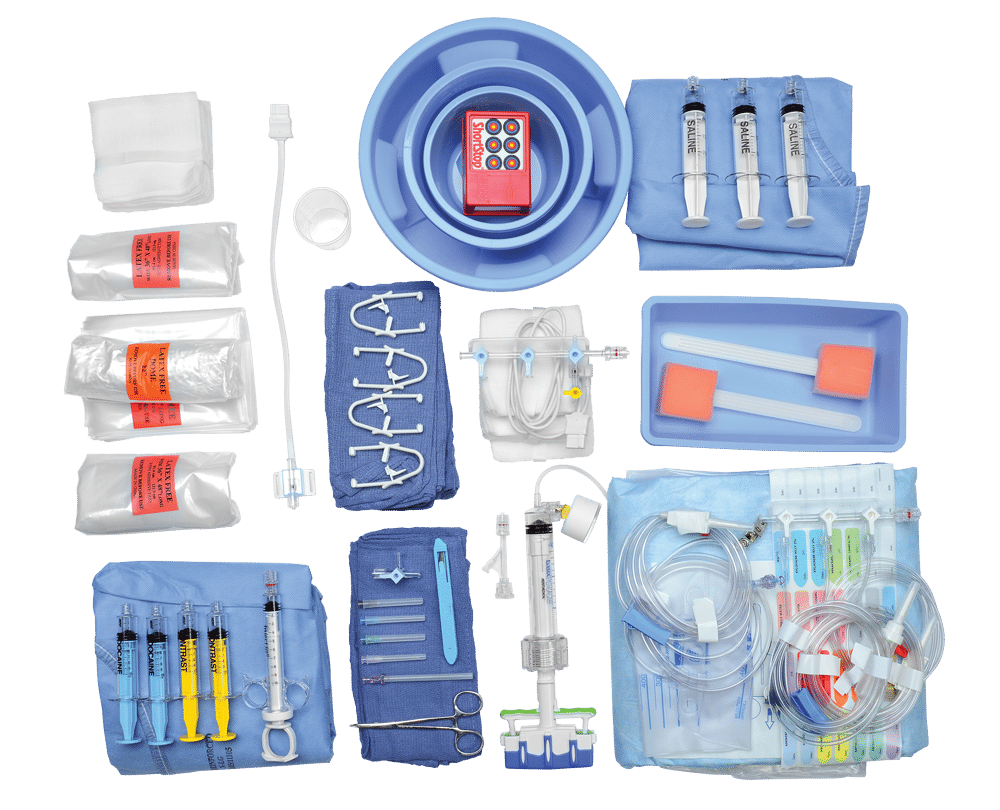 Integrate Fluid Management, Optimize Efficiency, and Reduce Costs
Merit Medical offers an integrated suite of interventional fluid management products designed to effectively manage patient fluid levels, contrast media, and waste in diagnostic and interventional procedures. From tubing to transducers, fluid spikes to drainage bags, Merit Medical provides high quality angiographic accessories you can rely on to deliver safe and efficient fluid management . . .
Note: Before using any of the products described, refer to Instructions for Use for indications, contraindications, warnings, precautions, and directions for use.