Why Use a Closed-Flush Blood Sampling System?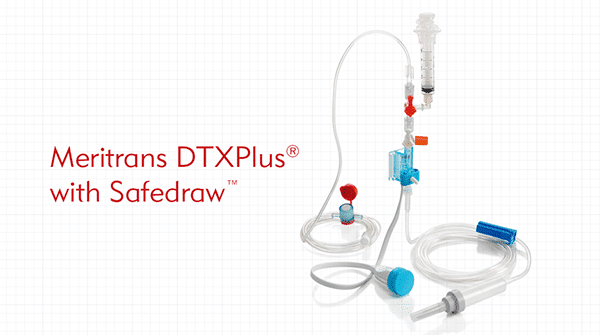 A critically ill patient may enter the ICU because of organ failure, extreme dehydration, Sepsis, or some other complicated issue. In all of these conditions, a quick response is best for a positive patient outcome. Invasive hemodynamic monitoring allows a healthcare provider to access real-time information about the patient's cardiac health. Additionally, blood samples are a routine and vital process to assess the patient's lung function and perfusion. Multiple blood samples per day is not uncommon in the ICU; however, providers may be unaware of the inherent risks of drawing blood.
Each time a blood sample is drawn, the potential for contamination and blood discard is present. The CDC has made recommendations for improving blood sampling, including the use of a pressure monitoring system with a closed-flush (continuous-flush) sampling system. This type of system can help prevent air-borne contaminants from entering the blood stream. In a study comparing bacterial contamination in arterial lines, the results stated: "There was less microbial contamination of intraluminal fluid when BCS [a blood conservation system] was used for arterial catheterization."1 Another study, measuring hemoglobin and hematocrit counts of critically ill patients having multiple blood samples drawn, indicated that the use of a closed blood sampling system was able to minimize blood count value changes.2
Merit Medical is proud to offer a portfolio of critical care products including invasive hemodynamic monitoring sets. The MeritransDTXPlus® with Safedraw® closed arterial sampling helps minimize the risk of infection and unnecessary exposure with a simple, closed, in-line arterial sampling system. Unlike other pressure monitoring systems, the EasyVent™ closed zero port allows clinicians to maintain a closed system when priming or zeroing the transducer (not opening the system to the ambient environment reduces patient risk and enhances overall safety).
A new critical care catalog and a brochure are available showing Merit's critical care portfolio.
Oto J, Nakataki E, Hata M, Tsunano Y, Okuda N, Imanaka H, Nishimura M. (2012 Aug). Comparison of bacterial contamination of blood conservation system and stopcock system arterial sampling lines used in critically ill patients. Am J Infect Control, 40(6):530-4. doi: 10.1016/j.ajic.2011.08.006. Epub2011 Nov 3.
Rezende E, Ferez MA, Silva Junior JM, Oliveira AM, Viana RA, Mendes CL, Toledo Dde O, Ribeiro Neto MC, Setoyama TA. (2010 Mar). Closed system for blood sampling and transfusion in critically ill patients. Rev Bras Ter Intensiva,  22(1):5-10.
https://www.merit.com/wp-content/uploads/2017/08/DTXPlus_Blog.png
335
600
Merit Medical
https://www.merit.com/wp-content/uploads/2019/07/merit-medical-header-logo.svg
Merit Medical
2017-08-17 14:10:39
2018-06-19 19:22:24
Why Use a Closed-Flush Blood Sampling System?