BREAST CANCER DIAGNOSIS & TREATMENT
Breast cancer is the most common cancer in women worldwide.1 Merit Medical continues to invest in technologies and resources to improve diagnosis as well as early-stage, breast conservation treatment.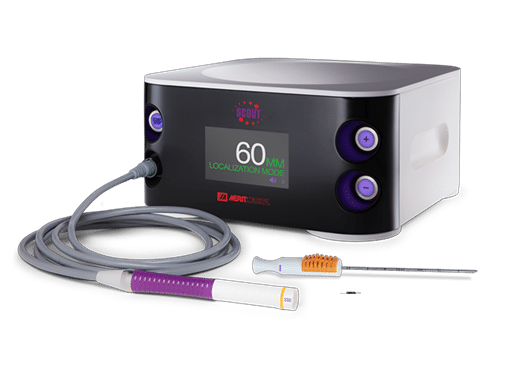 Merit Medical is very pleased to offer the innovative and patient-centric technologies of the SCOUT® Radar Localization system and SAVI® Brachy.
SCOUT is the leading wire-free solution for breast tumor localization proven in 250,000 procedures in over 700 hospitals across the country. SCOUT radar technology enables advanced wire-free localization for, neoadjuvant therapy, localizing lymph nodes, placement at biopsy and oncoplastic procedures. It enhances surgical outcomes, improves radiology & OR efficiencies and creates a better patient experience.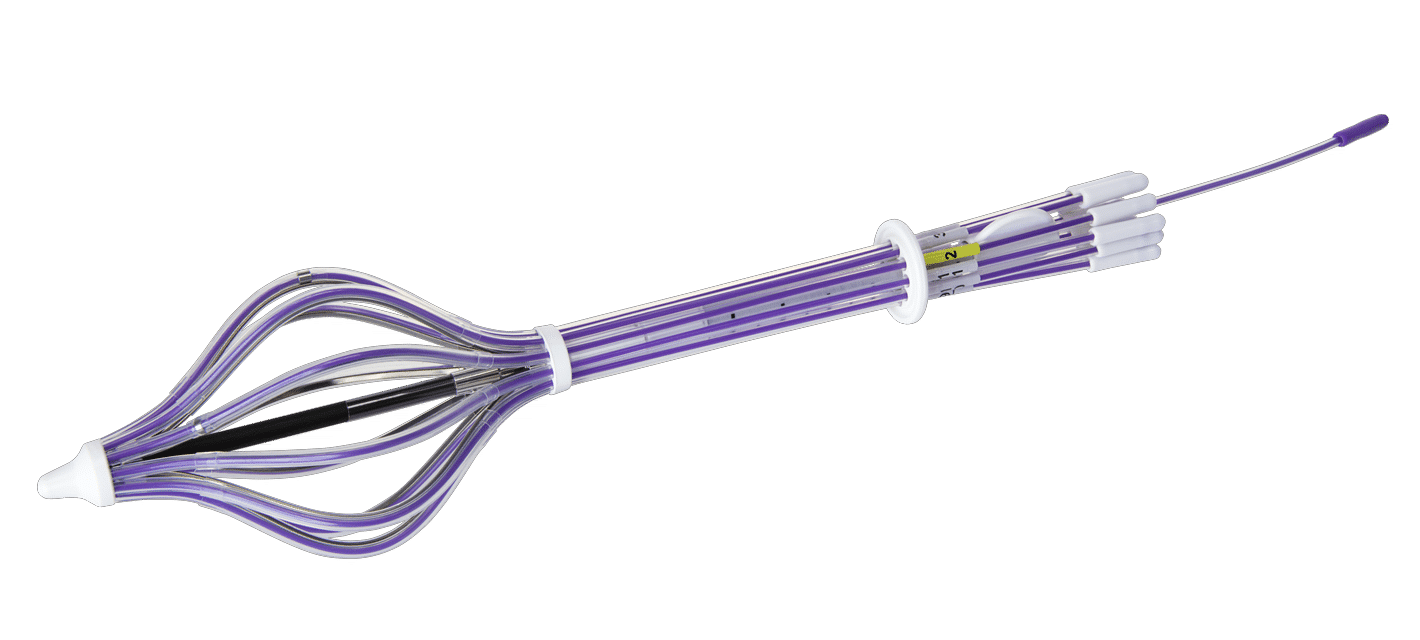 SAVI Brachy is used after a lumpectomy to deliver a highly-precise dose of radiation only to the tissue where the cancer is most likely to reoccur. Our three-fraction protocol with SAVI Brachy delivers effective APBI treatment in as little as two days.8 SAVI offers a strut-based approach to tissue-sparing dosimetry, designed to maximize ease of use during placement and provide unparalleled dose customization. Learn more about how it's designed to ease the burden of breast cancer treatment for your patients.
Merit Medical is pleased add SCOUT to the THINK educational offerings with a series of THINK Wire-Free courses. More Information >>
---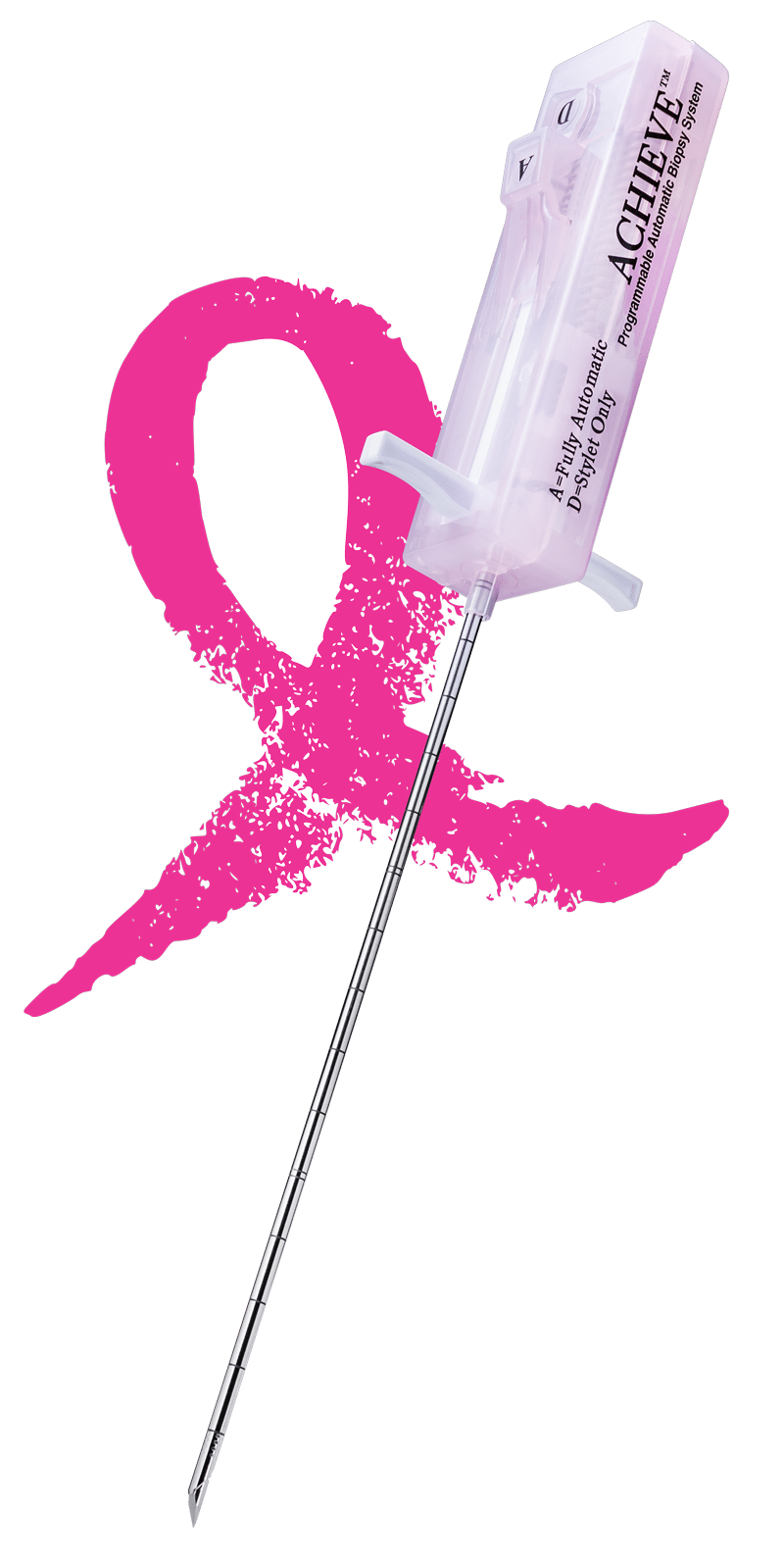 Diagnose with Precision
To support accurate diagnosis, Merit offers the Pink Achieve™ Biopsy Device, an automatic biopsy tool that features a compact, lightweight design that allows for one-handed use. The Pink Achieve is ideal for ultrasound-guided procedures, includes three firing modes and is available in 12 gauge.
---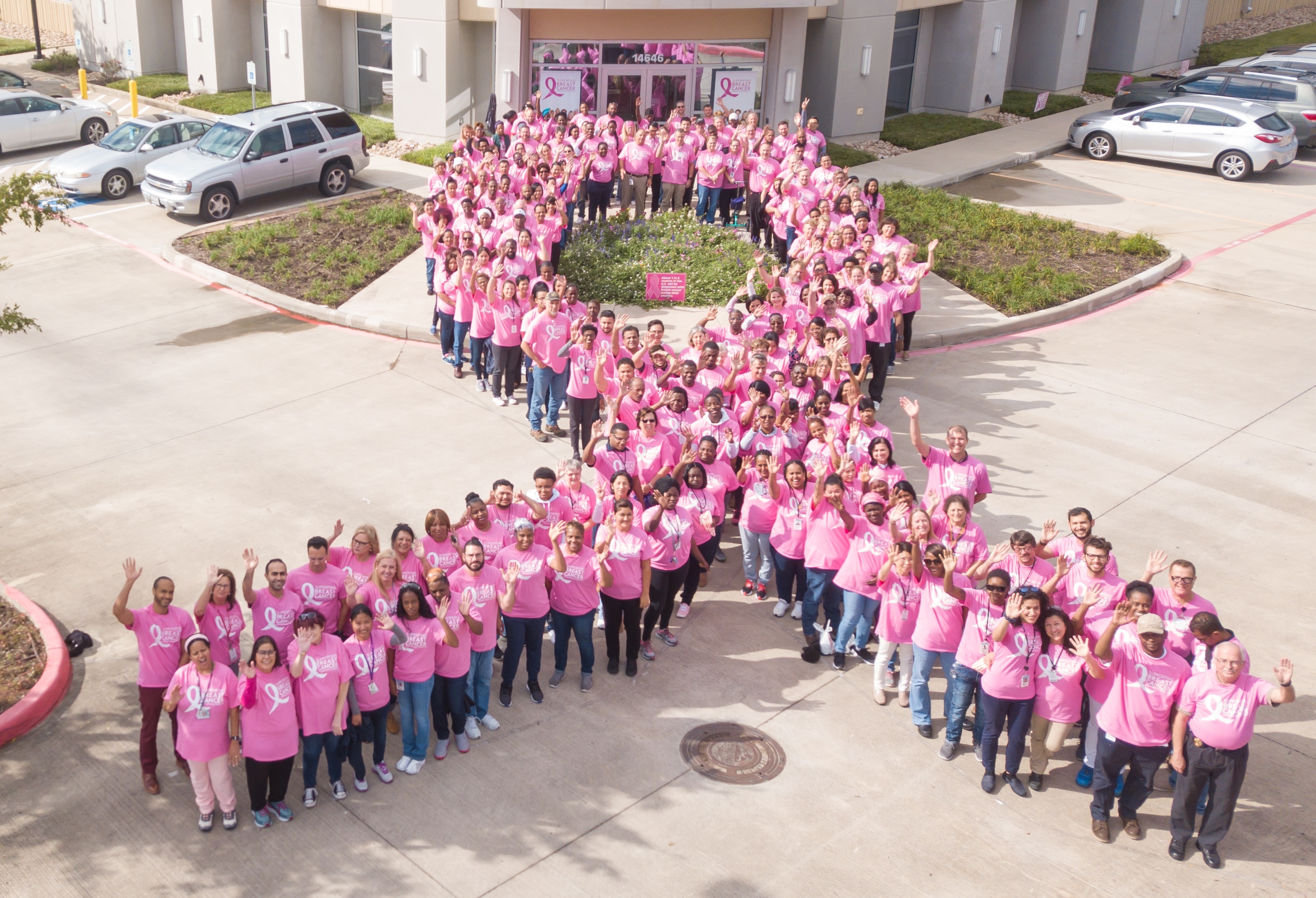 Breast Cancer Awareness and Support for Research
Merit Medical is committed to reducing the burden that cancer places on patients and their loved ones. To further demonstrate this commitment for the third year in a row, Merit is partnering with and supporting Breastcancer.org, an organization dedicated to helping women make sense of the complex medical information about breast cancer, so they can make the best decisions for their lives.
OSTEOPOROSIS TREATMENT
Approximately one in two women and up to one in four men over age 50 will break a bone due to osteoporosis,6 with fractures most often occurring in the spine.7 Merit Medical is committed to the treatment of vertebral compression fractures (VCF) through minimally invasive vertebral augmentation and vertebroplasty.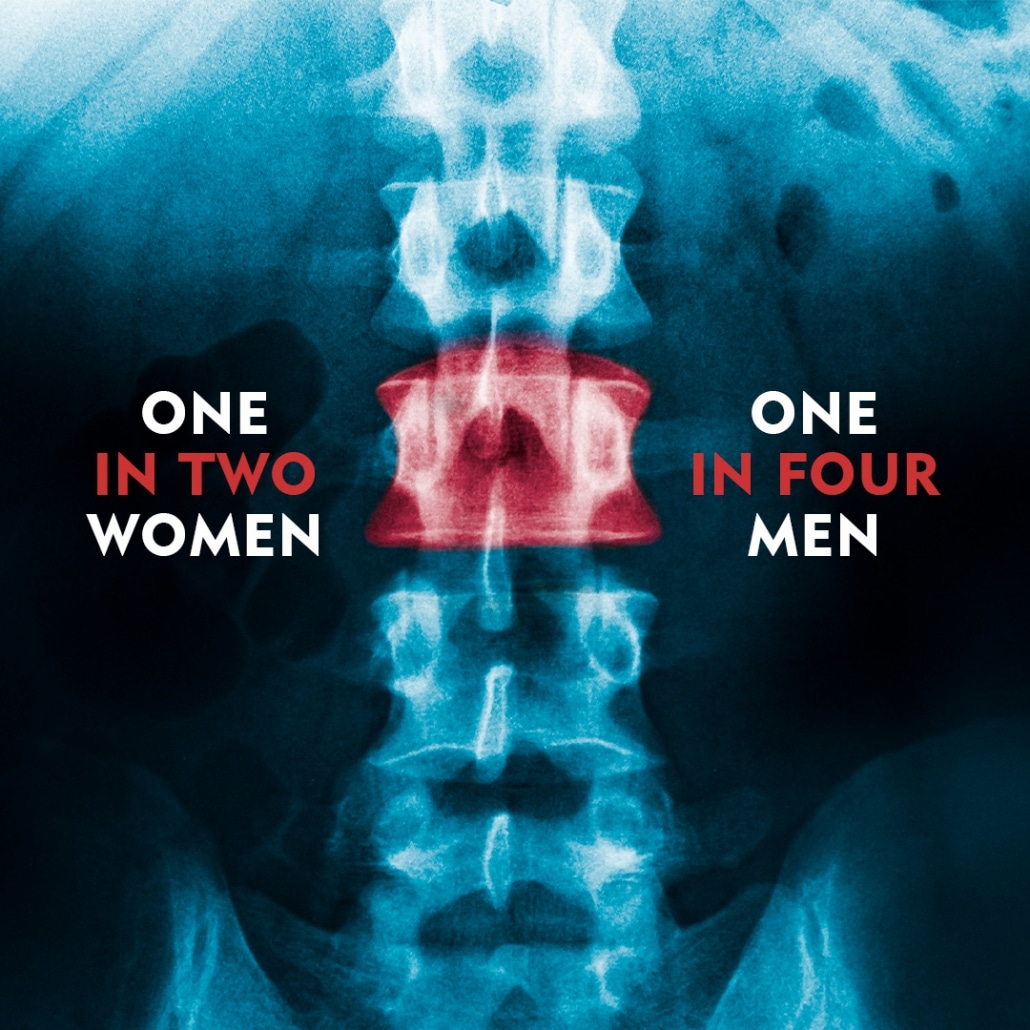 Advanced Technologies for VCF
A minimally invasive procedure in which cement, designed for use in bones, is injected into the vertebral column. The cement functions as a sort of internal cast, providing pain relief and stabilizing the affected area of the spine. Merit's steerable solutions provide physicians with the ability to gain a bipedicular footprint via a unipedicular approach.
For complete information regarding potential complications, contraindications, warnings, and precautions, please review the products' Instructions for Use.
---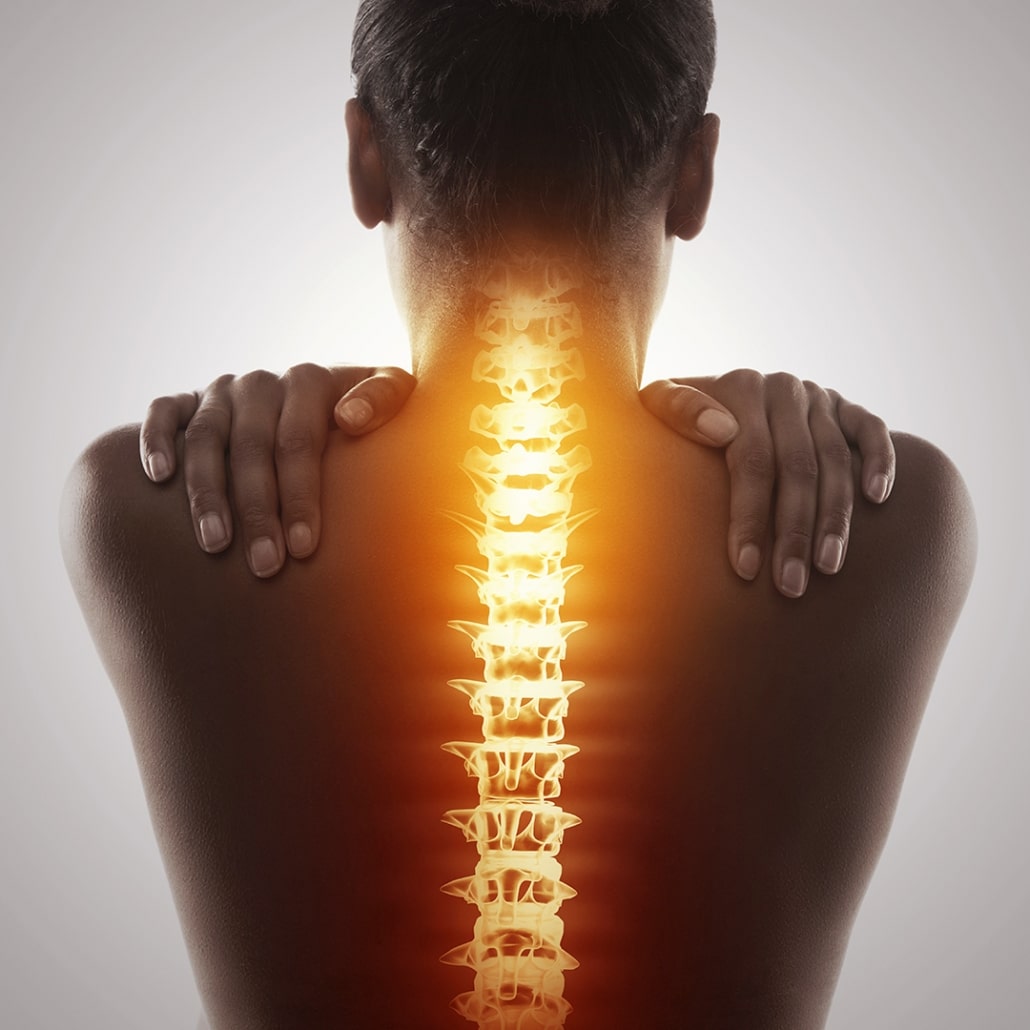 Merit offers an extensive Spine Resource Center to support you in your spine procedures. Downloadable resources include:
Data & Studies
Patient Education
Referring Physician Materials
Reimbursement Support
Clinical Resources
CMS Look-up Tool
---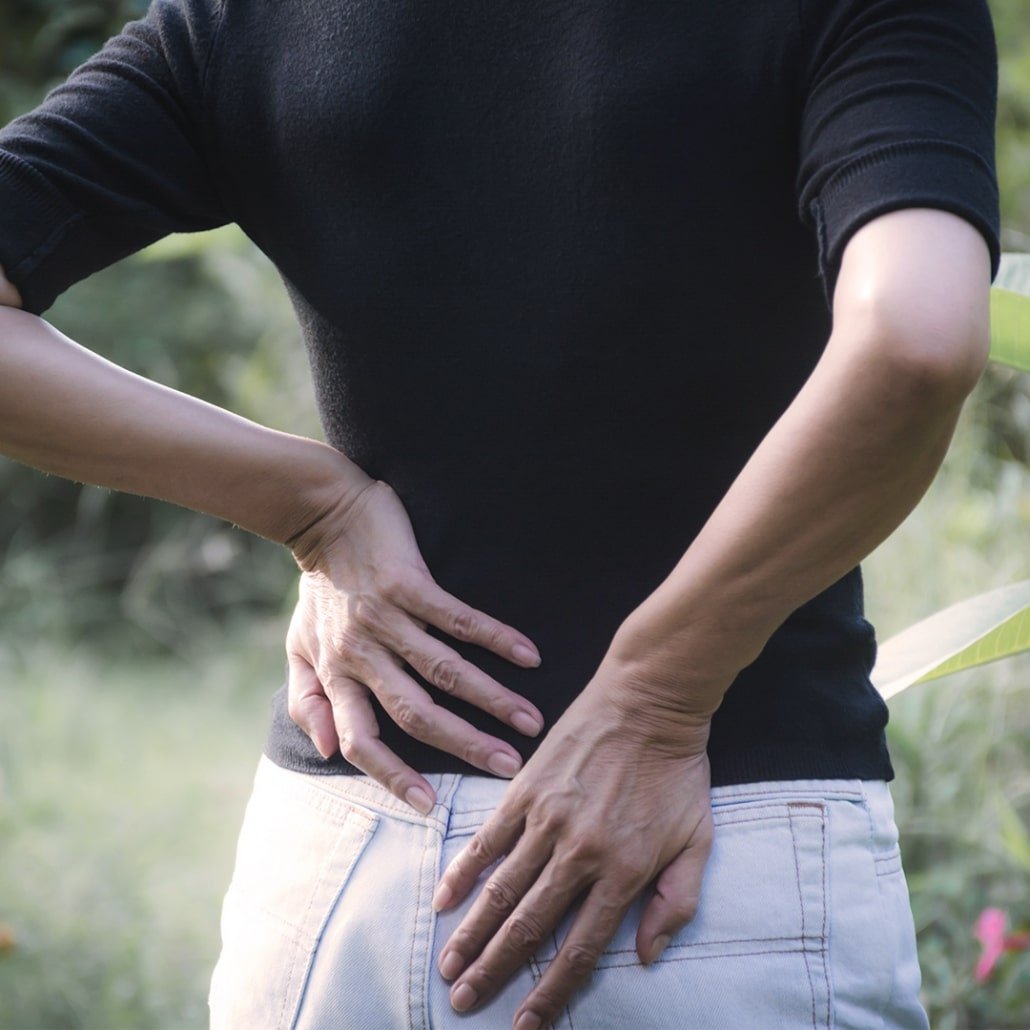 Hands-on Physician Education Courses
Think Spine courses are designed to immerse physicians in the demographics, diagnoses, and most current clinical evidence regarding minimally invasive procedures for the treatment of VCF. These courses include didactic presentations and hands-on training.
UTERINE FIBROID TREATMENT
Up to 80% of women develop uterine fibroids by the time they reach age 50.2 Merit is deeply committed to uterine fibroid embolization (UFE), a non-surgical treatment option that allows a woman to keep her uterus, with the most clinically studied and proven round embolic particle and supporting tools, as well as resources for physicians and patients.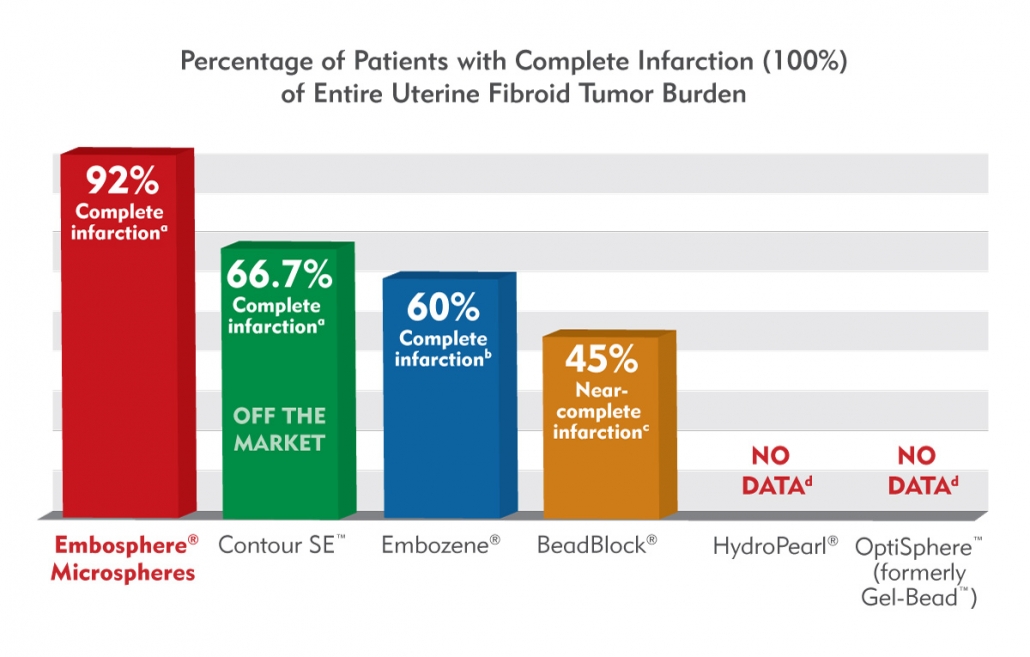 Uterine Fibroid Embolization (UFE) Tools
Merit Medical's Embosphere® Microspheres continue to be the embolic of choice for predictable clinical results, ease of use, and long-term symptom control of uterine fibroids.
Embosphere demonstrates predictable delivery and smooth microcatheter passage3, a direct correlation between the level of occlusion and the size of the particles used4,5 and a consistently yield high infarction rates of all fibroids.
In addition to the gold standard round embolic for UFE, Merit also offers microcatheters and access products to support UFE procedures.
For complete information regarding potential complications, contraindications, warnings, and precautions, please review the products' Instructions for Use.
---
Physician Resources
Merit offers a robust UFE Physician Resource Center to support Interventional Radiologists in their UFE practices. Visit the one-stop shop for downloadable resources including:
Data & Studies
Patient Education
Referring Physician Materials
Reimbursement Support
Clinical Resources
---
UFE Patient Resources
Ask4UFE®, is a patient education program for uterine fibroids and alternative treatment options, mainly UFE, sponsored by Merit Medical.
The program includes the patient-facing website Ask4UFE.com, social media awareness efforts and printed and digital educational tools for patients. Physicians can have access to these tools to educate their patients.
REFERENCES
World Health Organization. (n.d.). Breast Cancer Awareness Month in October. Retrieved from http://www.who.int/cancer/events/breast_cancer_month/en/
S. Department of Health & Human Services. (2018, Mar 16). Uterine fibroids. Retrieved from https://www.womenshealth.gov/a-z-topics/uterine-fibroids
Laurent, A., Beaujeux, R., Wassef, M., et al. (1996). Trisacryl gelatin microspheres for therapeutic embolization, I: Development and in vitro evaluation. ANJR Am J Neuroradiol, Mar;17(3):533-540.
Pelage, J. P., Laurent, A., Wassef, M., et al. (2002). Uterine artery embolization in sheep: Comparison of acute effects with polyvinyl alcohol particles and calibrated microspheres. Radiology, Aug;224(2):436-445.
Verret, V., Ghegediban, S. H., Wassef, M., et al. (2011). The arterial distribution of Embozene and Embosphere microspheres in sheep kidney and uterus embolization models. J Vasc Interv Radiol, Feb;22(2):220-228.
National Osteoporosis Foundation. (n.d.). What is osteoporosis and what causes it? Retrieved from https://www.nof.org/patients/what-is-osteoporosis/
(2016, Jan). Osteoporosis and spinal fractures. Retrieved from https://orthoinfo.aaos.org/en/diseases–conditions/osteoporosis-and-spinal-fractures/
Khan AJ et al. 2019. "Three-Fraction Accelerated Partial Breast Irradiation (APBI) Delivered with Brachytherapy Applicators Is Feasible and Safe: First Results From the TRIUMPH-T Trial." Int J Radiat Oncol Biol Phys 104, no. 1:67̶ 74. PMID: 30611839