HeRO® Graft Patient Selection Considerations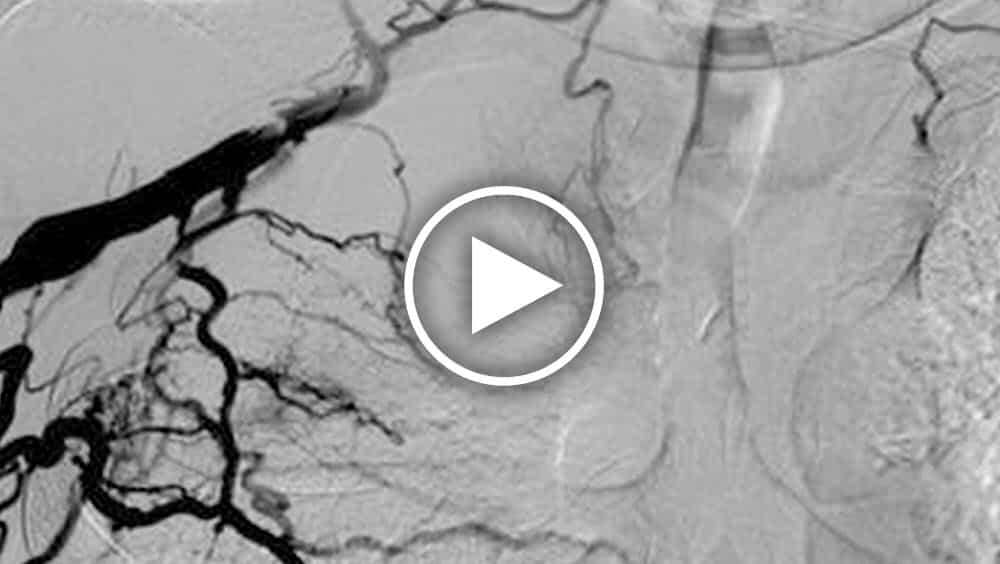 Dr. Jeffrey H. Lawson details the causes of central venous pathology and how the HeRO Graft provides durable treatment outcomes.
HeRO Graft candidates are those patients with central venous stenosis (CVS) or venous outflow obstruction that are:
Catheter-dependent or approaching catheter-dependency
Failing fistulas or grafts due to central venous stenosis

Dialysis Access Monitoring and Surveillance
| | | |
| --- | --- | --- |
| Is the patient failing an AVF or AVG? | | |
| Is patient currently catheter-dependent or approaching catheter dependency? | | |
| Is the current measured Kt/V less than 1.4? | | |
| Has the flow rate dropped by 20%? | | |
| Does the patient have a swollen arm, limb edema, or prominent chest wall collateral veins? | | |
| Has the patient had multiple interventions (e.g. angioplasty)? | | |
| Does the patient have a record of central venous stenosis? | | |
* If YES is checked for any box above, refer patient for a central venogram to assess for central venous stenosis.
Surgical Assessment for HeRO Graft may include:
Bilateral central venography to confirm central venous stenosis
Vessel mapping to confirm artery ≥ 3 mm for arterial anastomosis
Medically-managed for hypercoagulation
Ejection fraction ≥ 20%
Blood pressure systolic ≥ 100 mm Hg
Infection-free
Occlusion Risk
As with conventional grafts, the HeRO Graft may occlude in patients with:
A small brachial artery (e.g., less than 3mm)
Insufficient arterial inflow or inflow stenosis
A history of clotted accesses for unknown reasons
A coagulability disorder or medical condition that is associated with clotting (i.e., cancer)
Insufficient anticoagulation or non-compliance with anticoagulation medication
Systemic low blood pressure or severe hypotension following fluid removal post dialysis
Thrombosis is the most common cause of vascular access dysfunction. Missed hemodialysis sessions significantly increase the number of thrombosis episodes in AVFs and AVGs.1
HeRO Graft thrombosis rates are comparable to conventional grafts and are treated with similar methods.2
---
References
Shah, Ravish. 2010. Impact of Missing Hemodialysis sessions on Arteriovenous Access Thrombosis. On file at CryoLife, Inc.
IFU: HeRO Clinical Trial Data.