Merit Medical is Looking Forward to SIR this Weekend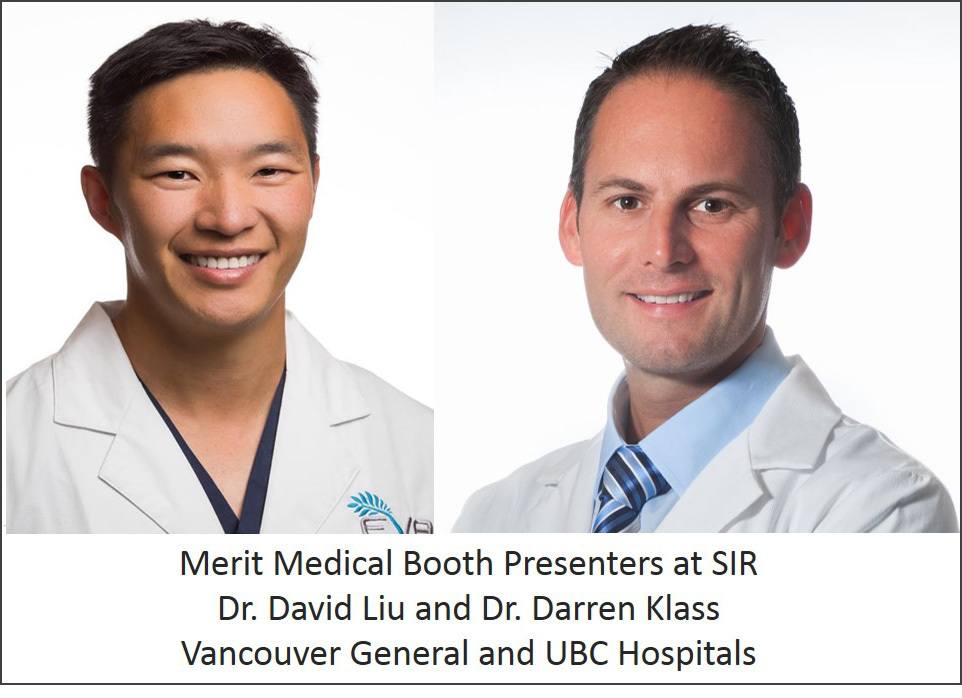 Merit Medical and ThinkRadial will host several exciting events at the Society of Interventional Radiology annual meeting in Vancouver, BC, Canada from April 3-6. A series of activities taking place in Merit's booth, #419, will provide attendees with a chance to learn about Merit's innovative offerings through both hands-on experience and interactive presentations from transradial intervention and embolotherapy experts.
The first of Merit's live presentations will take place from 9:30 am to 10:30 am on April 5. In this session, Dr. David Liu, MD, FRCPC, FSIR, will discuss "The Development and Evolution of a Hepatocellular Carcinoma Embolotherapy Program: Rationale, Experience and Approach at Vancouver General Hospital". From 12:00 pm to 1:00 pm on April 5, Dr. Darren Klass, MD, PhD, MRCS, FRCR, FRCPC, will host "Transradial Approach – Beyond the Basics: A Discussion of Cases and Tips With Expert Interventional RadialistTM, Dr. Darren Klass."
Booth visitors will also have several opportunities to interact with and learn more about Merit's product line supporting transradial intervention, including the most comprehensive offering of transradial access tools for Interventional Radiology; patient set-up, access, angiography, intervention and hemostasis, and for the first time, the Performa® Transradial Peripheral Angiographic catheter in longer lengths for peripheral radial access. ThinkRadial's one-of-a-kind radial vascular model will also be available for hands-on product demonstrations.
Merit will also showcase products dedicated to the latest in embolotherapy interventions, including Embosphere® Microspheres, QuadraSphere® Microspheres (cleared in US and now additionally indicated for hepatoma), and HepaSphereTM Microspheres (indicated for use with or without doxorubicin outside the US).
At SIR, Merit will also showcase the following products:
HeRO® Graft, recently acquired from Cryolife, Inc
CorVocet™ Biopsy System*
SwiftNINJA® Steerable Microcatheter**
PAK™ Pedal Access Kit***
Advocate™ PTA Catheters
SPINR™ High-Performance Guidewire Controller
One-Step™ Centesis Catheters with Pigtail
Performa® Transradial Peripheral Angiographic catheter in longer lengths
Additionally, Merit team members will be available to discuss their recent transition from a distributor model to a direct sales model for Canadian customers.
* Not available in EU or CAN.
** Available in EU. Not available in US or CAN.
*** Not available in CAN.
https://www.merit.com/wp-content/uploads/2016/04/Liu-and-Klass.jpg
698
962
Merit Medical
https://www.merit.com/wp-content/uploads/2019/07/merit-medical-header-logo.svg
Merit Medical
2016-04-01 12:28:25
2018-02-23 11:27:30
Merit Medical is Looking Forward to SIR this Weekend