ON-DEMAND COURSES
Merit Medical offers physician education in many formats – virtual video conferences, in-person classes, on-demand webinars, as well as courses designed around continuing education credits. We're putting your education into your hands and offering formats designed to meet you, wherever you are.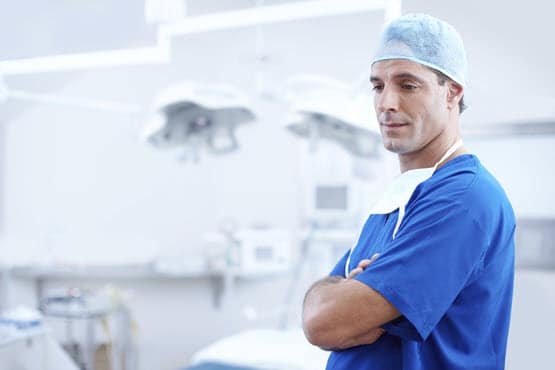 PROGRAM FACULTY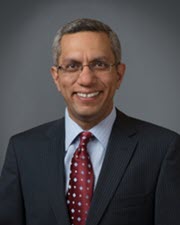 Amin Al-Ahmad, MD, FHRS, FACC, CCDS
Clinical Cardiac Electrophysiologist, Texas Cardiac Arrhythmia Institute St. David's Medical Center, Austin, TX, USA
Dr. Al-Ahmad completed his undergraduate studies in bioengineering at Syracuse University in NY. He went on to complete his medical degree at Tufts University School of Medicine in Boston. Dr. Al-Ahmad continued his medical studies at Tufts University, completing an internship and residency in internal medicine, a fellowship in general cardiology, and a fellowship in cardiac electrophysiology. After graduation from medical school, Dr. Al-Ahmad also served as an instructor in the medical school at Tufts University. After Tufts, He joined the faculty at the Stanford University School of Medicine in California for an additional ten years before joining Texas Cardiac Arrhythmia in Austin. During his tenure at both Tufts and Stanford Universities, Dr Al-Ahmad was the recipient of several teaching excellence awards. In addition, Dr Al-Ahmad has participated in research and publication in the area of cardiac electrophysiology both as a primary or co-author of significant numbers of scientific articles as well as co-editor of several books in the field of Electrophysiology. He has also delivered numerous papers and lectures in the area of cardiac electrophysiology both in the United States and internationally. In addition to private practice, Dr. Al-Ahmad continues to be actively involved in a large number of research grants and programs. Dr Al-Ahmad's area of special interest is ablation of atrial and ventricular arrhythmias as well as the evaluation and development of new technologies.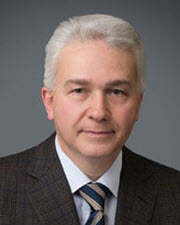 Andrea Natale, MD, FACC, FHRS, FESC
Executive Medical Director, Texas Cardiac Arrhythmia Institute St. David's Medical Center, Austin, TX, USA
Dr. Andrea Natale graduated summa cum laude in Medicine and Surgery and is board certified in Cardiovascular Disease and Clinical Cardiac Electrophysiology. He is the Executive Medical Director of the Texas Cardiac Arrhythmia Institute at St. David's Medical Center in Austin, Texas, and the National Medical Director of Cardiac Electrophysiology for HCA Healthcare. A dedicated researcher and a pioneer, Dr. Natale focuses on innovative advances in the treatment of atrial fibrillation. He pioneered a circumferential ultrasound vein-ablation system to correct atrial fibrillation and performed the procedure on the world's first patients. He was the first electrophysiologist in the USA to perform percutaneous epicardial radiofrequency ablation, which is a treatment for people who fail conventional ablation. He also developed some of the current catheter-based cure strategies for rhythm disorders, such as the ablation of the posterior wall or isolation of the left atrial appendage, coronary sinus and superior vena cava for atrial fibrillation, homogenization of the scar for ventricular tachycardia, or ablation of the Purkinje system for ventricular fibrillation. He has advanced the field of cardiac electrophysiology with new techniques to improve long term results of electrophysiology procedures, such as high power short duration ablation augmented by the use of half-normal saline irrigation creating better and faster transmural lesions or the closure of persistent peri-device leaks with radiofrequency energy, vascular plugs, or coils in patients with incomplete left atrial appendage closure. He has been and continues to be involved in many first-in-human trials to test investigational devices, such as ablation catheters with contact force sensing technology, three-dimensional intracardiac echocardiography ultrasound probes, and novel left atrial appendage closure devices. He has recently performed the first pre-clinical and clinical studies to develop and perfect ablation catheters utilizing a novel, groundbreaking ablation energy source known as irreversible electroporation. He has also performed the first cases in the USA. Dr. Natale holds patents on several life-saving medical devices, including a device used to treat atrial fibrillation. Dr. Natale's major research interests include Clinical Cardiac Electrophysiology, mechanisms of defibrillation, signal-averaging, ablation treatment of supraventricular arrhythmias, the effects of thrombosis on platelet aggregation, and TxA2 metabolites production in patients with unstable angina and post-myocardial infarction. Dr. Natale has held faculty positions at a variety of prestigious universities, including Duke University, Stanford University and the Dell Medical School at the University of Texas at Austin. He has been an invited speaker at hundreds of symposia and conferences around the world, and has authored numerous published articles on pacing and electrophysiology in high-impact peer-reviewed journals in addition to serving on the editorial boards of several major medical journals. He is the Editor-in-Chief of the prestigious Journal of Investigational Cardiac Electrophysiology, the longest running Journal in this highly specialized field of cardiology. In his stellar career, he has received many accolades, among which the Cleveland Clinic Innovator of the Year for several years in a row, the Frist Humanitarian Award in 2012, the 2017 Eric N. Prystowsky Advocate for Patients Award and more recently the prestigious Star of Texas that honors one individual each year for their outstanding contribution to healthcare in the state of Texas and nationally. He is very passionate about teaching the future generation of cardiac electrophysiologists. Among the many national and international courses and meetings of which he is director, he is particularly proud of creating and expanding worldwide EPLive, a cutting edge, intensive meeting targeting practicing electrophysiologist as well as fellows in training and consists of four sections: AF ablation, VT ablation, Devices and new technologies. A panel of recognized experts provide commentary and discussion during both live and recorded cases. EP Live was first successfully held in Austin, Texas in 2012, and subsequently held in Milan, Italy; Dubai, UAE; Bogota', Colombia; Bengaluru, India. New EPLive meetings are being planned in other locations to respond to the demand of EP specialists around the world.