Thirty years ago, Merit Medical pioneered a clear-as-glass polycarbonate syringe to reduce the risk of a glass syringe breaking in the hand of a healthcare provider. Since our beginning, we've consistently prioritized solutions to procedural challenges, with the goal of making patient care safer for medical professionals like you.
Keeping up with this tradition, we're excited to showcase our innovative safety products at the AACN's National Teaching Institute & Critical Care Exposition (NTI) in Houston, TX, May 23-25.
Come to Booth 4300 to get an up-close look at Merit's innovative safety products: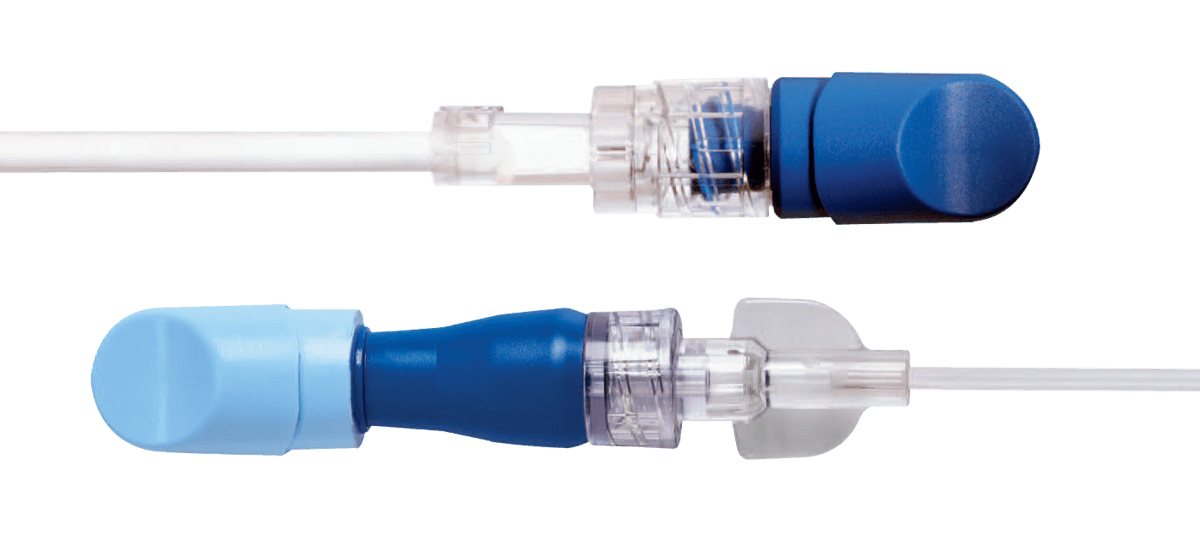 The DualCap System™
The DualCap System is a uniquely designed disinfecting cap system for use on both the male luer connector at the end of the IV tubing and the needle-free valve. The DualCap System consists of two caps designed to help prevent intraluminal contamination, as well as device cross-contamination.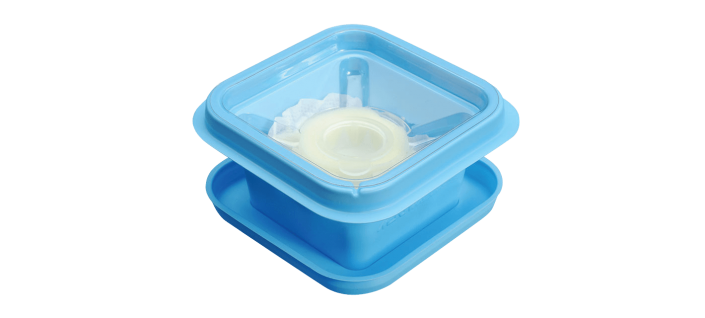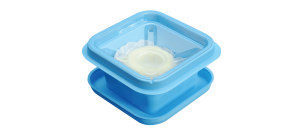 MiniStop® Disposal Systems 
MiniStop Disposal Systems have a seal-tight lid to prevent fluid leakage after a procedure, providing quick and safe fluid waste elimination.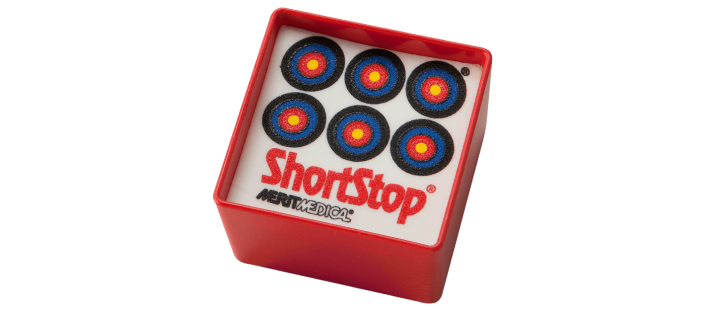 ShortStop® Temporary Sharps Holder 
Merit's ShortStop was designed to prevent sharps injuries to both the clinician and the patient. With its distinctive bullseye design, the ShortStop holds needles and scalpels in a protected environment before, during, and after procedures.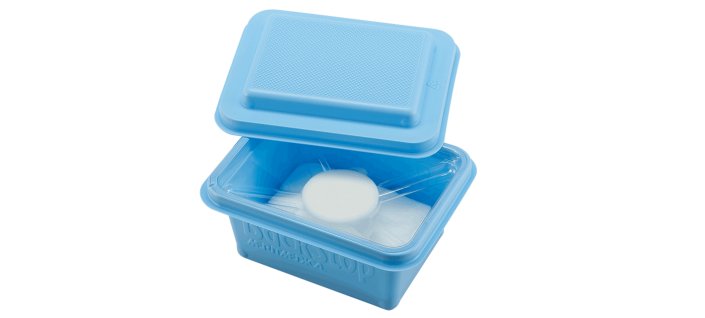 BackStop® Disposal Systems
Our BackStop Disposal Systems have a seal-tight lid to prevent fluid leakage after a procedure, providing quick and safe fluid waste elimination.
Protecting clinicians and patients, the Futura Safety Scalpel has spring retraction technology to minimize the risk of accidental cuts. Its one-handed activation combines convenience and rapid response for any surgical procedure.
Medallion syringes are designed to facilitate compliance with national safety goals that require labeling of all medications on and off the sterile field. Available in seven color options with custom printing or a frosted field for writing information directly, Medallion Syringes take the guesswork out of medication labeling.
Merit Medical's PAL – Pen and Labels – were designed to streamline and help make labeling medication easier. PAL labels are designed to stick even when wet and can be customized with a variety of color choices for safety and convenience. The PAL pen is sterile, has a fine point, and is smear resistant.
The DriPAD is a super absorbent pad that controls, isolates and traps biofluids while also containing and preventing the spread of odors. This premium pad can absorb up to 35x its weight in fluids, making them more efficient than the leading absorbent pad on the market. That's up to 10x more absorption power than alternative pads!* Stop by Booth 4300 to learn about the DriPAD's environmental, clinical, and financial advantages.
Safedraw arterial blood sampling systems are designed to reduce unnecessary blood discard and blood spillage. The system's self-sealing, silicone septum facilitates easier blood sampling for clinical testing.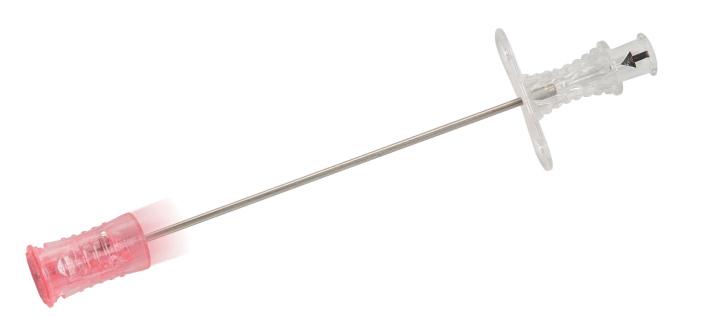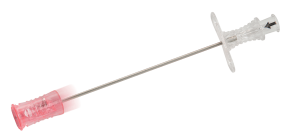 Merit Advance® Angiographic Safety Needles
The unique design of the Merit Advance Safety Needle allows clinicians to easily activate a low profile safety mechanism, shielding the needle bevel after use. The hub of this introducer needle is transparent for visibility and designed with an ergonomic feel for ease of handling.
Don't forget about our in-booth presentations! Combining safety technology with education, Merit is hosting expert critical care nurses to address bloodstream infection prevention and treatment of SEPSIS:
Sepsis Survival for Patients and Nurses
Addressing the new definition of sepsis and mandatory CMS reporting.
Alexander Johnson, MSN, RN, ACNP-BC, CCNS, CCRN 
TUESDAY, MAY 23
10:45 am to 11:15 am
11:30 am to 12 noon
1 pm to 1:30 pm
Preventing CLABSIs: Tales from the Frontline
Discussing protocols to prevent bloodstream infections and how newer technologies and education have helped reduce the occurrence. A specific case will be discussed.
Donna Schweitzer, MSN, CCNS, CCRN 
WEDNESDAY, MAY 24
10:45 am to 11:15 am
11:30 am to 12 noon
3:15 pm to 3:45 pm
Click here to learn more about Merit's NTI events, our expert critical care speakers, and to get a full list of other Critical Care and Infection Control products we'll be showcasing.
*Data on file 
For a complete step-by-step guide to delivery, refer to instructions for Use. Please consult product labels and inserts for any indications, contraindications, potential complications, warnings, precautions and directions for use.