We're excited to be exhibiting at this year's Vascular Access for Hemodialysis Symposium – VASA 2018. The symposium will be held May 10-12 in New Orleans and is considered to be a premier educational event by professionals involved in the management of vascular access. Merit will be hosting an educational symposium as well as showcasing dialysis products in our booth, including PD and hemodialysis catheters and the HeRO Graft. On Saturday morning, Dr. John R. Ross will present "ACCESS Talks…Dialysis Access: It's All About Time". He will discuss algorithms for dialysis access selection as well as managing patients' total catheter contact time. Dr. Ross is internationally renowned for developing outpatient surgical procedures and techniques for dialysis access. He is the lead surgeon and Medical Director at the Dialysis Access Institute in Orangeburg, SC. He was the first Vice President of the Vascular Access Society of the Americas.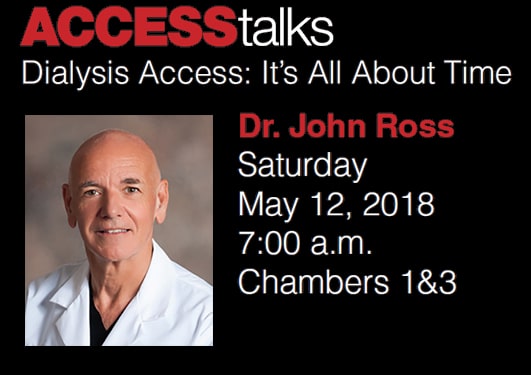 Merit Medical is committed to dialysis access and to providing the access critical to successful dialysis procedures. We are happy to display the following dialysis access products at VASA.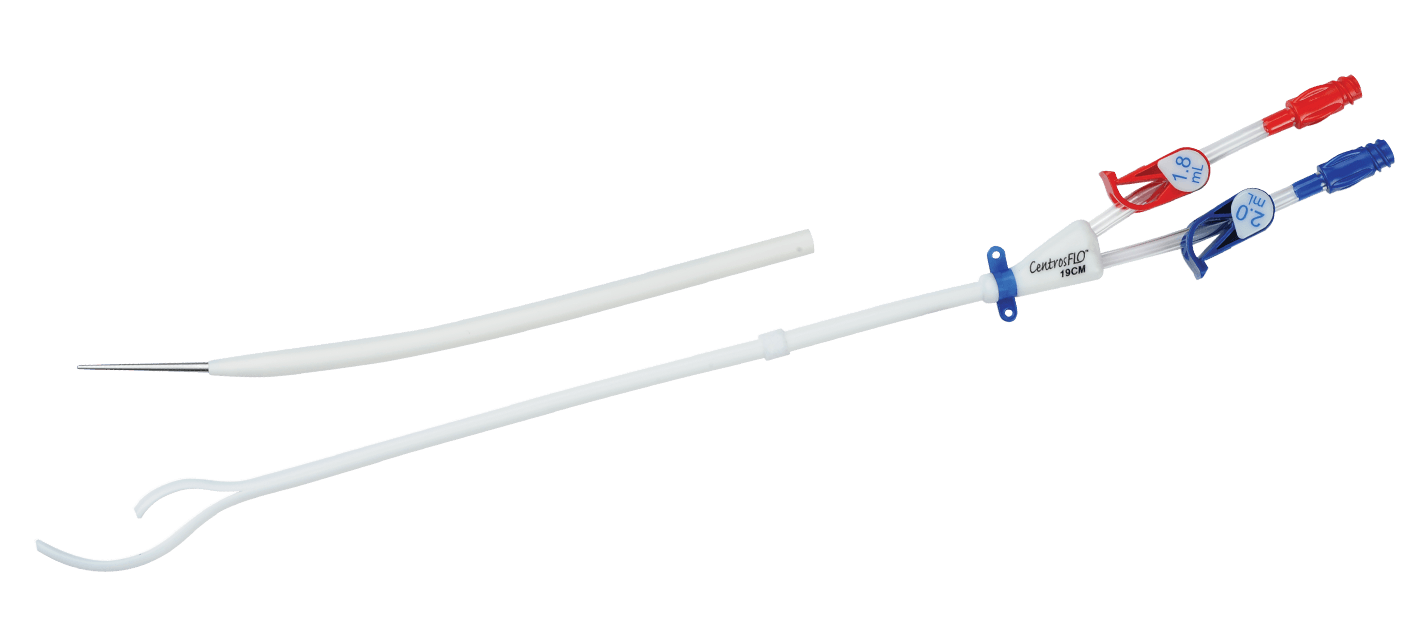 Centros® & CentrosFLO® Hemodialysis Catheters
The Centros (without side holes) and the CentrosFLO™ (with side holes) long-term hemodialysis catheters feature self-centering curved tips which automatically center the catheter ports within the middle of the vessel to maintain optimal blood flow and minimal recirculation rates and enhance overall catheter performance.
Merit's line of Flex-Neck Adult, Adolescent and Pediatric Peritoneal Dialysis Catheters have an internal diameter (ID) that is 35% larger than some competitive catheters. Infant catheters are available in one and two cuff configurations. Each catheter kit contains a unique stenciling system for improved placement accuracy.
The Flex-Neck® Adult catheter has an internal diameter of 3.5 mm, allowing up to 30% higher flow rates than other catheters currently on the U.S. market. Our Flex-Neck Classic and ARC shapes are designed to accommodate various tunneling techniques and exit site options.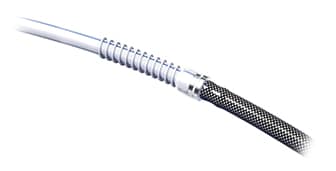 HeRO Graft (Hemodialysis Reliable Outflow) is the ONLY fully subcutaneous AV access solution clinically proven to maintain long-term access for hemodialysis patients with central venous stenosis. HeRO Graft is classified by the FDA as a graft, but differs from a conventional AV graft since it has no venous anastomosis.
ThinkAccess™ Physician Training Program
Come to the booth to learn about Merit's Physician Training Program: ThinkAccess. It's an immersive, hands-on training experience using cadavers, case reviews, and problem-solving techniques to prepare surgeons for implantation of both the HeRO Graft and Merit PD Catheter system. See which dates will work for you to attend.